"Why be an employee without being a generator of employment" ?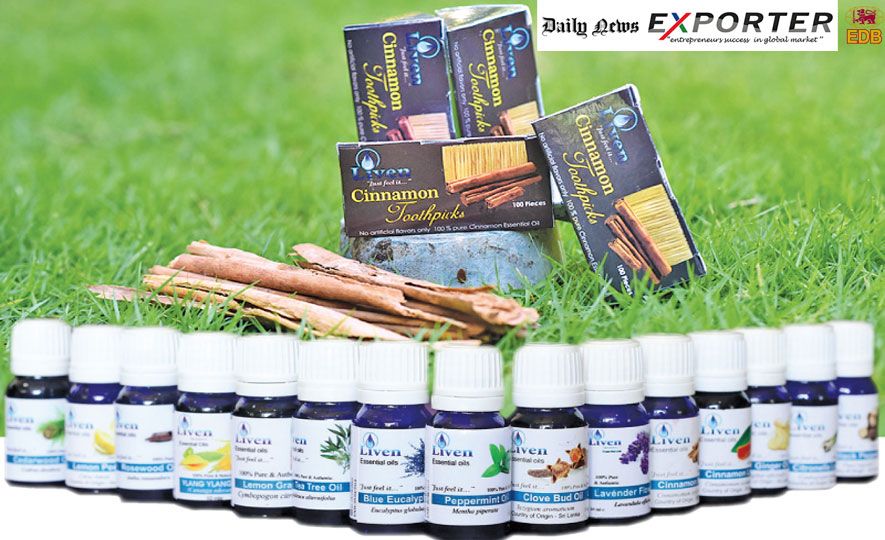 2018-03-14/ https://www.dailynews.lk/2018/03/14/business/145430/%E2%80%9Cwhy-be-employee-without-being-generator-employment%E2%80%9D
Samantha Mirando, who did not take up the state position due to him after being graduated and became successful in the entrepreneurship field.
It seems that our education methodology, complying with the Sinhalese proverb "Ugatha Mana Shilpayamai Mathu Rakena," has not evolved to employment-centered educational principles as "Mathu Rakena Shilpayamai Ugatha Mana."
In such a social structure, protests by unemployed Graduates and young men and women mailing hundreds of job applications from the day they passed out as Graduates is a very common sight in our society. The expectation of all these people is finding any sort of employment in a State organization.
In such a society, isn't someone who selects the world of entrepreneurship leaving aside the State appointment entitled for his degree a very rare example ?
Samantha Kumara Fernando, the founder of Liven Essential Oils, is such a rare entrepreneur.
"As soon as I graduated with Honors from the University of Ruhuna, I got a job in the Department of Wildlife Conservation. But, I thought, why I should become an employee instead of becoming a generator of employment."
The dream of entering the business world has been growing in Samantha's mind from the time he was an undergraduate in the university. But, he had very little knowledge about the sphere of business.
"I did not have any experience or extensive knowledge of the sphere of business. I only had the desire to become an entrepreneur. So, I obtained a Diploma in Project Management and a Postgraduate Degree in Business Management. I did those studies with the notion that if I am to do something; I have to do that something right."
A belief deeply rooted in him was that something can be done to the country utilizing the agricultural sphere, the indigenous resources and the market. Furthermore, even though the country has an abundance of flora of medicinal value, he fully realized the vacuum existing in the essential oil manufacturing field in Sri Lanka through his experiences in the agricultural sphere.
He realized, through his studies that, even though the tourists coming to Sri Lanka are interested in using medicinal products based on herbal extracts and Ayurvedic massage, most of the products used are imported from India. He specially realized that essential oils and related value-added products could be manufactured in this country.
"I went to the Shri Kaya Kalp Ayurvedic Center in New Delhi, India, and trained in aromatherapy and manufacturing beauty culture products and products for a healthy life through the mixing of essential oils.Furthermore, I studied manufacturing natural cosmetics and ointments from a top class institution in India."
Starting his manufacturing activities in 2015, he had the good fortune to establish himself as a major supplier in this country within a very short time.
By today, essential oils related to pepper, cinnamon, clove, lemon, lavender and lemon grass, oils of jojoba, argon, almond and avocado, products from dehydrated Moringa, Karapincha, Gotukola and Cinnamon powder and a range of medicinal products such as medicinal soaps and creams are being manufactured at Liven Essential Oils.

However much influence he was able to spread in the local market, Samantha had an expectation of entering the export trade. In this background, he was pointed to a workshop conducted by the Sri Lanka Export Development Board to direct Small and Medium Scale Entrepreneurs to the export sphere. That was the beginning of his long journey to the international market.
"The Sri Lanka Export Development Board guided me on the path to enter the export market. They facilitated me for a tour of India to pave the way for me to study the qualities of a product entering the export market. Furthermore, they directed me to China for a training of processing spices. The Sri Lanka Export Development Board is continuously assisting me in upgrading the quality of my products and finding markets."
By today, Samantha Mirandu has succeeded in marking a special point in his industry. In the competition to select the "Best Export Feasibility Project in Sri Lanka" organized last year by the Sri Lanka Export Development Board and the World Bank , the project report submitted by him secured the first place, over 15 project reports covering various subjects submitted by various organizations.
The first place of this competition was secured by the feasibility report of the proposed avocado oil extraction and the market of beauty culture products related to it to be activated by Samantha's company in collaboration with an Australian investor.
"This project is a special turning point in the beauty culture products industry. Furthermore, it is a product that can bring a huge amount of foreign exchange to our country. I am exporting my products to Russia and Europe at present. We are preparing to enter a huge market in Australia and New Zealand for avocado-related products."
Studying the business footsteps of Samantha is a good handbook for the present youth generation striving to build up their lives.
"When I started thinking of a business enterprise of my own, I did not have anything needed for an investment. I did not at lease have even the entrepreneurship knowledge or the basic applications for it. But, I did not give up thinking that there are no facilities in the country and no money in my hand. At the start, I accrued knowledge."
He says that the secret for his success was identifying the market vacuum and being directed to value-added products to fill that vacuum. Furthermore, another secret for his success is his unquenchable thirst for knowledge that has led him to become a successful entrepreneur.
"Many friends of mine who were in the university with me are serving in government offices for a monthly salary. I feel sorry about them utilizing their knowledge that way.
I entreat the leaned academics to search for new dimensions to develop this country. There are many valuables spheres in our country that could be directed to export trade. If we can identify them and take them to the international market, our tomorrows will be brighter."
That is an earnest appeal from a Sri Lankan son of indomitable courage.
Source at: www.dailynews.lk