News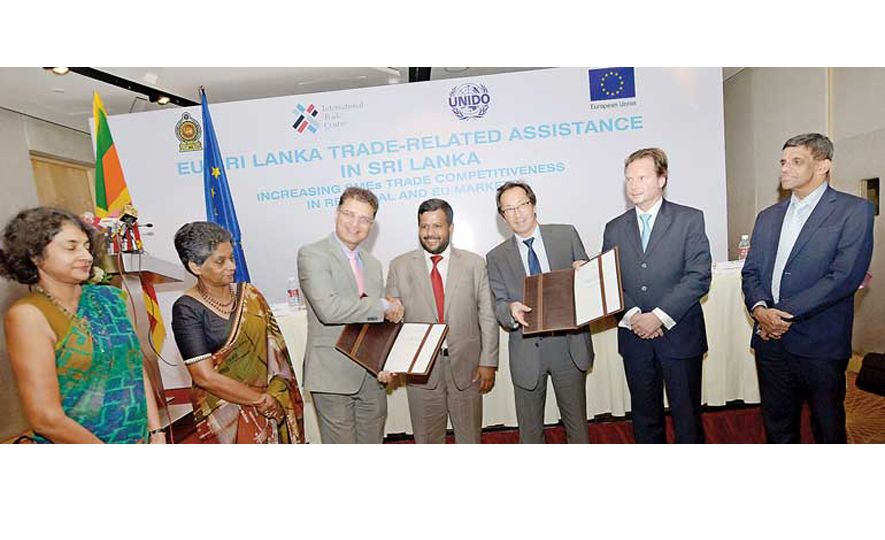 2016-11-16
The Sri Lankan Government has joined forces with the European Union in embarking on a four-year, 8 million Euro (Rs. 1.3 billion) project, geared towards increasing Sri Lanka's trade competitiveness in regional and European markets.
The project will be implemented by the International Trade Centre (ITC) and United Nations Industrial Development Organisation (UNIDO) in collaboration with the Sri Lankan Department of Commerce.
Meanwhile, a steering committee co-chaired by the Ministry of Policy Planning and Economic Affairs and the Delegation of the European Union will provide overall direction to the project. Competent national level agencies and apex business entities will also support work-plan development and implementation of activities.