EDB joins hands with JEDB to promote export oriented commercial agriculture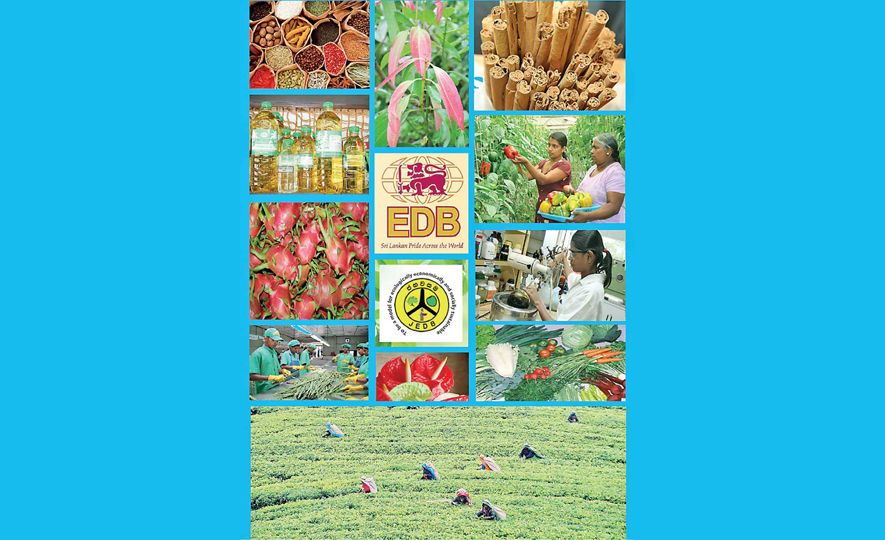 2016-11-16
Sri Lanka Export Development Board (EDB) and the Janatha Estates Development Board (JEDB) has brought together synergies and resources of both organisations for attracting local investors to set up Commercial Agriculture Projects in underutilised and unutilised lands available in JEDB Estates. The private sector, particularly the export community hails this initiative in the backdrop of declining country's exports.

Enhancing exports is dependent on increase of Sri Lankan share in the world trade for which market access for goods and services produced in the country should be increased. However, the intervention adopted to increase market access is whatever important its scope is limited to supply chain capacities and capabilities. Further, it is important to add more and more value to commodities to increase foreign exchange earnings, e.g., we talked of cinnamon oil as a value addition to raw cinnamon but today, cinnamon oil is becoming a commodity, needing to go for value addition to produce fragrances, pharmaceuticals etc., for which supply capacities have to be increased through commercial agriculture.

Having realised this impediment to boost exports the EDB jointly with the JEDB has formulated a program, where around 2,500 hectares in JEDB estates spanning over in the districts of Kegalle, Kandy and Nuwara Eliya will be made available for the private sector to set up Commercial Agriculture Projects facilitated by the EDB. Under this initiative the EDB is prepared to go beyond cultivations by providing the selected investors with what should grow in line with the international market demand, facilitation for obtaining quality certificates and global standards and market access.

The lands have been inspected by a committee comprising of officials from Department of Agriculture (DoA), Department of Export Agriculture (DoEA), JEDB and the EDB and suitable crops have been recommended, which includes fruits, vegetables, spices, vanilla, organic tea, coffee and floriculture. Minister of Development Strategies and International Trade Malik Samarawickrama and Minister of Public Enterprise Development Kabir Hashim have granted approval to implement the program by respective institutions coming under their purview in view of immense benefits that will accrue to the development of exports of the country and improvement of productivity of state resources while contributing to national economic development of the country.