Lankan boats get international exposure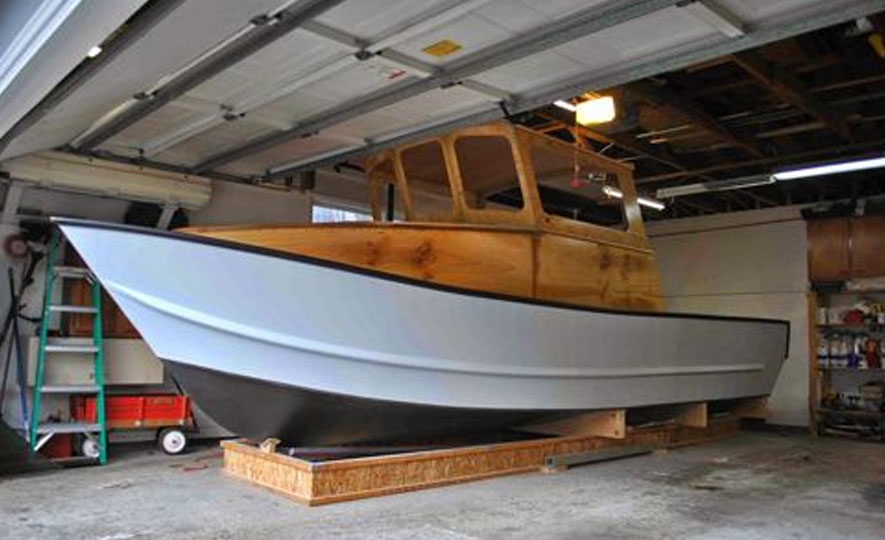 2014-07-20
Sri Lanka's boatbuilding capability for international markets will be further showcased when the Boat Show and Fisheries Exhibition 2014 will be held at the Dickowita Fisheries Harbour from 10-12 October.
Also coinciding with this event will be the International Council of Marine Industry Associations (ICOMIA) regional parley, which will be held at the Pegasus Reef Hotel, also from 10-12 October. Both events will be hosted by the Sri Lanka Export Development Board (SLEDB) in collaboration with the Boat Building Technology Improvement Institute (BTI) and the Building A Future (BAF) Foundation.
Strengthening the boat industry
In addition to the regional meeting, an industry conference will be organized with eminent speakers from ICOMIA for the benefit of the local industry in Sri Lanka, where over 25 resource personnel will also address the parley.
Boat building is a lucrative and thriving industry which was capitalized by the western world during the previous decade. The centre for manufacturing boats is now moving toward developing countries from developed countries mainly due to the competitive labour costs and the skilled and trainable workforce offered by these countries. The increased demand for boats worldwide for fishing, industrial, commercial and leisure purposes open up huge opportunities and new markets for boatbuilding in Sri Lanka, due to its strategic location, highly trainable workforce and labour cost advantage.
The EDB has identified the boatbuilding industry as a key product sector which contributes markedly in achieving the export target of US$20 billion in 2020.
The wide range of products and services offered from this sector includes yachts, pleasure and leisure boats, fishing boats, fast attack craft, passenger, sports, rescue, coast guard and patrol boats and boatbuilding accessories.
There are around 20-25 active boat yards around the country out of which 10 boat yards have medium- to large-scale manufacturing facilities and others are small scale manufactures. Sri Lanka's main export markets for ships and boats are Seychelles, Singapore, India, the Netherlands, Norway and Mauritius.
Some of the potential buyers of Sri Lankan boats internationally are hotels and resorts, private fish importers and exporters, boat builders, tourism authorities, adventure clubs and water sports enthusiasts, Navy and Coastal Guards, underwater diving and salvage operators, yachting and sailing clubs among a host of others.
Building a potent network
Founded in 1967 and officially located in the United Kingdom (UK), ICOMIA is an international trade association that brings together national recreational marine industries. ICOMIA has currently 34 full members representing virtually all countries with an active recreational marine industry in Europe, North America, Asia and Australia.
The ICOMIA organizes the biannual World Marine Conference and biennial regional meetings in various countries around the world with the objective of improving the quality of the recreational boating experience through the development of marinas, yacht harbours, boatyards and small boat launching ramps.
Hosting of an ICOMIA Regional Meeting in Sri Lanka will create awareness amongst all concerned, competence in the boat building sector and the massive potential for marine tourism in the country. Interaction with members with international expertise in marinas, recreational boating facilities, boat storage development, management and education will not only benefit Sri Lanka in exchanging relevant technical, environmental, and marketing information but in attracting much-needed investment opportunities for the boat building and marine tourism sectors by improving the profile of the country in the international arena.
With all our competencies and skills, Sri Lanka can project a more positive and favourable image if we pay particular emphasis on product and market diversification. We have already proven our expertise in the manufacture of boats with internationally accepted standards and quality.
"The increasing demand for boats worldwide for fishing, industrial, commercial and leisure purposes has opened up huge opportunities and new markets for the boat building industry of Sri Lanka, due to its strategic location, highly trainable workforce and the labour cost advantage," says Chairman of the EDB, Bandula Egodage.
He also noted that a promising competitive domestic industry always compliments the development of a successful export-oriented industry.
There is a growing interest in the boating activities in Sri Lanka which will create additional domestic market opportunities for the industry. The fishing industry in Sri Lanka, too, is moving towards deep sea fishing using multiday boats creating opportunities in the fishing boat sector.
Several improvements in the tourism industry; the influx of fairly high-spending tourists, more international hotel chains investing in Sri Lanka; will definitely pave a way for a boat building industry to thrive.
The EDB Chief also feels it was high time for the boat and ship building industry to develop a new strategy to make use of the full potential of these developing trends in the international and domestic markets.
The first-ever Boat Show in 2008 opened up a new frontier of fishing leisure, industrial and commercial vessels and marine tourism where 44 stalls displayed Sri Lankan capabilities.
Following the success of the 2008 show, Sri Lanka continued this momentum by making Boat Show a biannual event and organized its second and third editions in 2010 and 2012, respectively.
The Boat Show Sri Lanka, which is considered South Asia's most focused and largest international boat exhibition, continues to build up a strong network for the Sri Lankan boat industry.
The Boat Show Sri Lanka 2014 will be once again organized with the objective of providing a single platform for all related business sectors involved directly and indirectly in the boat industry to display and promote their respective sectors for potential clients.