23rd Presidential Export Awards Ceremony on 19 September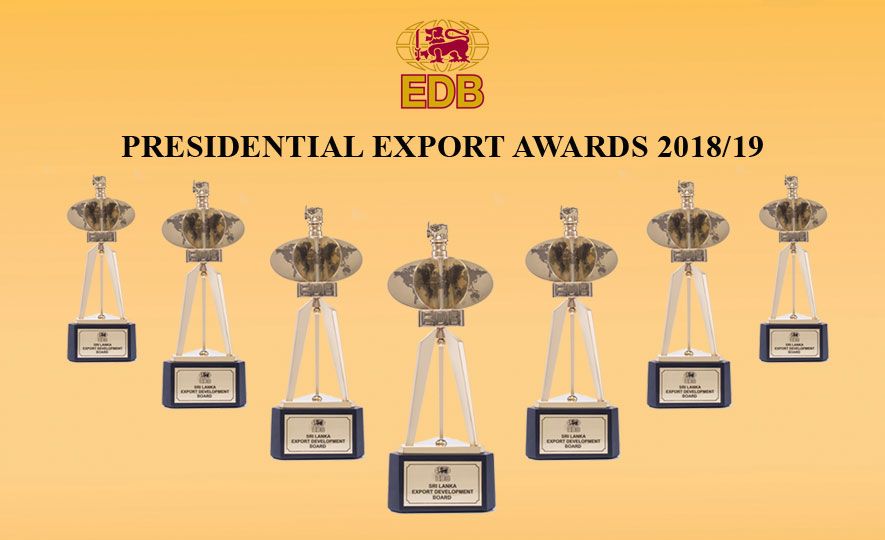 2019-06-19/ Source at: Daily FT
The Sri Lanka Export Development Board (EDB) is planning to hold the 23rd Presidential Export Awards Ceremony under the patronage of President Maithripala Sirisena on 19 September at the BMICH.
EDB Market Development Director Anoma Premathilaka said that the Presidential Export Award winners will be selected mainly under two categories as overall and product sector-wise. There will be 14 overall awards and 43 sectorial awards recognising both export products and services.
The Presidential Export Award 2018/19 scheme carries several novelties to recognise the Sri Lankan exporters who contribute to the Sri Lankan Economy.
Considering the new developments in the industry, three new Overall Awards have been introduced to the scheme as follows:
The Exporter to the Global Value Chain
The Innovative Export Product of the Year
The Organic Product Exporter of the Year
Further, it is worthwhile to note that the selection criteria for the Product Sector Award winners will not be limited to export turnover but also consider a range of factors such as, export turnover, the growth rate for the PEA year, market diversification, the number of employment opportunities provided, and value addition.
For more details please visit www.srilankabusiness.com
Source at: Daily FT