Webinar on "Accelerating Growth of Food Sector" Buyer –Seller Meet between Sri Lanka and Singapore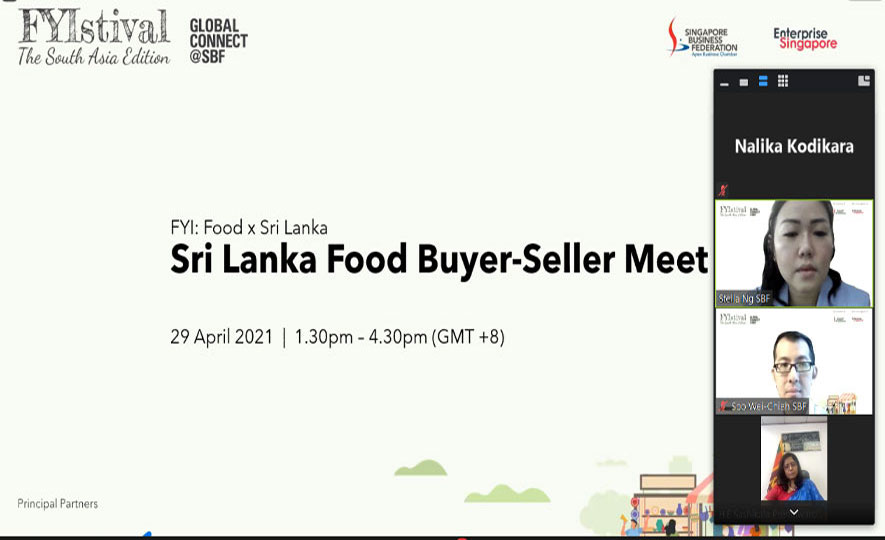 2021-05-06
As an initiative of FYIstival South Asia Edition of Global Connect at the Singapore Business Federation (SBF), a webinar on "Accelerating Growth of Food Sector and a Buyer Seller Meet" was organised together with Enterprise Singapore and the Sri Lanka High Commission on 27th April 2021.
The webinar provided an opportunity for Sri Lanka Export Development Board to showcase Sri Lanka's supply capability and uniqueness of main exportable agri produce in order to create awareness and to attract Singapore buyers and distributors.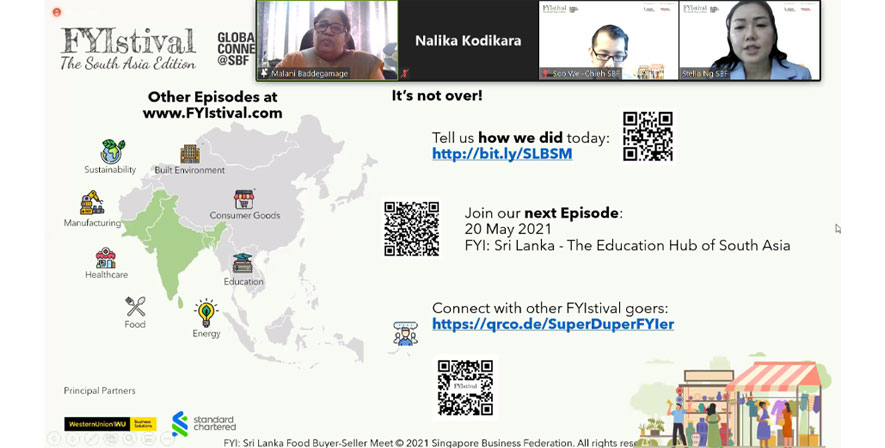 A presentation was made by Mrs.Malani Baddegamage, Additional Director General of the Sri Lanka Export Development Board highlighting Sri Lanka's supply capability, and investment incentives available for export oriented agri produce for further expand exports of agri.food produce.
Mr. Soo Wei-Chieh, Executive Director of Global Business Division of Singapore Business Federation and the High Commissioner Sashikala Premawardhane made opening remarks at the event.
One to one meetings were organised with the interested buyers and distributors of Singapore and relevant export companies of Sri Lanka. Approximately 20 B2B sessions were facilitated and 60 participants from key Singapore and Sri Lankan companies participated at the event. The event was coordinated by the Commercial section of the High Commission with the relevant institutions of Sri Lanka and Singapore.