Aitken Spence Printing certified with world's leading print facility validation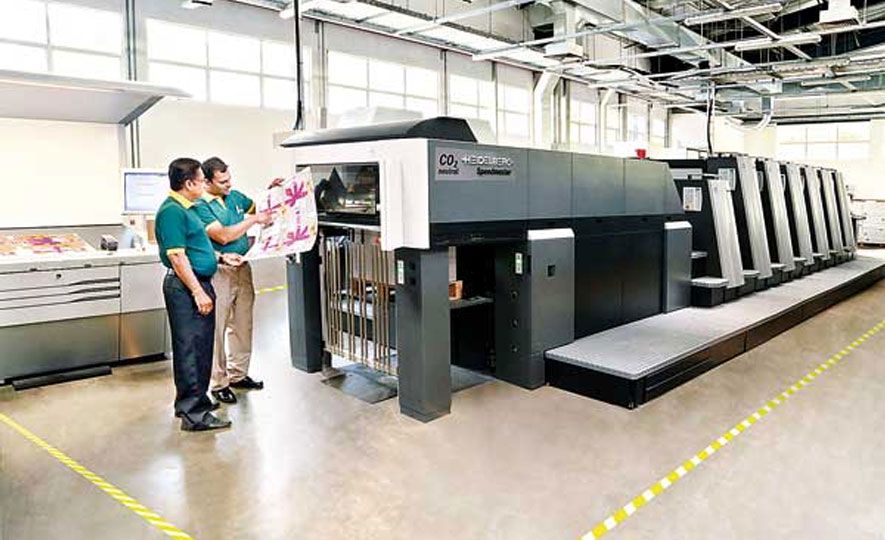 2019-06-03/ http://www.ft.lk/business/Aitken-Spence-Printing-certified-with-world-s-leading-print-facility-validation/34-678693
Market leader Aitken Spence Printing & Packaging Ltd. has again proved itself as a trendsetter in the industry by obtaining the G7 Master Facility Qualification-Colourspace, the highest level of the G7 compliance and the most stringent.
Idealliance Regional Head for South Asia K. Panthala Selvan stated: "Aitken Spence Printing is the first ever in Sri Lanka to obtain the most globally used, recognised, and sought-after international validation in the printing industry. The G7 Master Qualification by Idealliance is a certification and specified standard for aligning printing technologies to achieve a consistent printing output. Utilising the G7 methodology improves output consistency across multiple print services, platforms, and distribution outlets, while tremendously reducing waste and increasing profitability."
Being a pioneer in the printing industry for over six decades, the company continuously sets innovative benchmarks. In addition to receiving countless endorsements, this recognition further validates its position as a 'Best-in-Class Printer' in Sri Lanka.
Aitken Spence Printing Managing Director Prasanna Karunathilake stated: "Obtaining this internationally sought-after qualification in the printing industry is reflective of our commitment, every day, to deliver value-oriented, innovative, and sustainable printing and packaging solutions to our stakeholders. We will continue to set higher benchmarks to cater to leading global and local brands who seek to maintain the highest quality of their products."
Karunatilake further stated: "The countless endorsements received, and the rising demands of customers have paved the way for Aitken Spence Printing to reach new heights in matching and reproducing colours and in breaking the boundaries in the printing and packaging requirements. The wealth of experience, the proven skills and reliability coupled with unmatched level customer care has made Aitken Spence Printing a preferred printer for all forms of high-quality printing requirements, not just in Sri Lanka, but in South Asia and the region of the sub-continent of India."
Aitken Spence Printing was the first LEED Gold certified printing facility in South Asia and was recognised for the fourth consecutive year as the industry's best, by winning the Gold award in the Printing and Related Services category at the National Business Excellence Awards 2017.
Over the years, Aitken Spence Printing has evolved into a dynamic operation and is ranked among the top printers in the country specialising in both offset and digital printing technologies. Aitken Spence Printing has gained longstanding reliability as a printer of a broad range of products and services including coffee table books, packaging, publications, magazines, and seasonal products such as calendars and diaries. Catering to a wide range of industries such as tea, apparel, FMCG and pharmaceutical, Aitken Spence Printing operates in a fiercely competitive industry where it enjoys a leading market share in Sri Lanka.
Source at: Daily FT