Anuga Exhibition from 5th to 9th October 2013 in Cologne, Germany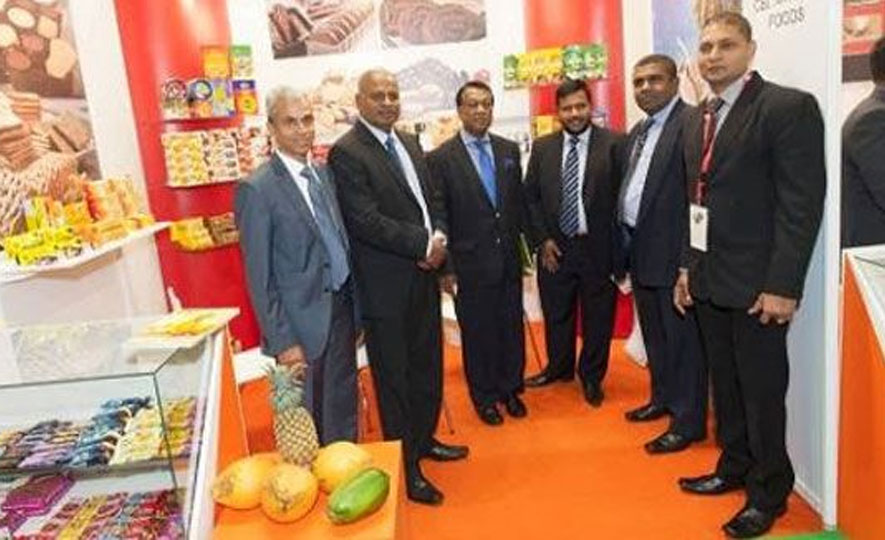 2013-11-10
The Anuga Exhibition is the most important platform for the food business held in Cologne. This year, 6777 exhibition stands catered to the public, and more than 150 000 trade visitors from 187 countries were present to check out the actual trends in the food business.
The Minister of Industries and Commerce of Sri Lanka, Rishad Bathiudean, accompanied by Ambassador of Sri Lanka in Germany, Mr. Sarath Kongahage, and the Consul General of Sri Lanka in Frankfurt, Mr. Pradip Jayawardana, opened the Sri Lanka representation with 41 Sri Lankan companies exhibiting high quality Sri Lankan products such as tea and other export products.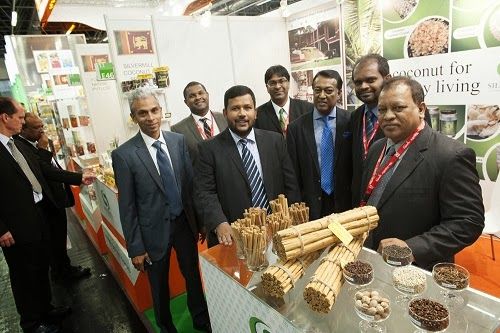 15 of the Sri Lankan companies exhibiting at the Anuga were represented in the National Pavilion organized by theSri Lanka Export Development Board. 8 companies represented the Sri Lankan tea in the Tea Board pavilion. 18 companies visited the Anuga by their own efforts, most of them operating in the tea export business. Many companies reported a good level of ordering activity. One company spokesperson also said that the participants generally expect the post-fair business to be fairly good.
There were many inquiries about Sri Lankan products in the course of the exhibition. The exhibiting companies reported many intensive discussions with high-level decision-makers. The new trends identified at the exhibition are modifications of the daily life style and eating habits. Companies have to focus more on freshness, taste, nutrition and sustainability of their products. Another trend is a focus on high quality and organic food products.