Apparel exports up by 20% to $ 1,257 m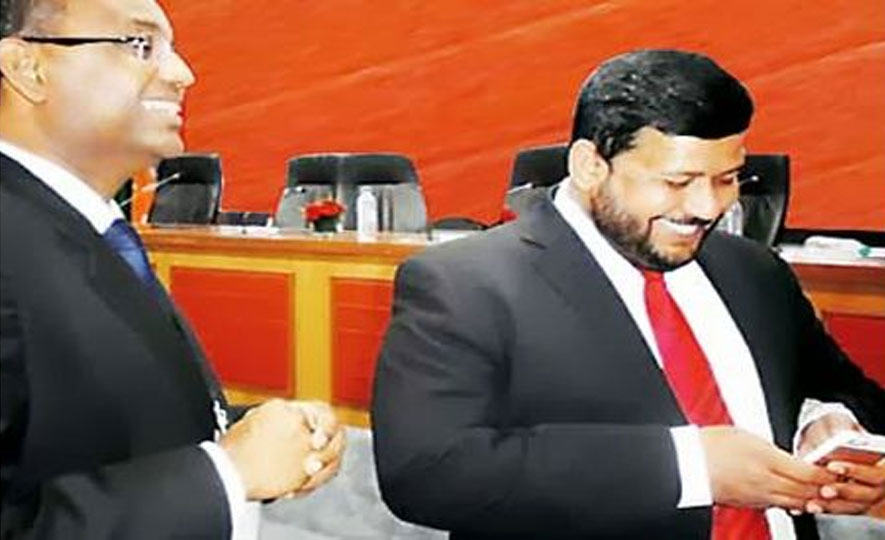 2014-05-12
Sri Lanka's first quarter exports registered a positive growth of 16%, while monthly exports for March jumped by as much as 27%.
"This is encouraging for our efforts towards $ 20 bn export goal by 2020 as envisioned by President Mahinda Rajapaksa," said Rishad Bathiudeen, Minister of Industry and Commerce on May 9 in Colombo.
Accordingly, this year's first quarter provisional exports totalled $ 2.80 bn while the comparative 2013 first quarter total exports stood at $ 2.36 bn, showing a 15.7% Q-on-Q growth.
This year's first quarter provisional export growth is led by fisheries, agricultural and industrial exports. Fisheries exports grew by 23% to $ 71 mn, agricultural exports grew by 21% to $ 635.24 mn and Industrial exports grew by 18% to $ 2086 mn. Within the growth of industrial exports is the apparel exports increase by 20% to $ 1257 mn.
Within agricultural exports sector, coconut exports grew by a strong 68% to $ 125 mn, while tea grew by 16% to $ 383mn. Manufacturing exports which includes processed foods, leather and footwear, rubber and paper and are part of industrial exports also picked up, growing by 27% to $ 646 mn.
Unclassified exports grew by 44% to $ 11 mn. The increase in provisional exports only for the month of March this year, is led by many sectors, with strong performance by industrial exports. This year's March only exports totalled to a record $ 1.06 bn.
This is a 27% increase from this February's $ 841 mn monthly exports. The main growth driver for the month of March is 'manufacturing exports' which surged by 57% to $ 273 mn.
During March, tea exports increased by 34% to $ 154 mn, apparel exports surged by 16% to $ 454.53 mn and overall industrial exports grew to $ 784 mn, rising by a strong 26%.