Three int'l MoUs at first Colombo ATPF tomorrow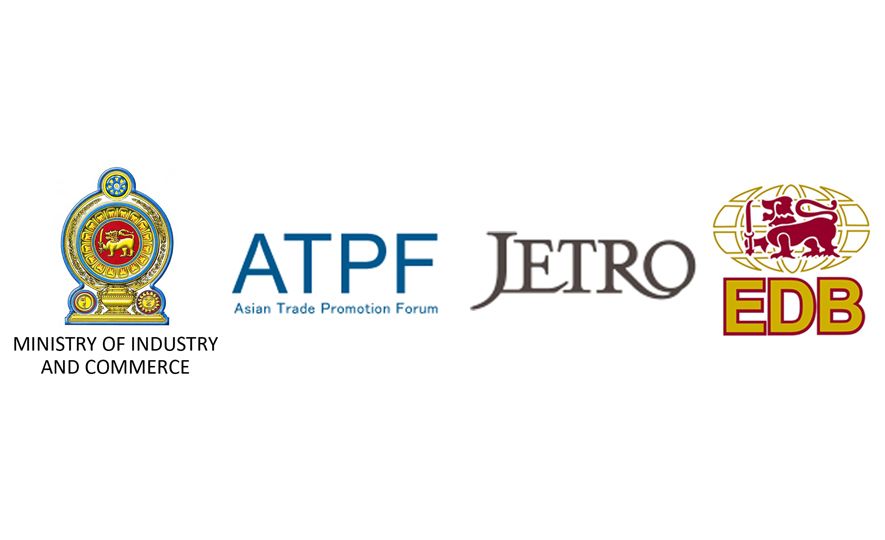 2015-08-24
The first ever series of international MoUs to blossom under Sri Lanka's new consensual government are scheduled to go live tomorrow 23 August in Colombo-and the historic pacts are centred around none other than Sri Lanka's global trade. "Sri Lanka EDB is proud to host the 28th CEO meeting of the Asian Trade Promotion Forum (ATPF) in Colombo. ATPF has honoured Sri Lanka by bringing this series to Colombo for the first time in its history" said Bandula Egodage (Chairman & CEO of EDB) on 21 August.

EDB CEO Egodage was addressing his top officials on 21 August during the preparatory meeting on the 24-26 August pioneering ATPF sessions in Colombo.

"This is the first time that this APTF CEOs meeting is held in Sri Lanka. EDB is hosting the 28th CEO meeting of the ATPF in Sri Lanka from 24-26th August 2015 in partnership with HSBC" said EDB Chairman Egodage, and added: "ATPF is a gathering of Trade Promotion Organizations (TPOs) in the Asian region consisting of 24 member countries and was initiated by Japan External Trade Organization (JETRO) the Japanese government related organization that works to promote mutual trade & Investment between Japan & the rest of the world. The objective of ATPF is to enhance trade in the region and strengthen networking among members. The CEOs of member TPOs from Japan, Sri Lanka, China, Korea, Thailand, Hong Kong, India, Nepal, Macao, Chinese Taipei, Vietnam, Australia, Indonesia, Mongolia, Malaysia, Pakistan, Philippines, New Zealand, Bangladesh, Singapore, Cambodia, Brunei, Laos, and Myanmar meet once a year to discuss important issues on international trade promotion and other relevant matters, including results of joint projects and plans for future events. Around 40 member delegates from 19 ATPF member countries are taking part in this event with other distinguished invitees -both foreign and local. The specially designed logo for the CEOs meeting in Sri Lanka is scheduled to be launched by HE the President Maithripala Sirisena at Hotel Taj on the eve of 24 August. More importantly, three EDB MoUs with three Asian TPOs-that is Sri Lanka-Hong Kong's HKTDC, Sri Lanka-Korea's KOTRA and Sri Lanka-Thailand's DITP MoUs are to be signed on 24 August."

EDB hosted technical trade sessions will continue on 25-26 August at the same venue with the participation of 40 visiting international delegates. According to Geneva's International Trade Centre, ATPF is a world's leading regional TPO grouping ranking along with Red Ibero-Americana (Spanish-American TPO network), the Groupement Européen pour la Promotion du Commerce International (GEPCI, the European Grouping for International Trade Promotion).