Sri Lanka inks three MoUs with Hong Kong, Thailand and Korea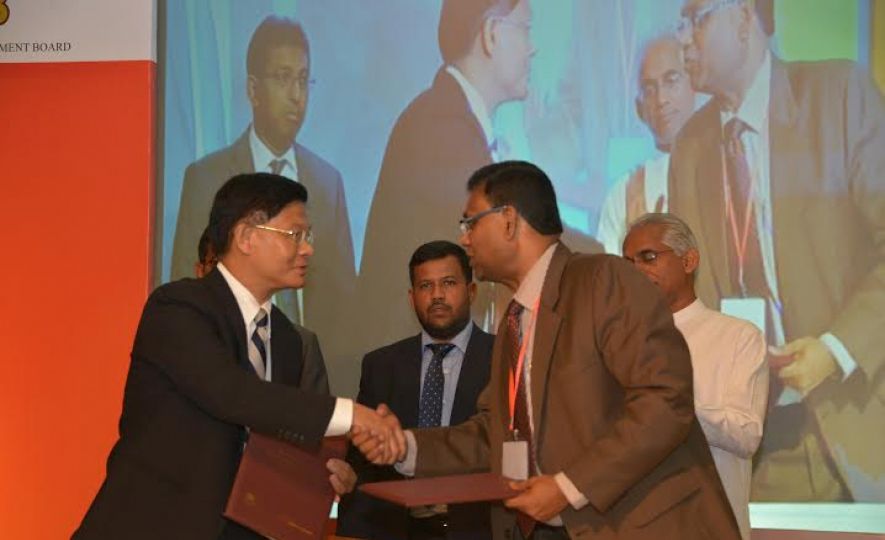 2015-08-25
Sri Lanka has signed three memoranda of understanding with Hong Kong, Thailand and Korea yesterday to boost regional trade.
Sri Lanka-Hong Kong's HKTDC, Sri Lanka-Korea's KOTRA and Sri Lanka-Thailand's DITP were the three MoUs signed yesterday.

The signing ceremony was a part of the 28th CEO meeting of the Asian Trade Promotion Forum (ATPF) which commenced yesterday (24) in Colombo.

"ATPF has honored Sri Lanka by bringing this series to Colombo for the first time in its history." Chairman of EDB Bandula Egodage said.

ATPF is a gathering of trade promotion organizations in the Asian region consisting of 24 member countries initiated by Japan External Trade Organization, a Japanese government related organization.

The specially designed logo for the CEOs meeting in Sri Lanka was launched yesterday at Hotel Taj . The CEOs of member countries meet once a year to discuss important issues on international trade promotion including results of joint projects and plans for future events.

Around 40 member delegates from 19 ATPF member countries are taking part at the event with other distinguished invitees, both foreign and local.

Japan, Sri Lanka, China, Korea, Thailand, Hong Kong, India, Nepal, Macao, Chinese Taipei, Vietnam, Australia, Indonesia, Mongolia, Malaysia, Pakistan, Philippines, New Zealand, Bangladesh, Singapore, Cambodia, Brunei, Laos, and Myanmar are current members.