Bangladesh announces speedier trade pact in the offing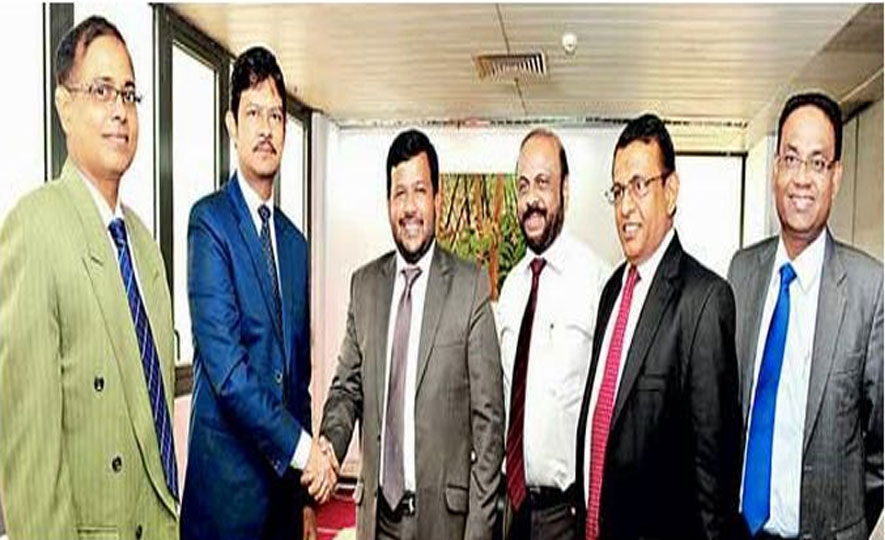 2014-11-13
As bilateral trade with Bangladesh showed a strong rise, the country has signalled that it has now started moving towards the historic trade pact with Sri Lanka, as revealed yesterday in Colombo, and Bangladesh wants the agreement to be signed fast.
"At my final meeting with Prime Minister Sheikh Hasina just before my departure to Colombo, she advised me to focus strongly on trade during my new tenure in Sri Lanka. I am pleased to inform you that the trade agreement under discussion between both countries at present will come to a successful end," announced the newly-appointed Bangladeshi High Commissioner to Sri Lanka Tarik Ashan yesterday.
Ashan was addressing Minister of Industry and Commerce Rishad Bathiudeen and his top officials at EDB, Colombo, making his first courtesy call on Bathiudeen upon his arrival to Colombo. Ashan has been in Dhaka for the previous four years and this is the first time he has assumed overseas duties as a High Commissioner.
According to the Department of Commerce of Sri Lanka, Bangladesh is the 25th export destination of Sri Lanka in 2013. Bilateral trade between the countries jumped by a strong 67% in 2013 to $ 139.23 m (from 2012's $ 83.19 m).
"Sri Lanka-Bangladesh bilateral trade has tripled over the last few years. Once agreed on technicalities, we need to sign the trade agreement immediately. In the meantime, in the coming days, we will start to respond to your trade suggestions made to us at the Colombo meeting on 23 September. The Government of Bangladesh wishes to appreciate Sri Lanka for its support in its international initiatives. We thank Sri Lanka for its support to Bangladesh at International Telecommunication Union ballots," Ashan added.
On 23 September, Sri Lanka and Bangladesh successfully inked their second bilateral Joint Working Session in Colombo while also coming to a consensus on creating a prospective trade agreement between the historic partners, but stopped short of the exact nature of the trade agreement to be reached.
"We welcome your Government's prompt response in this regard," said Bathiudeen. "We are ready for the nature of agreement that you look forward to – whether a Preferential Trade Agreement (PTA) or a Free Trade Agreement (FTA). Whatever the form, our Government led by President Mahinda Rajapaksa would be positive on the requirements that you have. In fact we welcome a Free Trade Agreement if you so choose. Despite increase in trade, there is still a great potential for win-win outcomes and therefore it is now time to move beyond the current trade levels of $ 139 m. A trade agreement is the way forward to move towards bigger bilateral export baskets and volumes."
Sri Lanka's leading exports to Bangladesh in 2013 were apparel (cotton, fabrics, narrow woven fabrics and other articles of apparel) and enzymes. Leading imports from Bangladesh in 2013 were medicaments, apparel, electric accumulators, and potatoes – in fact, most of Sri Lankan exports to Bangladesh relate to the garment industry.