Bilateral trade with Germany hinges on three basics – quality, consistency and volumes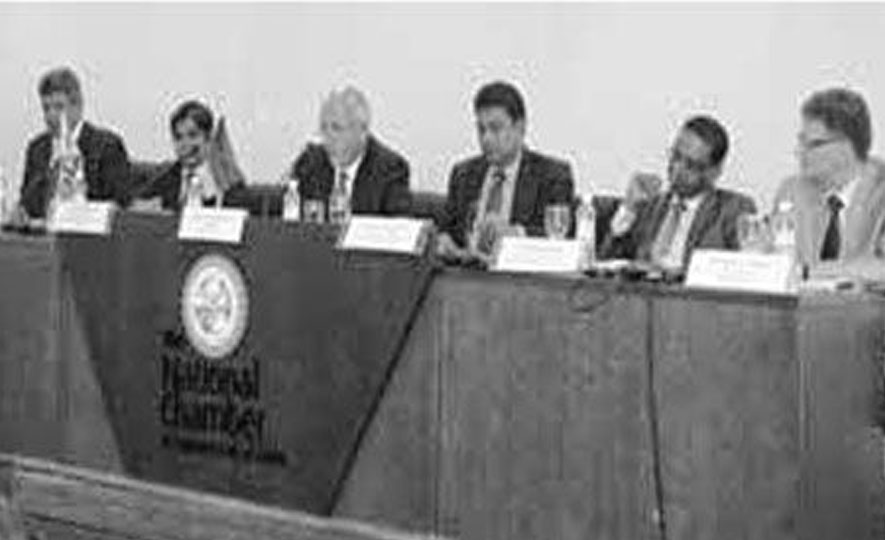 2014-04-05
German Ambassador Dr. Jurgen Morhard said that bilateral trade with Germany could be expanded. Although trade with Sri Lanka could be pursued to reach higher levels, it is imperative that exports should be of high quality.
Germany, he said was constantly looking for quality with their trade partners and goods and services that form bi-lateral trade segments would have to achieve such production levels.
He was addressing last week's conference convened by the National Chamber of Commerce of Sri Lanka (NCCSL) to promote bi-lateral trade with Germany.
Chairman and Chief Executive, Export Development Board, Bandula Egodage said Germany was one of Sri Lanka's main trade partners, but he conceded that the bilateral segment of such trade was currently that Germany was assisting Sri Lanka in training and improving technological support.
Bi lateral trade with Sri Lanka was not a recent phenomenon but an ongoing circumstance that did see improvement, he noted. "Value addition was also crucial for trade participation".
Ambassador Morhard urged that market trends prevailing in Germany be understood by Sri Lankan entrepreneurs; and that goods and services exported to German capitals should have the stamp of quality. He said quality and adherence to consistency was of crucial importance for prospective trade with Germany.
Germany was importing tea from Sri Lanka, but not in accordance with higher volumes. Additionally, health properties of drinking tea were now accented to improve consumption.
A journalist suggested that it was time the German people stopped drinking beer, and concentrated on tea. The room erupted with laughter.
Expansion of trade to include greater volumes of tea imports would meet with what the Ambassador said was important — notably volumes quality and consistency of supply.
On a remark that of all products exported in volume to other countries, Ceylon Tea already a worldwide brand of prestige was outstanding and would fit basic German demands, Dr. Morhard agreed that Ceylon Tea was consistently good, but the German habit of drinking coffee was quite strong.
He urged that the marketing aspect of the tea industry be intensified and then Germany would drink more tea.
Germany was more a coffee drinking country, and tea consumption was considered an old fashioned drink, particularly enjoyed by older people who have the time to imbibe in tea drinking.
He said expansion was envisaged, but promotion of Ceylon Tea was lagging behind. Although the UK was the main tea market, Germany also imported rubber based products and garments.
The garments trade had picked up because of improved production standards. This was confirmed by a German trader who was present. Siddalepha had also found markets in Germany and their sales had progressed. But, there was no confirmation that supplies had expanded.
The Ambassador also said that tourism was supported quite intensely and indicators were that further influx of visitors from Germany would be improved over the next few years.