Large Section Of Tourists Beach-Based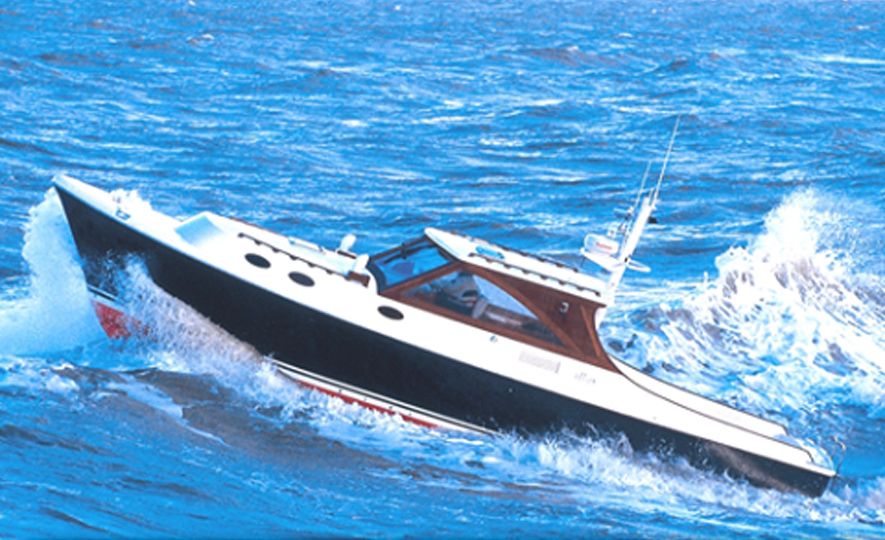 2016-06-26
With a large section of Sri Lanka's tourism being beach-based, the industry in the island nation requires pleasure sail boats and boats for sea excursions for whale/dolphin watching, leisure fishing, snorkelling, scuba diving, etc. This was highlighted at a session held last week to announce the Boat Show & Fisheries Exhibition Sri Lanka 2016 scheduled to take place from October 13 to 15 at the Dickowita Fishery Harbour, Colombo.

It was also noted that Sri Lanka has a coastal shore-line of 1,340kms and a large inland water mass consisting of lagoons, lakes, reservoirs etc. There are 13 major fishery harbours, 15 anchorages and 1,053 landing sites on the coastal belt. However, the full potential of the ocean is yet to be utilized and ideal water front lands for development of marinas and boat yards are available around the island.
Past Boat shows had revealed that there are a large number of boating enthusiasts looking to own a boat and go leisure fishing, snorkelling, scuba diving and pleasure boating. The main hindering factor in the growth of leisure and pleasure boating is the total lack of boat parks and marinas. It is revealed that if the marinas and boat parks are developed and managed in the country, the demand for pleasure and leisure boats will record a very healthy growth for the industry. Boat show 2016 will also focus its attention on the government and private investment in marina development and management and establishment of boat parks with all the recreational amenities.

Ship building and repair

The show also focuses on the ship building and repair industry sector and the Colombo Dockyard as well as the newly established subsidiary, Walkers Colombo Dockyard would participate at the boat show bringing in the ship building and repair capacity into focus.
The potential in this sector is very encouraging and it is hoped that the sector companies will make maximum use of the opportunity available to promote their business through the Boat Show 2016.
This year through the Boat show, it is expected to generate at least over 50 million USD worth of business from this sector. The event is organised by the Sri Lanka Export Development Board (EDB), the Boat Building Technology Improvement Institute (BTI) in association with Ministry of Development Strategies and International Trade, Ministry of Fisheries and Aquatic Resources and Ministry of Industry & Commerce.

The first ever Boat Show in 2008 opened up a new frontier for fishing, leisure, industrial and commercial vessels and marine tourism where 44 stalls displayed Sri Lankan capabilities. It attracted 80 foreign buyers and many local buyers and boat enthusiasts had visited the show.

Following the success of the 2008 show, Sri Lanka continued this momentum by making the Boat Show a biannual event and organized its 2nd, 3rd and 4th editions in 2010, 2012 and 2014 respectively. Boat Show Sri Lanka 2014 attracted over 10,000 visitors including around 300 foreign industry representatives from Maldives, Seychelles, Oman, Dubai, India, France, Belgium, UK, Germany, and Netherlands.
The boat show Sri Lanka, which is considered as the South Asia's most focused and largest international boat exhibition, continues to build up a strong network for Sri Lankan Boat Industry.

Boat and Ship Building is a lucrative and a thriving industry which was capitalized by the western world during the previous decade. The center for manufacturing boats is now moving towards developing countries from the developed countries mainly due to the competitive labour costs and the skilled and highly trainable workforce offered by these countries. The increase demand for boats worldwide for fishing, industrial, commercial and leisure purposes open up huge opportunities and new markets for the Boat Building in Sri Lanka, due to its strategic location, highly trainable workforce and labour cost advantage. The EDB has identified the Boat building industry as a key product sector.

Since the beginning of the Boat Show Sri Lanka, the country has been able to record an average export turnover of USD 80 million. 2011 recorded the highest so far with a figure of USD 149 million. The wide range of products and services offered from this sector includes yachts, pleasure & leisure boats, fishing boats, fast attack crafts, passenger, sports, rescue, coast guard and petrol boats and boat building accessories. There are around 25 active boat yards around the country out of which 10 boat yards have medium to large scale manufacturing facilities and others are small scale manufactures. Sri Lanka's main export markets for ships and boats are Singapore, India, The Netherlands, Norway, Seychelles, Maldives, African region and Mauritius.

With the economic recession prevailing in the western markets, Sri Lanka's regional markets have become more lucrative at present for this industry and therefore an extra effort would be made to promote the industry among selected regional markets such as Maldives, India, Bangladesh, Pakistan, Seychelles, etc. for possible long term investments and for new export opportunities.