BuildEx Maldives in August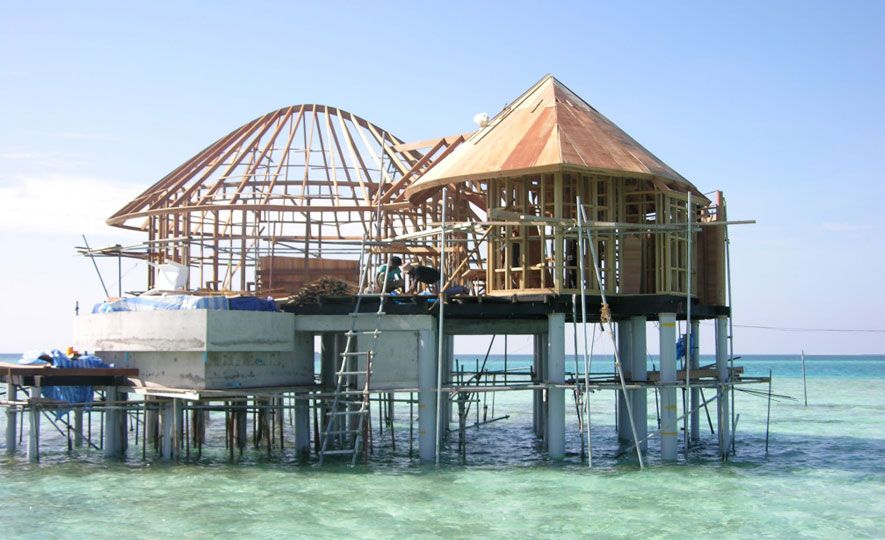 2019-04-03/ http://www.ft.lk/propertyconstruction/BuildEx-Maldives-in-August/10516-675780
The Maldives National Association of Construction Industry along with Lanka Exhibition & Conference Services Ltd. is proud to present Buildex Maldives 2019, to be held on 22, 23 and 24 August in Malé.
The exhibition has been setup to cater to the construction boom in the Maldives. Major projects such as the reclamation and development of Hulumale, construction and refurbishment of Island Resorts and the growing population in the capital city contribute towards the exponential growth in the Maldivian construction industry.
Construction is one of the most important sectors in the country, it has witnessed unprecedented growth in recent years. For example, residential construction grew markedly, particularly in Malé and in the recently reclaimed Hulumale. This growth reflects the natural growth of the population and rapid urbanisation.
Malé being the main commercial hub of the country and the capital city, a large number of people from the outer Islands migrate to Malé annually looking for employment opportunities, better health and better educational services. This rapid urbanisation is driving the demand for rental accommodation in Malé, fuelling the growth of residential construction.
The construction, repair and refurbishment of luxury resorts is another important driver of growth in the construction sector since the inception of the tourism industry across the Maldives. The tourism sector is the single most important sector of the economy and directly accounts for one third of the economy.
However the construction sector is a vital sector of the Maldivian economy. It covers the construction of roads, jetties, harbours, land reclamation, bridges, civil works, the building of factories, houses, offices, schools, apartments and sewerage projects. In addition to the direct contribution from the construction industry to the economy the sector also contributes indirectly through its links to other sectors of the economy
Buildex Maldives 2019 aims to provide a platform for B2B and B2C engagement. The event also sets the stage for exhibitors to showcase the latest advancements in construction supplies, machinery and equipment.
The Maldivian construction industry is looking to find solutions for the challenges in the construction industry. Some of the major challenges being the availability of labour for the industry and the implementation of sustainable best practices. The industry needs exposure to labour saving methods and devices, environmentally friendly and sustainable methods and materials in an effort towards finding ways and means of reducing the carbon footprint of the industry.
The exhibition will attract contractors, professional builders, hotel, resort owners, hotel GMs, architects, interior designers, engineering managers, hotel management executives, dealers, suppliers, finance managers, hotel project consultants, developers, agents, distributors, civil and structural engineers, purchasing/procurement managers, hotel maintenance officers, business development managers, security and safety managers from across the Maldives.
Source at: Dail FT