Ceylon Cinnamon GI status celebrated at BIOFACH 2022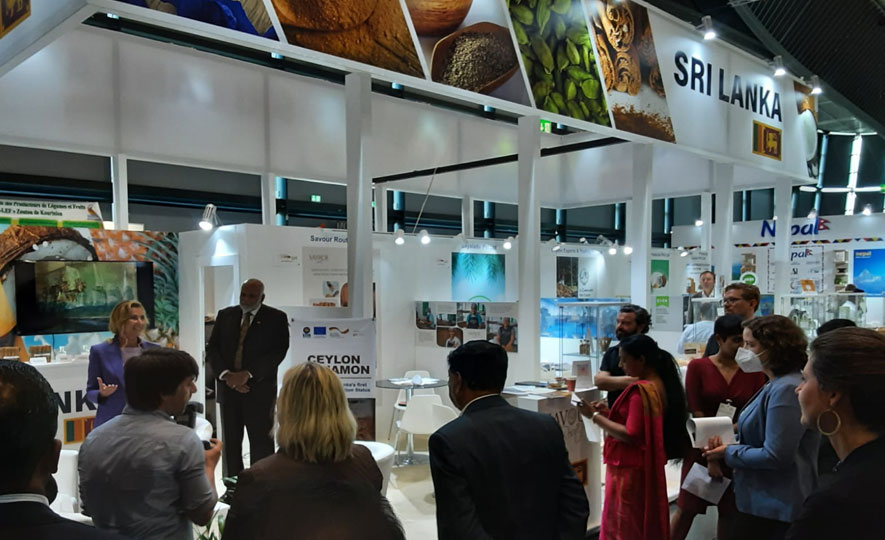 2022-07-27
Sri Lanka marked an important milestone in 2022, with the country receiving its first-ever Geographical Indication (GI) certification from the European Union (EU) Commission. The certification was a result of a decade-long endeavor led by the Sri Lanka Export Development (EDB) with the support of numerous public and private stakeholders.
In celebration of this historic achievement, the (EDB) hosted a "Cinnamon Event" at the Sri Lanka Pavilion during BIOFACH 2022. The event saw the participation of Hon Consul of Sri Lanka for Bavaria, Ms. Dagmar Wöhrl, the officials from the EU, GIZ, and IPD.
The GI registration helps differentiate Ceylon Cinnamon from lower quality substitutes and offers a source of competitive advantage to increase market differentiation, product turnover and allow for a premium price from the consumer.
Enhancing the competitiveness of Ceylon Cinnamon in the EU market through the GI certification will increase the potential for greater exports , higher income, and employment generation, benefitting thousands of stakeholders within the cinnamon production and process value chain in the island.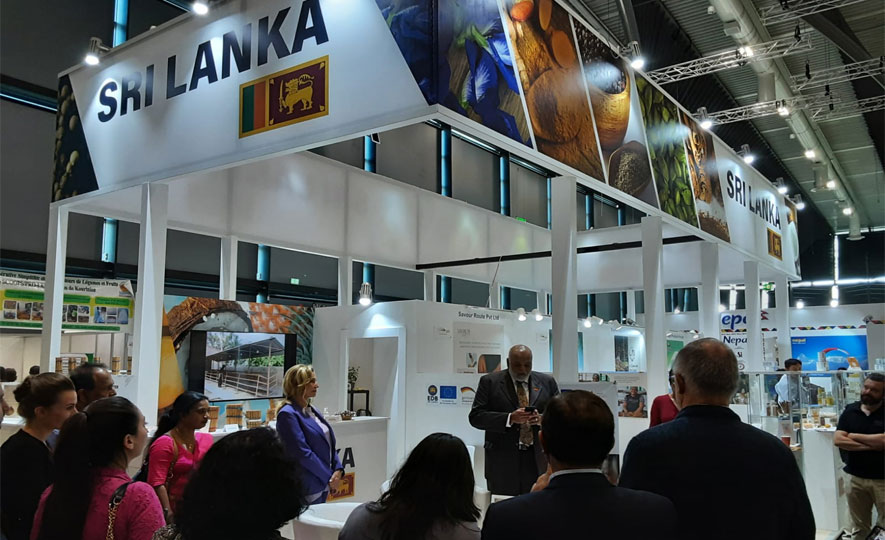 Addressing the occasion, EDB Chief Suresh D de Mel said that the Board intends to continuously promote Ceylon Cinnamon and other agricultural products from Sri Lanka to the European markets and consumers and he was looking forward to the cooperation of the European organisations in the future. De Mel appreciated the support of the EU Delegation in Sri Lanka, and the Federal Ministry for Economic Cooperation and Development - Germany, for their contribution in bringing Sri Lanka to BIOFACH this year, as well as the SME Sector Development Programme of GIZ Sri Lanka for implementation support, and last but certainly not least the officials at the Import Promotion Desk - Germany for their role in preparing the companies for the trade fair.