Cinnamon training academy opens in Kosgoda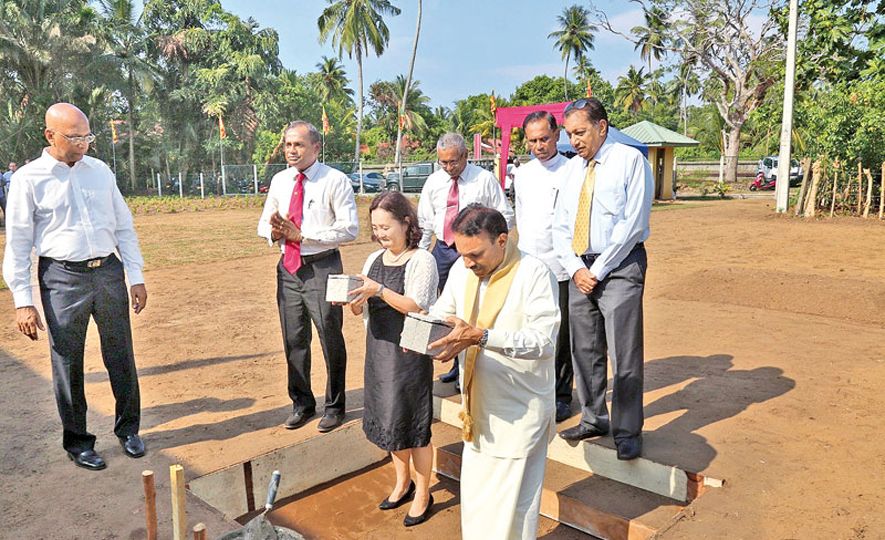 2016-04-07
A purpose-built cinnamon training academy was inaugurated in Kosgoda on Tuesday to serve as a catalyst for heightened competitiveness in Sri Lanka's cinnamon sector at a global level.

A result of a unique public-private partnership between United Nations Industrial Development Organization (UNIDO) and World Trade Organization (WTO) Standard Trade Development Facility (STDF) project in cooperation with The Spice Council (TSC) of Sri Lanka.

The Cinnamon Training Academy which is the Public Private Partnership (PPP) has been endorsed by all concerned stakeholders of the industry through a professional due diligence exercise thus boosting strategic alliances with relevant government institutions such as the Ministry of Minor Crops, Ministry of Industries and Commerce Ministry of Agriculture, Department of Export Agriculture (DEA) and the Export Development Board (EDB).

"As the UN agency specializing in industrial development and striving for inclusive and sustainable development, UNIDO is very proud to be associated with this milestone celebration of the Cinnamon Training Academy as well as the Ceylon cinnamon industry. We are very happy to contribute to the establishment of an important platform for enhanced cinnamon industry in Sri Lanka, focusing on: enhancement of productive capacities, improvement of compliance towards food safety and hygiene standards and increasing the competitiveness of Ceylon cinnamon in global trade",UNIDO's Regional Director for South Asia, Ayumi Fujino said.

The Cinnamon Training Academy was conceptualized in response to certain unfavourable developments in the industry. Over the last two decades, the quality of Ceylon cinnamon exported from Sri Lanka has notably deteriorated coupled with the industry facing emerging competition, lack of workforce, quality issues and a threat of losing global market share. In order to tackle these challenges, the Cinnamon Training Academy was set up to recognize, streamline and enhance skills of workers in the Ceylon cinnamon industry, so that the quality of produce is enhanced. It will also serve to retain and attract more workers by promoting new job opportunities and enhancing working conditions through delivering systematic training with a nation-wide accepted certification, so that the workers too take pride in working for an industry which is an agricultural and economic mainstay of the nation.

Cinnamon Training Academy Chairman Sarada De Silva said history is being created by the opening of the CTA with four TEVC approved qualifications for actors in the cinnamon industry as this a first for any agriculture based product which is not available even in tea, rubber, coconut and paddy.

The CTA is now equipped to implement the National Vocational Qualification (NVQ) training programmes for occupations, namely, harvesters, processors, factory officers and supervisors under Cinnamon Factory and Field operations. The course content is programmed to build competencies in different tasks and responsibilities identified for cinnamon factory and field operations which in turn will allow the high-level production of Ceylon cinnamon for local and international consumers.

The particular NVQ training framework is a pioneering and unique effort of the stakeholders in the spice industry, largely focused to establish a unified cinnamon growing and processing system that includes nationally recognized certified workforce for the industry.

Through the completion of the NVQ training, successful trainees will have a great opportunity to find job immediately in the Ceylon cinnamon sector, contributing to the future prosperity of Sri Lanka.