Harsha says SL needs economic reforms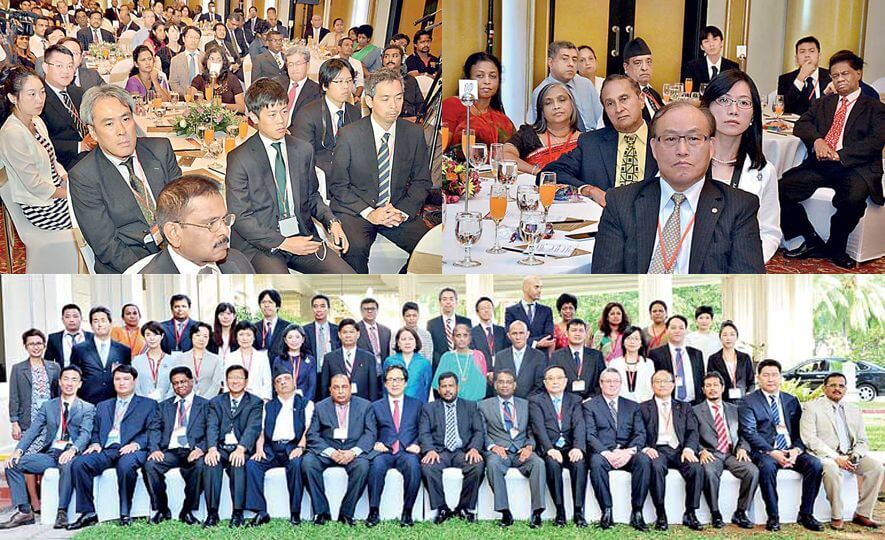 2015-08-26
Sri Lanka will seriously consider economic reforms during next five years to make its production of goods and services "the most efficient and competitive" in this part of the world, MP Dr. Harsha de Silva said.

Underlining the serious challenges the Government faces fresh out of elections, Dr. de Silva said that he did not believe in adjusting economic variables to become efficient and competitive, but would implement the tough economic reforms the country needed in order to achieve economic success.

"Our objective for the next five years is making Sri Lanka the most efficient and competitive economy in this part of the world," he said while speaking at the inauguration of the Asia Trade Promotion Forum (ATPF) held on Monday.

"This is a challenging time for a new Government. By the time the Cabinet is formed tomorrow we will have so many questions to answer and these answers are not going to be easy," he added.
Despite acknowledging the present volatility of global financial markets, Dr.de Silva asserted that he did not believe that this would lead to another big financial meltdown since such financial turbulence has been witnessed since 2007.

He added that since the country depended heavily on imported consumption goods, Sri Lanka had limited room to depreciate the rupee. "Some countries are trying to devaluate their currencies for exports competitiveness. I am not one to believe that it is going to be done with depreciation of our currency. If the US interest rates increases what will happen to FDI and investment flows to Sri Lanka? Therefore we need to think carefully before any currency devaluation. Depreciation of our currency may help in the shot-run but in the medium- to long-term we have to become an efficient economy. To have an efficient economy, we have to start moving our resources from non-tradable to tradable goods.

"We have to become competitive. If we are stuck in the non-tradable avenues like construction, telecommunication, retail and wholesale in Sri Lanka; we will never become the competitive economy that we want to become," he noted.

Pointing out that Sri Lanka was not the only "nice-looking girl on the beach", he said that the country had to jump in at the deep end and plug-in with the rest of the world to be competitive.
"I believe that we can fight this fire if we put some long-term economic policies in place to become 'coopetition' in this part of the world. As Asian trade promoters and as countries that compete to sell products and services to Europe and to the US, there are so many avenues in which we can work together," he added.