EDB, and Moratuwa University successfully complete workshop on Optomechanics and Introduction to Nondestructive testing methods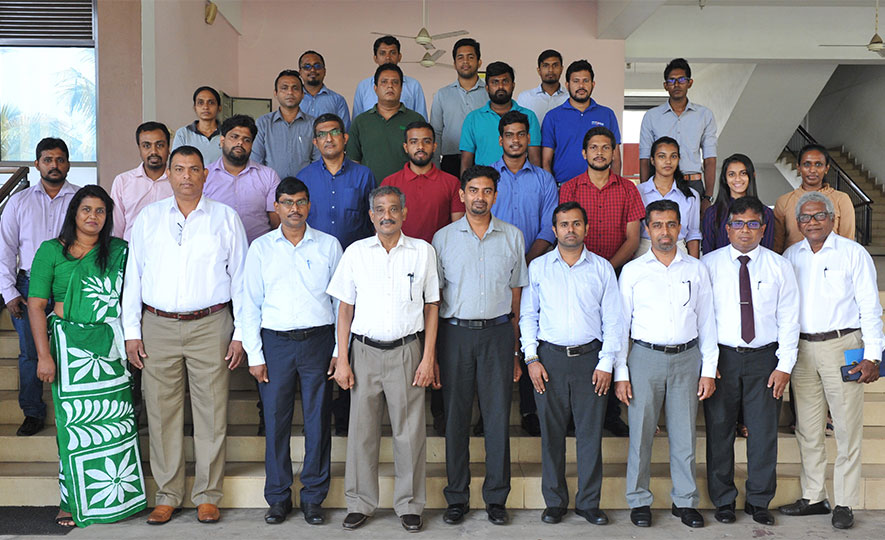 2022-11-23
The Sri Lanka Export Development Board (EDB) in collaboration with the University of Moratuwa, the National Center for Non-Destructive Testing (NCNDT) - Sri Lanka Atomic Energy Board, and Foundry Development and Services Institute (FDSI) successfully completed the workshop on Opto-mechanics and Introduction to Non-destructive Testing Methodsat NCNDT premises in Kelaniya on 26th October. The workshop was concluded successfully with the participation of over 50 technical personnel from some of the leading manufacturing and exporting companies in Sri Lanka.
The objective of this workshop was to enhance the technical knowledge of opto-mechanics and introduce nondestructive testing methods to make local products more competitive in foreign markets in order to target new opportunities in the export market.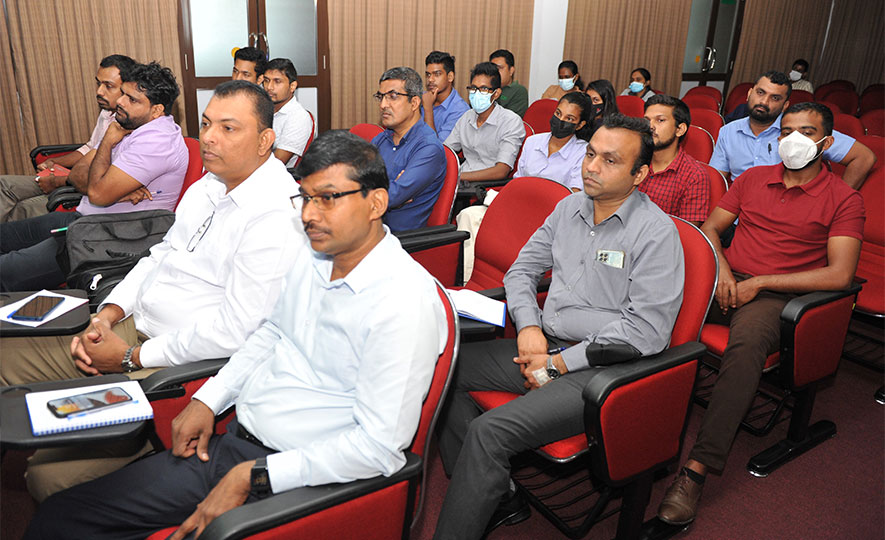 Expressing his views about this emerging industry sector, Dr. S. Amarasinghe, Senior Lecturer attached to the Department of Material Science and Engineering, the University of Moratuwa, remarked on a positive note that a high-tech industry like optomechanics technology can be introduced to countries like Sri Lanka successfully. "We are trying to enter an optomechanics industry that is developing towards Protonic. Protonic means next generation electronics," Dr. Amarasinghe pointed out.Moreover, he stated that the main reason for being unable to enter the export market from this sector was the lack of awareness about market opportunities that exist for this industry in the global marketplace.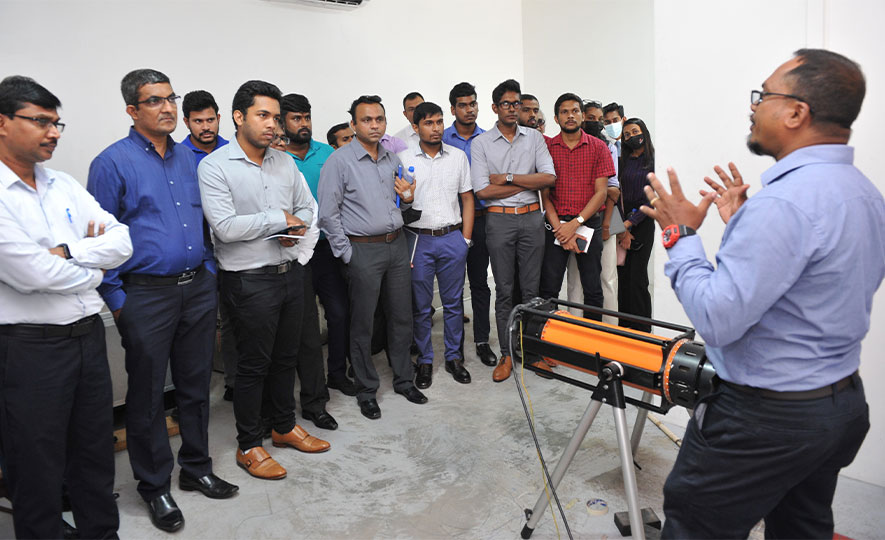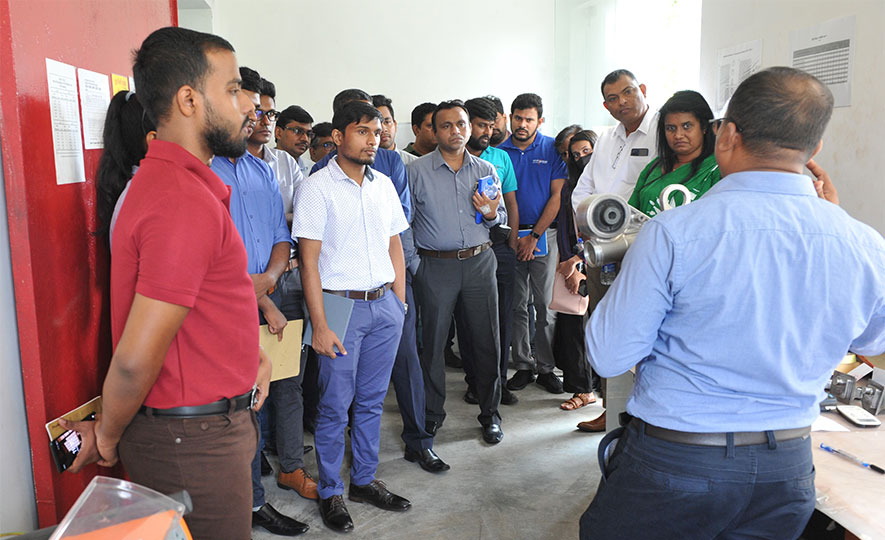 Given the tremendous success of the workshop and the positive feedback, The EDB in collaboration with, NCNDT and University of Moratuwa are keen to expand this workshop into a multi-phased programme in the future. Dr. D Attygalle, Senior Lectuter- Department of Material Science and Engineering, Moratuwa University and Mechanical Design Engineer Mr. Oscar Weerasekara together with Dr. S. Amarasinghe conducted presentations during the workshop.
When it comes to the field of Advanced Optics, the current global market demand is estimated at around US$ 250 billion and it is projected that it will rise to nearly US$ 500 billion by 2028.
NCNDT of the Sri Lanka Atomic Energy Board (SLAEB) is the pioneer NDT Service provider in Sri Lanka. It provides NDT training and inspection services to government and private sector industries, as well as welder qualifications and certification services. The participants during the workshop gathered knowledge and experience about the services offered by the NCNDT.