EDB and Sri Lanka Embassy Collaborated to Promote Targeted Products in Japan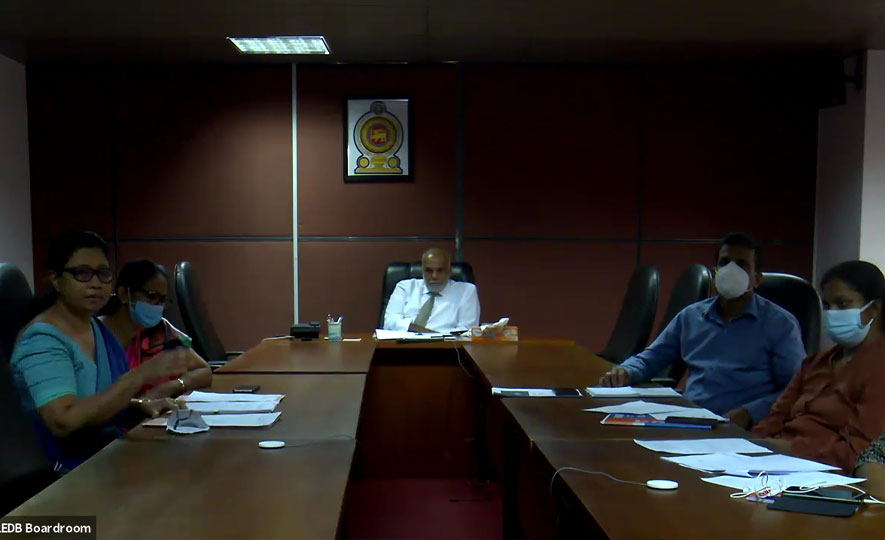 2021-03-16
The Sri Lanka Export Development Board (EDB) in collaboration with the Sri Lanka Embassy in Japan has taken steps to promote identified Sri Lankan export products with high potential in the Japanese market for the next 3 years.
Based on the Statistical analysis and desk research carried out by EDB, a strategy paper has been done for the Japanese market. Four specific products viz. Value-added black tea, Solid tyres, T-shirts- singlets and Pepper (Piper -not crushed/ground) were identified as focused products that have high potential in the Japanese market and strategies were formulated accordingly to promote these products in Japan during the period 2021-2023 on short, medium and long-term basis.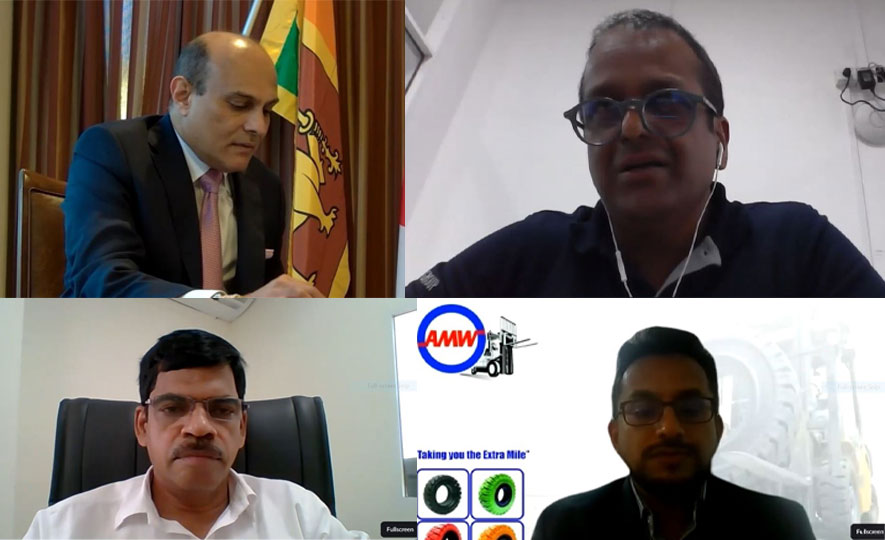 To move forward with the findings of the Strategy Paper, a meeting was held with the participation of relevant institutions, the EDB, Sri Lanka Embassy in Japan, Foreign Ministry, and the Department of Commerce last month.
As part of this initiative, the 1st sectoral meeting for solid tyres was conducted on 3rd March, 2021, with all stakeholders including private sector companies who are currently exporting solid tyres to the international market. During the discussion, private sector participants shared their product/ company portfolios and specific assistance required from the Sri Lanka Embassy to penetrate/increase the market share in the Japanese market. Based on the discussion, the Embassy and the EDB will develop a proper mechanism to increase Sri Lanka's sold tyre exports to the Japanese market and implement the plan of Action during 2021-2023.
Japan was the 12th largest export destination for Sri Lankan products, generating USD 188 Mn export income in the year 2020 (approx. 2% of total exports). The key export products are apparel, tea, cocopeat, shrimps and prawns, industrial and surgical rubber gloves, pneumatic & retreated rubber tyres and tubes, crepe rubber, silica and quarts, tableware and kitchenware, processed food, and foliage.
EDB has set USD 230 Mn export target in 2021 for the Japanese market, and a Plan of Actions has been developed accordingly to achieve this target. The Plan of Actions include Sri Lanka's participation at trade fairs/exhibitions in Japan (virtual/physical), business-to-business meetings (B2Bs) with targeted buyers, inward/outward trade delegations sector-specific promotion programs for spices, Ayurveda Cosmetics, coconut oil, food and beverages, gift and handicrafts, etc. and webinars/seminars to make Sri Lankan exporters aware on market condition/trends and other important information on the Japanese market.