EDB assisted SME Pavilion at Ayurveda Expo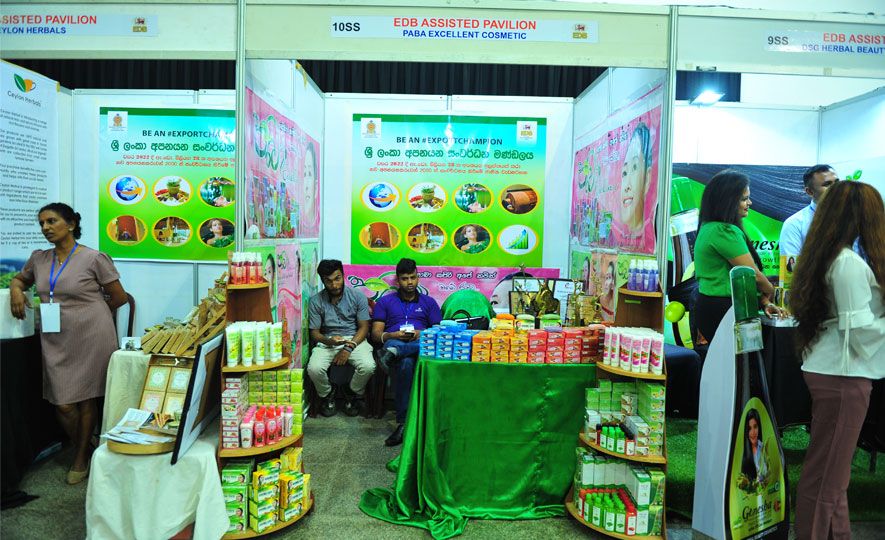 2019-08-22/ https://www.dailynews.lk/2019/08/22/finance/194678/edb-assisted-sme-pavilion-ayurveda-expo
The Sri Lanka Export Development Board (EDB) is implementing a national programme to nurture 2000 new entrepreneurs to become exporters during the period 2017 - 2022 at regional level.
The main objective of this programme is to encourage domestic enterprises to invest in export industries to achieve the overall export target of US $ 28 billion in 2022.
Accordingly, the EDB has initiated integrated product and market development programme for export potential SMEs, already registered with "2000 New Exporters Development Programme" to be developed as exporters in 2017-2022.
EDB has facilitated a group of 10 SME entrepreneurs who registered with "2000 New Exporters Development Programme" and engaged in Healthcare (Ayurveda) sector to showcase and promote their products at the 13th edition of the International Health Care Exhibition (Ayurveda Expo) – 2019 held at BMICH during the period from July 26 to 28 2019.
The exhibition was jointly organized by the National Chamber of Commerce of Sri Lanka and Ministry of Health, Nutrition & Indigenous Medicine. The SME companies participated at the event has given a positive feedback on their participation. They were of view that the event created a platform for them to acquire new business contacts to attract the potential buyers and the professionals of the industry and to sell their products during a 03 day lasted event.
They have reported sales around Rs. 0.5Mn. and 15,000 visitors visited during this 03 day event.They also voiced that the event was a successful one and thanked EDB for the opportunity given to them to participate at this local event to become as Export Champion under 2000 New Exporters Development Programme.
Source at: Daily News