EDB chief confident of meeting export targets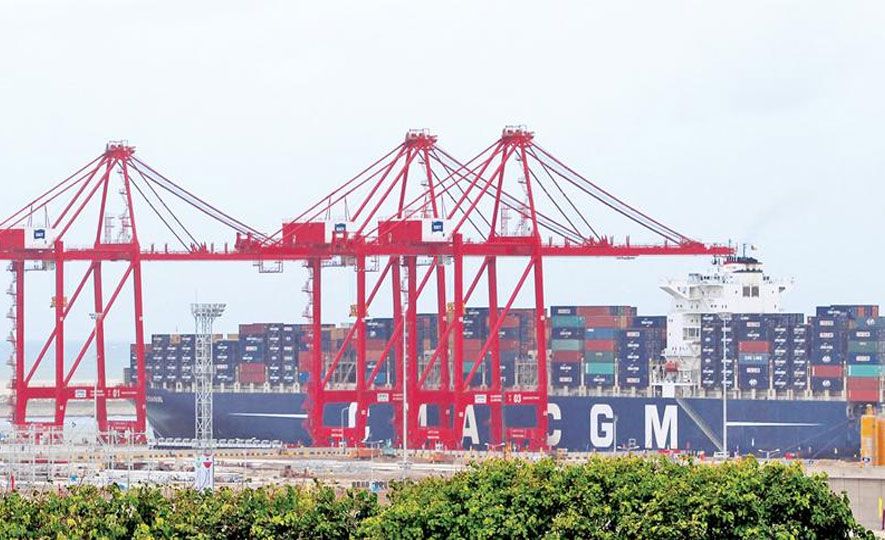 2018-10-21
The Export Development Board (EDB) is confident of achieving the export target of US$ 17. 5 billion by the end this year and the $ 20 billion by 2020, said EDB Chairperson Indira Malwatte on the sidelines of the 16th Exporter's Forum held at the EDB auditorium last week.
"We are confident of achieving this year's target as we have already achieved 60 percent of it," Malwatte said.
The EDB, the apex body for driving exports, has the backing of the National Export Strategy (NES) which was launched around the middle of this year.The NES aims at diversifying its export basket and venturing into new markets. Export income recorded last year was US$ 11.6 billion.
However, Sri Lanka's export sector has been on a rocky path for the last three years with export income dropping sharply.
The EDB has proposed the setting up of a food authority through the forthcoming budget, to facilitate regulation of the food sector under one authority.
"Currently there are several institutions handling this sector. There should be one authority to regulate the industry," Malwatte said while adding that not only exporters but also importers and potential entrepreneurs will benefit from the move.
The EDB has also proposed a market access scheme, where Rs. 5 million in grants is available for exporters. "A business support unit will be set up at the EDB to help exporters who want to avail themselves of the scheme," Malwatte said.
State Minister of International Trade Sujeewa Senasinghe urged all parties involved in the HVA Farm project issue to solve the problem amicably without dragging it out, which would further add to the legal costs.He said the number of complaints and issues that come up at export forums has dropped and added that good communication could solve many of the issues.
The HVA Farm project titled 'San Vincent Ranch' encompasses organic agriculture, animal husbandry, heritage root-stock of indigenous tree species, value added export products such as vegetables, fruits, nuts, and king coconut based rehydrates among other products.The main theme of the project is 'Safe foods for a Healthy Nation'.
The Chairman of HVA Group said the project has been stalled for the past 10 years even after all due diligence issues had been resolved, possession of the bloc and lease rentals for five years since 2012 ,paid.
"The Supreme Court has given a clear verdict and instruction for the project to progress but certain government officials have other intentions while allowing all forms of illegal activities to take place in and around Wilpattu," Fernando said, while adding that if we were allowed to do the project, by now it would be an oasis with many poor families benefiting and exports bringing in millions of dollars in a green, sustainable eco friendly manner.
Source at: Sunday Observer