EDB Chief says international brands keen to set up facilities in SL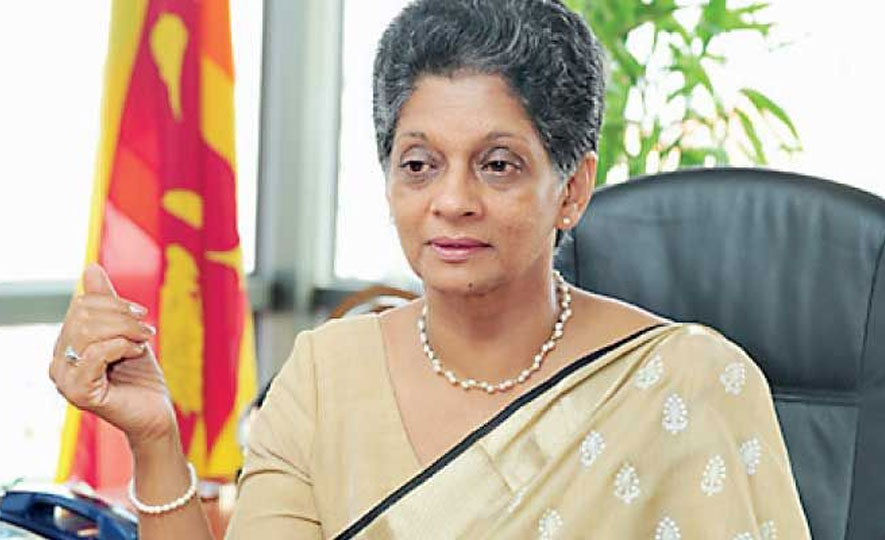 2017-07-21
With the help of foreign missions, the Export Development Board (EDB) confirmed that its collective effort has enabled it to knock on the doors of some well-known international brands that are keen on shifting their production facilities to Sri Lanka.
EDB Chairperson Indira Malwatte said few leading apparel and automobile companies had expressed their enthusiasm to work from Sri Lanka.
"We are working very closely with our ambassadors. Our Ambassador in Sweden has knocked on the doors of automobile company Volvo and the Vice President of the company will soon pay a visit to Sri Lanka to see how best the firm can work with us," Malwatte said speaking at the 'Sri Lanka: The Next Asian Economic Miracle? - Resetting Economic Development Priorities' event organised by the European Chamber of Commerce of Sri Lanka (ECCSL) on Wednesday.
She also said that leading apparel brands including Zara and H&M were also keen on working with Sri Lanka.
"We understand that the exporters themselves will not be able to knock on the doors of leading brands. A lot of buying offices were looking at opportunities in Bangladesh and we were able to get some of them to visit Sri Lanka as well when the Government was working on regaining the GSP+," she stated.
Malwatte stressed that those companies were keen to know apparel industry strategies and how they could survive following the removal of the GSP+ facility after five years.
Given the quality and standards of Sri Lanka's apparel manufacturing industry, she said H&M was keen on shifting their production centre to the country, while Zara has commenced purchasing products.
She outlined boatbuilding, processed food and beverages and spice concentrates as some of the priority sectors selected from the National Export Strategy.
In addition, wellness tourism and ICT were also underscored as key sectors that are not coming under the GSP+ facility.
While calling GSP+ a golden opportunity for exporters who were waiting for years, she called on the industry to make use of the facility for "breathing space" to maximise benefits and enhance competitiveness.
She pointed out that 75% of the country's total GSP imports to the EU was concentrated on seven products, insisting that diversification in the export basket was crucial.
"The GSP+ is not a medicine for all aliments. Make use of this opportunity in the shortest time as the country will not be eligible for it after 2024,"she added.
According to her, the Government is projecting the country's per capita income to increase to $ 4,306 by 2021 from the current $ 3,800 and will graduate out of GSP+ by 2024.
Malwatte also said the EDB has given special emphasis to empowering women entrepreneurs and several programs have already commenced in the Northern Province.
Source at: www.dailyft.lk