EDB disburse financial assistance to potential and existing exporters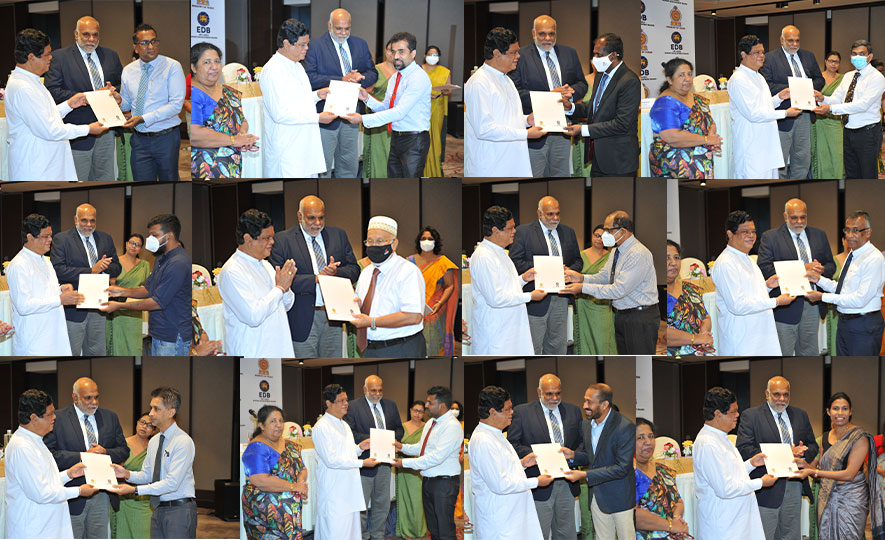 2022-02-02
Trade Minister Hon Bandula Gunawardhana presented cheques and certificates to potential and existing exporters who were selected as beneficiaries under several EDB-led assistance schemes on 28th January, 2022, during a function held at JAIC Hilton hotel. The beneficiaries were chosen under the EDB assistance programmes on National Export Brand Development, New Exporter Development, and Market Access Support.
Addressing the event, the Minister thanked the EDB officials for their commitment and dedication in enabling exports to record an impressive recovery during 2021 and pointed out that the entire nation should become an export zone for the country to achieve economic prosperity. He wished the beneficiary enterprises every success in their endeavours.
National Export Brands Development Programme 2021-24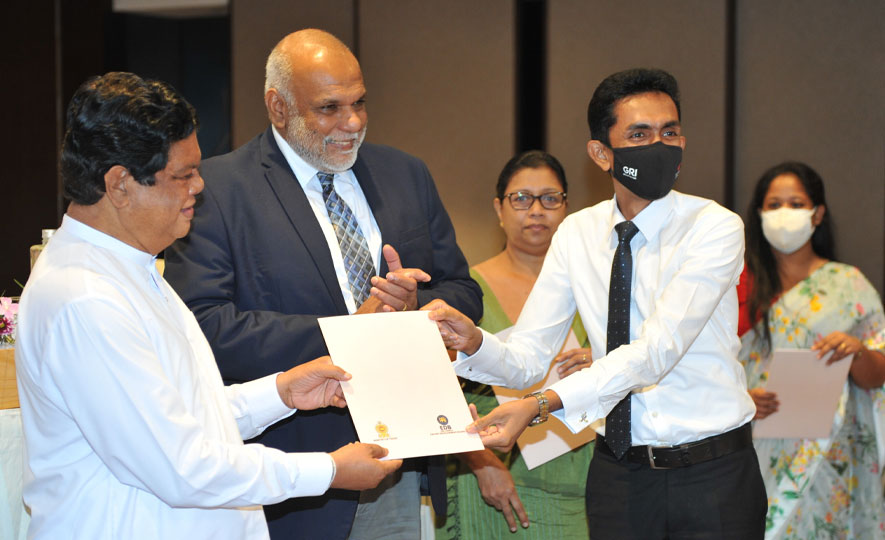 Under the EDB's National Export Brands Development Program 2021-2024, a new initiative to promote 100% Sri Lankan-owned brands, entrepreneurs are encouraged to develop and promote creative, innovative, high value-added products under a Sri Lankan home -grown brand name to the international market. The assistance is extended in the form of a 50% matching grant from the funds allocated under the National Budget 2021. A total sum of approximately Rs. 14 million, which represented 20% cash advance from approved grants subject to maximum assistance, was distributed among 13 companies by the Minister during the event.
New Exporter Development Programme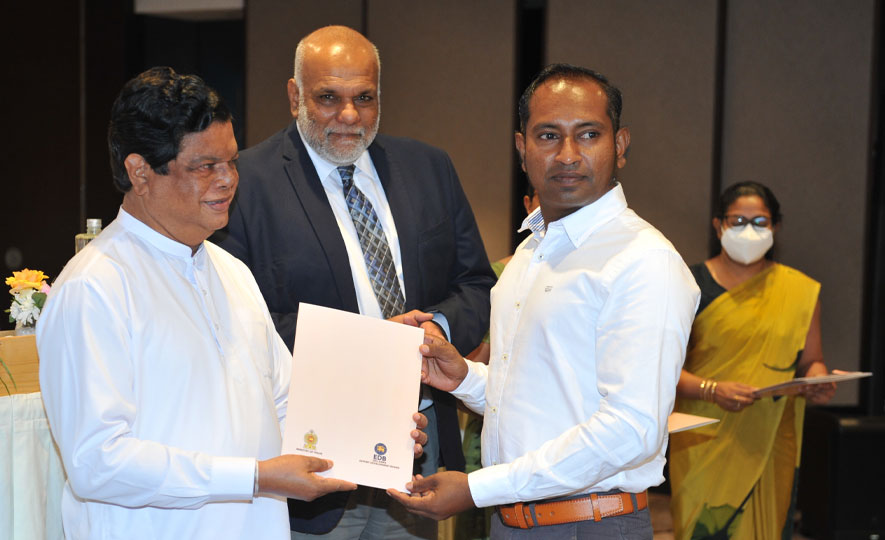 Furthermore, as part of the EDB's New Exporter Development Programme, Rs. 5 million worth cash grants were handed over to 10 companies (Rs.500,000each) who were selected as winners during a market-pitching programme, which was held last December as the final stage of a SME coaching programme on accessing the export market. The winners were selected by an external evaluation panel after assessing the export marketing plans that were presented by the SME participants.
Market Access Support Programme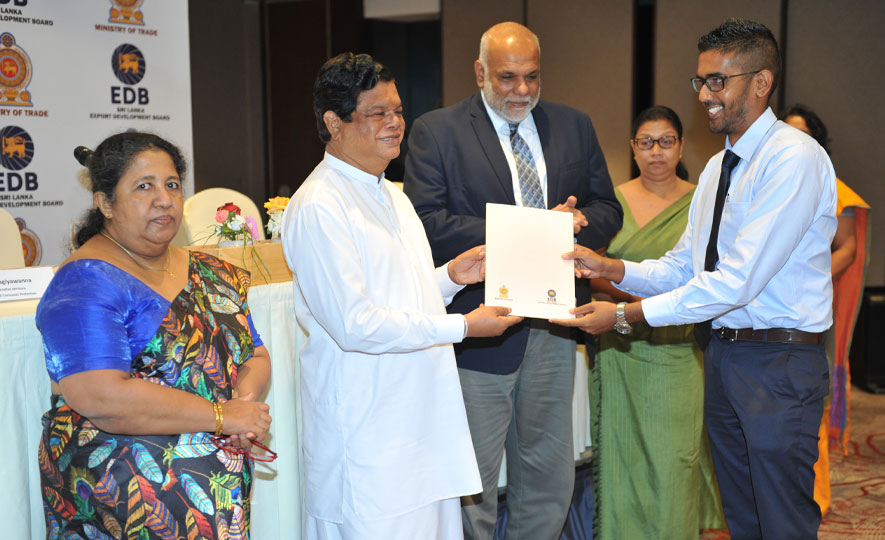 Under the Market Access Support programme, financial assistance was extended on a cost-sharing basis towards procurement of machinery, establishment of quarantine facilities, quality improvement, capacity development and market development activities, etc. to enterprises interested in expanding their markets, increasing market access, enhancing value addition, improving productivity, encouraging Sri Lankan home grown brands, conformity to international quality, environmental and other standards, upgrading technology and improving competitiveness. 111 companies were benefited amounting to Rs. 192.7 million under this programme from 2018 to 2021. Out of that cheques worth Rs. 5.9 million were given to 5 selected companies at this event.
The event was graced by EDB Chairman Suresh D de Mel, EDB Director General Chitranjali Dissanayake and officials of the Trade Ministry and the EDB.