EDB empowers women Led Businesses to succeed in the international market through Branding and Packaging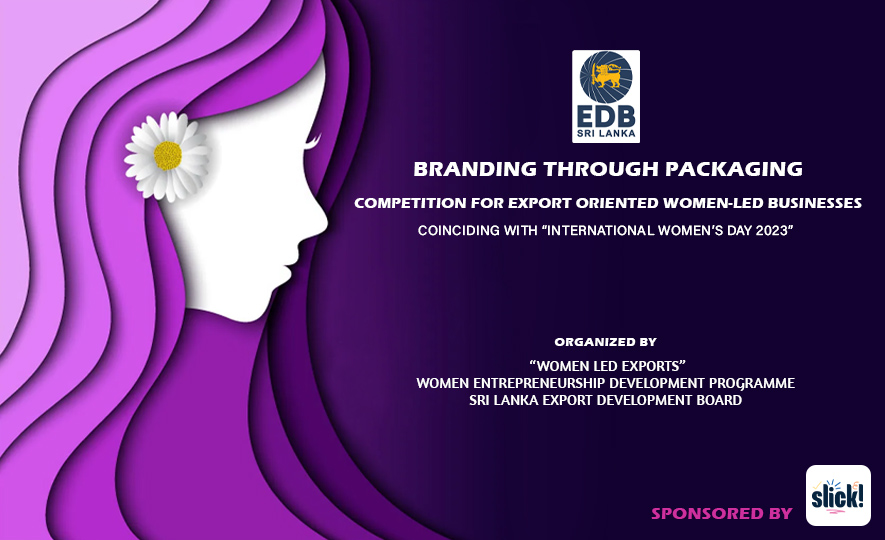 2023-03-27
The Women Entrepreneurship Development Programme organized by the Sri Lanka Export Development Board (EDB) was focused on the theme "Branding through Packaging" to support women led businesses in Sri Lanka. The program aimed at enhancing their knowledge on product branding and packaging to help them to enter the international market. The EDB collaborated with Slick, a leading company in Sri Lanka packaging industry, to provide valuable insights and guidance to the participants from their expertise in Branding and Packaging. The program was organized to coincide with International Women's Day and is part of the EDB's efforts to support and empower women led businesses in Sri Lanka to enter the export market.
The Women Entrepreneurship Development Programme organized by the EDB included a knowledge-sharing workshop on "Branding through Packaging" for over 60 women entrepreneurs and a competition for export-oriented women-led businesses. Six selected winners were awarded valuable certificates and gift vouchers from Slick for availing printing and packaging solutions for individual awardees. This was aimed at helping the women led businesses improve their branding and packaging to better compete in the international market.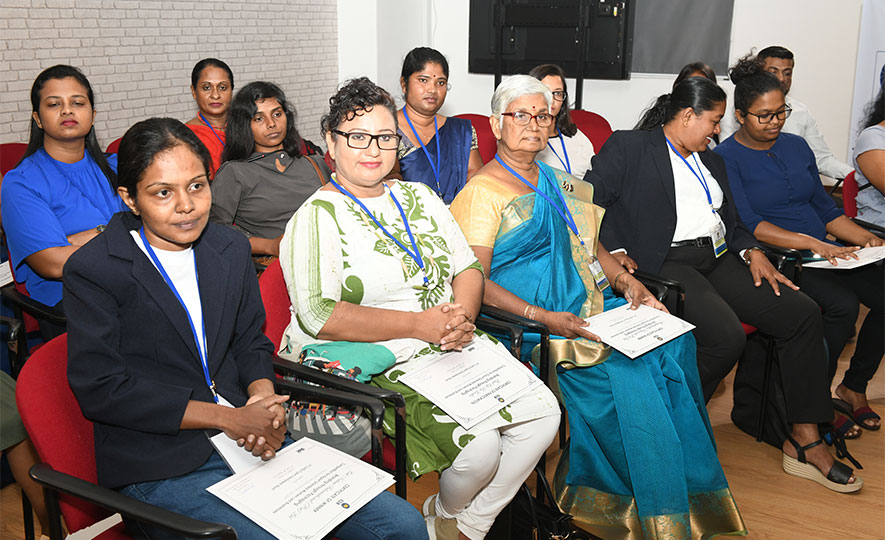 EDB Chairman Suresh de Mel addressed the awarding ceremony stated that Sri Lankan women are more powerful and have the ability to resist any circumstances from their genes. He further added that they need some encouragement and support to awaken their potential and achieve their targets. He also stated that the program would be a great leap towards gaining more benefits for women led businesses in Sri Lanka.
The EDB has identified three main areas for development in women entrepreneurship - Capacity Development, Product Development, and Market Development. These components are crucial to enable leading businesswomen to achieve global success. Many Women Led Businesses face various economic, social, and physical barriers to enter the international market. The Women Entrepreneurship Development Programmes organized by the EDB since 2018 have helped women entrepreneurs to enhance their knowledge and skills in various areas related to entrepreneurship and identify opportunities in the international market.
Women Led Businesses play a crucial role in driving economic growth and development in a country. Therefore, it is important to support and empower them, especially those with export potential, as they can contribute significantly to the foreign exchange earnings.
Chairperson of Ramya Holdings (Pvt) Ltd,Mrs. Ramya Weerakoon, emphasized the importance of staying up-to-date with the latest industry trends and constantly improving one's skills and knowledge to remain competitive in the market.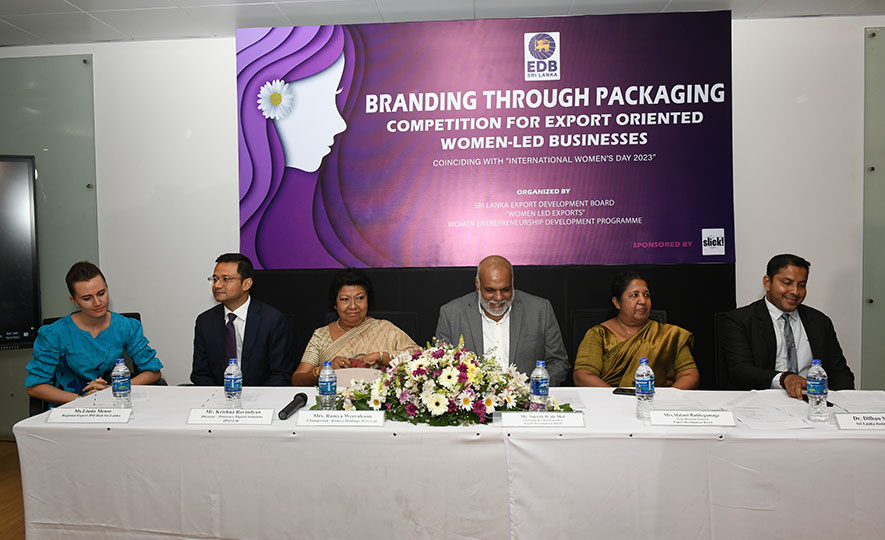 Mr. Krishna Ravindran, Director of Printcare Digital Solutions (Pvt) Ltd, also shared him insights. The participation of Ms.Linda Mense, Regional Expert Import Promotion Desk - Germany and Dr. Dilhan S. Jayatilleke, Executive Committee Member, Sri Lanka Institute of Marketing, Mrs. Malani Baddegamage, Acting Director General of the EDB and Officers of the EDB further added value to the program.