EDB expertise on R&D and innovation start-ups to champion enterprise development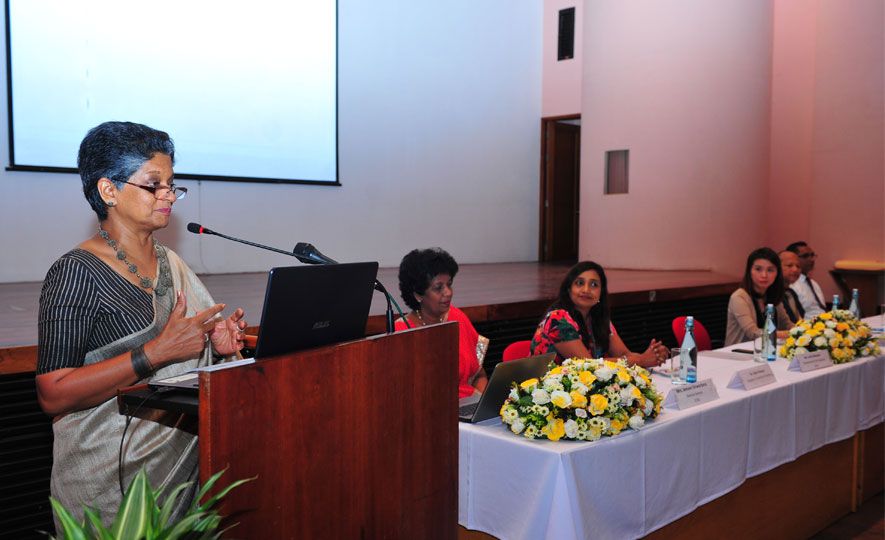 2019-04-03
Sri Lanka Export Development Board (EDB) together with the Singapore Cooperation Enterprise (SCE) commenced a series of programmes comprising workshops, seminars, etc. to enhance the capacity of selected Government Officials focussing on improving exports through innovation, research and development.
It compliment the focus sectors ICT, Electronics, Boat Building, Processed Food and Beverages which were identified through the National Export Strategy of Sri Lanka to increase the export value from the current US$ 20.8 billion to US$ 37.9 billion by 2022.
At a request of Ministry of Development Strategies and International Trade (MODSIT) and the EDB, Singapore Cooperation Enterprise (SCE) formally known as International Enterprise Singapore (IE Singapore) held a benchmarking session in January 2018, to share Singapore's economy transformation and enterprise landscape under the Memorandum of Understanding(MoU) signed by the EDB and SCE. SCE is the Government agency championing enterprise development.
SCE has the expertise on working with committed companies to build capabilities, innovate and internationalize and also support the growth of Singapore as a hub for global trading and start-ups.
The first programme of the series kicked off with the workshop on Research, Development and Innovation Start-Ups from 26th - 28th March successfully at the EDB Auditorium with officials from Ministry of Development Strategies & International Trade (MoDSIT), Ministry of Science, Technology & Research (MoSTR), Sri Lanka Export Development Board (EDB), Board of Investment Sri Lanka (BoI), Coordinating Secretariat for Science Technology & Innovation (COSTI).
The knowledge acquired at these sessions will contribute in the implementation of NES actions along with their other activities to generate effective results and increase export revenues through innovation and R&D.