EDB facilitates Pharmaceutical sector to enter into the East Asian Market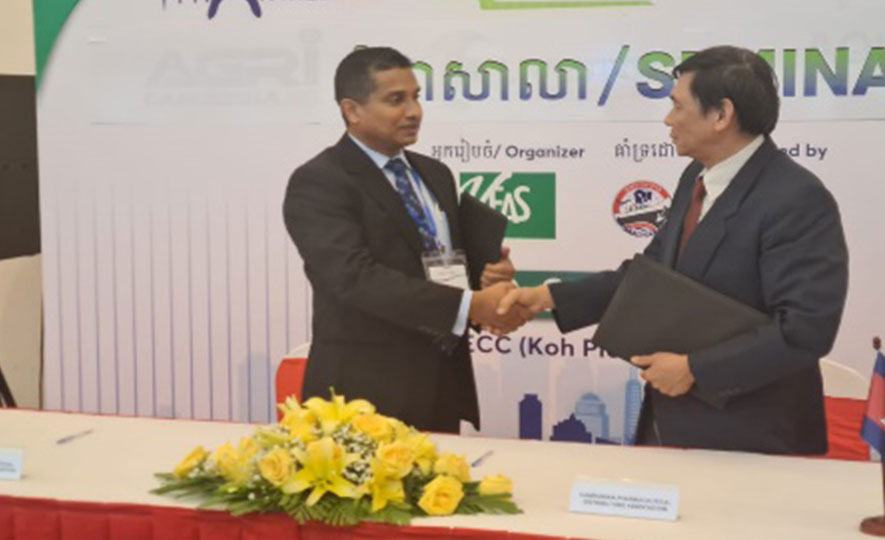 2023-10-11
The pharmaceutical Sector has been identified as one of the promising and emerging sectors in Sri Lanka, not only to be developed as an import substitution industry but also as an export oriented industry which could earn and save foreign currency.
Considering the importance of strengthening the Pharmaceutical industry and increasing the sector's contribution to the economy, EDB with the help of the Sri Lanka Embassy in Thailand and Sri Lanka Embassy in Vietnam organized a first-ever Sri Lanka Pharmaceutical presence at the 6th Phar- Med Cambodia 2023 held from 20th to 22nd September 2023 Phnom Penh, Cambodia.
Cambodia as a gateway to the East -Asian untapped Market:
Cambodia is a country which is spending more on healthcare with economic development. Both the government and the development partners from all over the world are committed for improving health system. Cambodia has a potential economic gateway to the pharmaceutical market of over fifteen million consumers. Cambodia is a dynamic crossroad linking Thailand, Laos and Vietnam.
"Phar- Med 2023" Cambodia
"Phar- Med 2023" Cambodia is one of the established exhibitions of the healthcare industry in Cambodia with 60+ exhibitors, showcasing the latest and fast-moving products of leading multinational and regional companies dealing with pharmaceuticals, nutraceuticals , Drug Materials, Medical Devices & Equipment, Laboratory equipment and devices.
This annual exhibition provides a powerful platform to connect across the globe, market verticals including contract manufacturing opportunities, gain industry insights and technical innovations.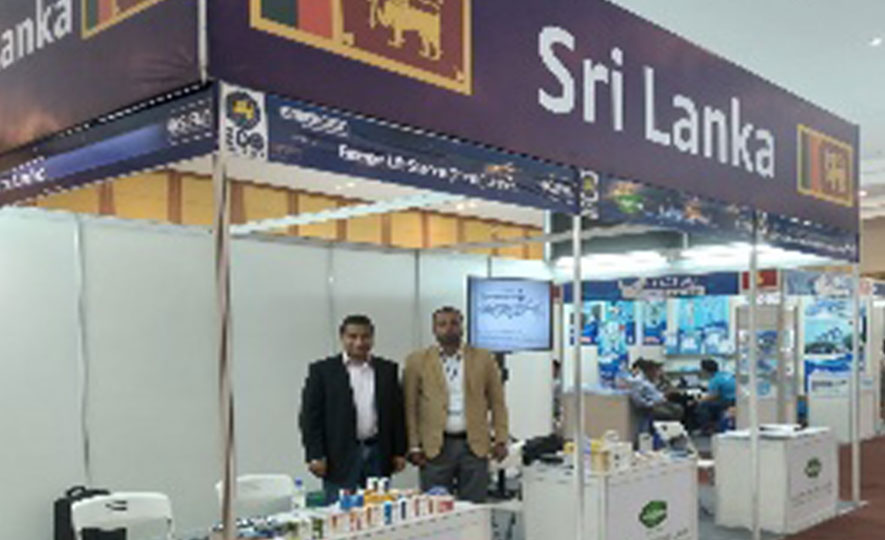 Sri Lanka's business delegation to 6th Par- Med 2023 , comprised three (03) Sri Lankan pharmaceutical companies; M/s Gammainterpharm (Private) Limited, M/s Astron Limited, M/s Emergen Life Sciences (Private) Limited. The country pavilion of Sri Lanka showcased many pharmaceutical finished formulations such as antibiotics, vitamins, nutraceuticals and respiratory care products etc. with the guidance of EDB.
The companies that participated at the 6th Phar Med Exhibition stated that this show has provided an excellent platform for Sri Lankan pharmaceutical manufacturers to initiate business contacts with various foreign distributors and to explore the new trends available in the international market.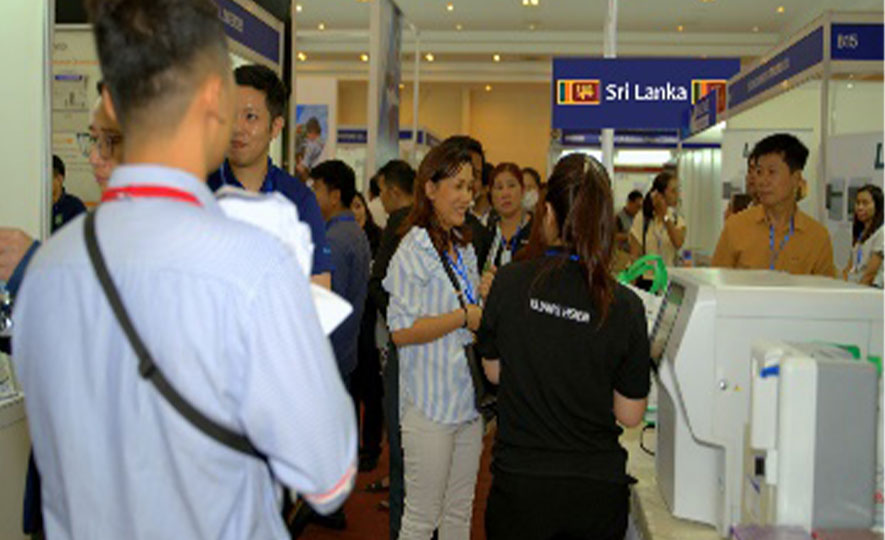 This year, more than 2,000 visitors from pharmaceutical distributors, hospitals and retailer pharmacies have visited at the exhibition. Further, more than 60 exhibitors from Germany, Vietnam, Cambodia, and Japan etc. also participated in the exhibition.
Sri Lanka Pharmaceutical Manufacturers Association (SLPMA) has signed a Memorandum of Understanding (MOU) with Cambodia Pharmaceutical Distributor Association (CPDA) at the seminar programme which was held at the exhibition on 20th September 2023 with the coordination of EDB.
EDB will continue facilitating the pharmaceutical industry to create more avenues in the international market in order to enhance the visibility of the industry globally whilst establishing an enabling environment locally to facilitate the manufacturers.