EDB Hosts Workshop & Industry Visit for Regional ICT/BPM Start –Ups to Groom Them in to Industry Leaders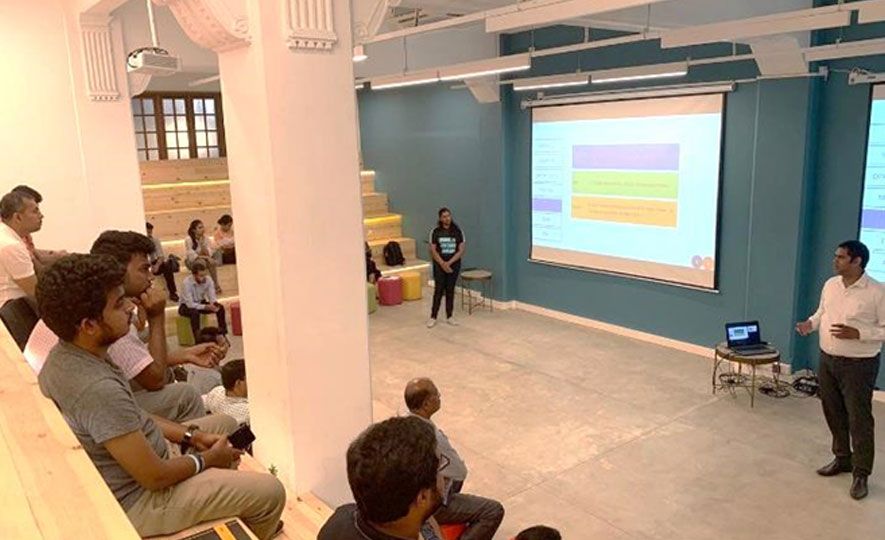 2019-02-21
From the series of ICT/BPM Weeks conducted by Sri Lanka Export Development Board in Kandy, Jaffna, Kurunegala, Marata followed by the roaring success of all events, EDB hosts a follow up program crafted with half-day workshop and an industry visit on 29th of January 2019 at Hatch Works (Pvt) Ltd. in the association with SLASSCOM. The main objectives of this event were to make awareness on how to do a winning pitch to market the business, how the operations happen in incubations centers and the available opportunities in the ICT sector for the Regional ICT companies.
17 start-ups participated for the event from Colombo, Galle, Matara, Kurunegala and Kandy regions. They were very appreciative on the workshop and the experience that they gained through the industry visit. They were also able to gain exposure in the trending ICT/BPM industry and that experience can be leveraged to develop their business models.
The whole program consisted with 3 main parts as Seminar, Mentoring session and Industry visit.
Seminar
The seminar started off with an introduction about "what is SLASSCOM and their operations" and it was presented by Mr. Harindhu Abeygoonaratne, General Manager / SimCentric Technologies.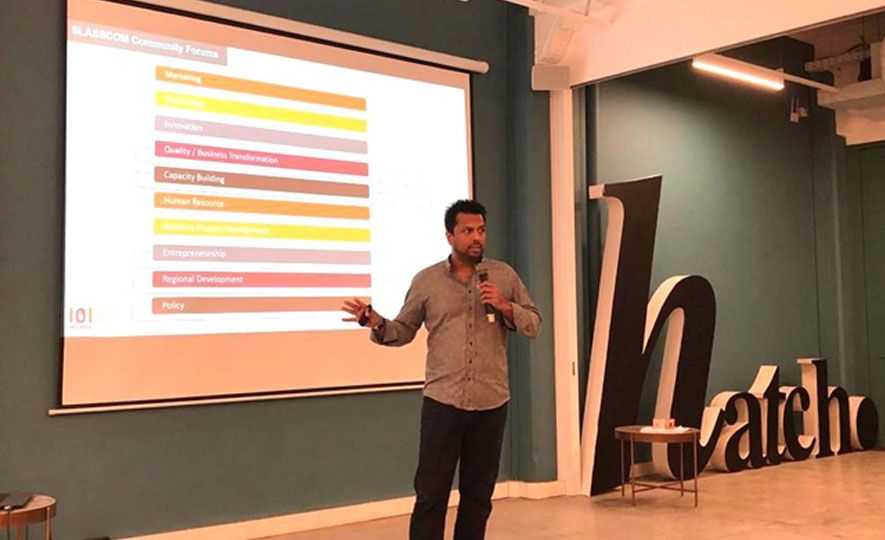 At his speech he mentioned on the role of SLASSCOM for growth for the Sri Lankan knowledge and innovation sector by brand building and marketing to win global businesses, nurturing the regional entrepreneurship while developing industry capacity and capability to deliver world class excellence.
Next session was conducted by Ms. Ravindi Ranaraja, Asst. Director / Export Development Board about "What is EDB doing in the start up Eco system".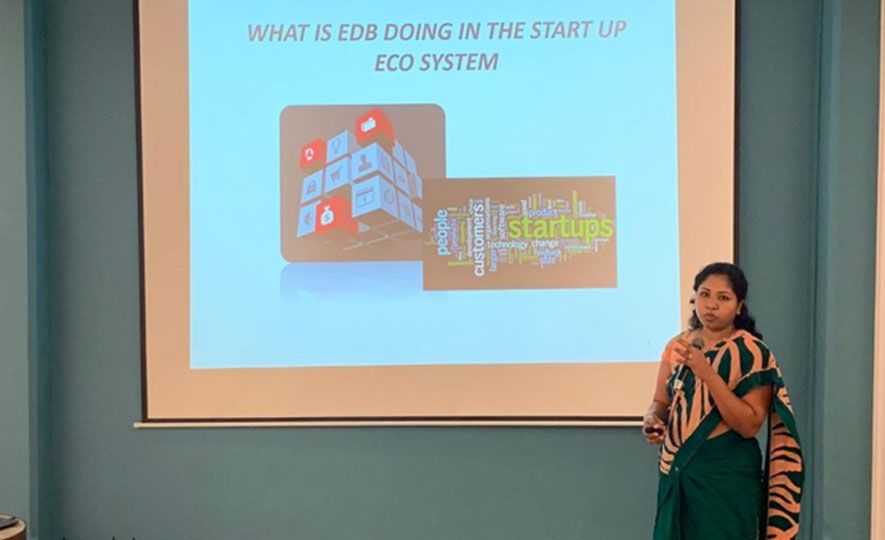 Through her presentation the main role of Sri Lanka Export Development Board was highlighted along with the main functions/operations and what initiatives have been taken by EDB to provide support for the accelerated growth in sector. The Direct and Indirect assistance in order to grow up their business models and to embark in the international business linkages. The assistance schemes specially crafted for startups such as "Erambuma" credit Scheme, 2000 exporter Development Program, the IT/BPM Weeks and assistance for Incubators have been discussed in detail. Also it was stated that the EDB organizes many programmes such as champion builder, short term courses, branding digital, non-branding digital and market access support programme in collaboration with other institutes.
Thereafter Ms. Anagi Perera, Founder / Park & Pay and Mr. Kanishka Weeramunda, Founder / Direct Pay delivered the next speech about "How to craft a winning pitch". It was a great inspiring session for the participants. During this speech they explained how to create anatomy of a great pitch, how to solve problems, exploring more opportunities, team working and how to develop business models successfully.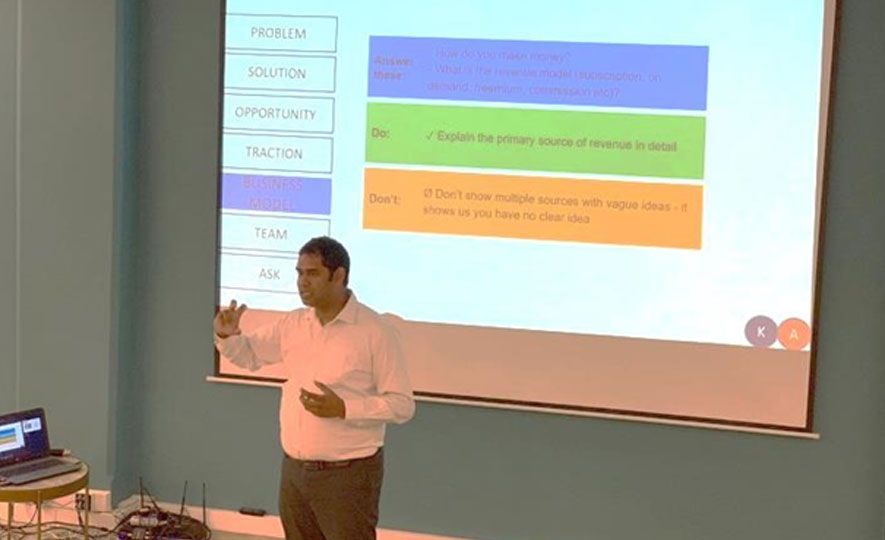 Mentoring Session
After the seminar One to one mentoring session was conducted. It was a great opportunity for the stat ups to directly discuss with the mentors and to get their expertise.
Mr. Ahamed Nishadh, Mr. Aloka Gunasekara, Ms. Anagi Perera, Mr. Harindu Abeygoonaratne, Mr. Kanishka Weeramunda, Mr. Mohammed Fawaz, Mr. Mudith Uswatta and Mr. Dilan Rajapakshe participated as the mentors.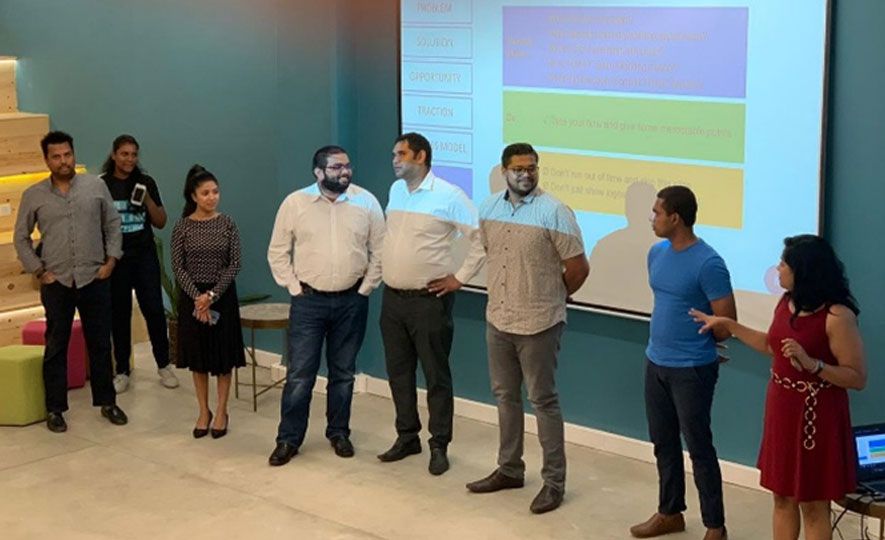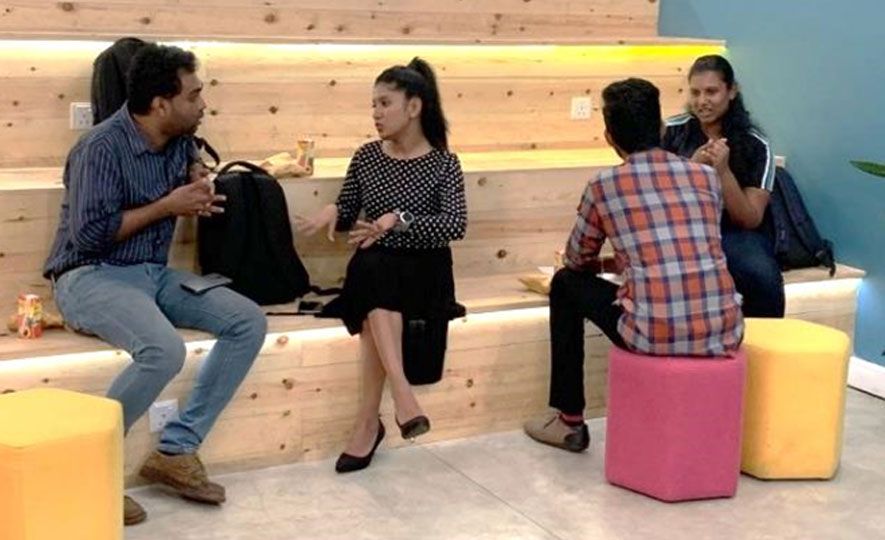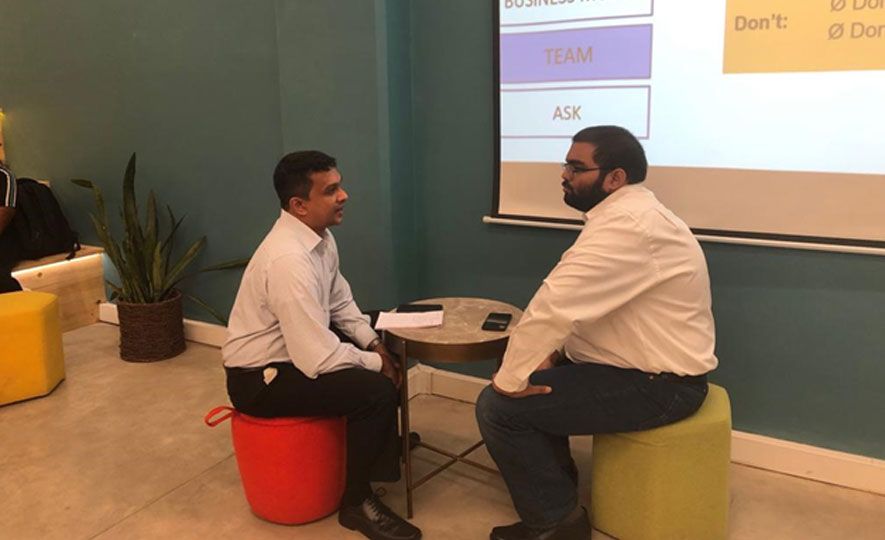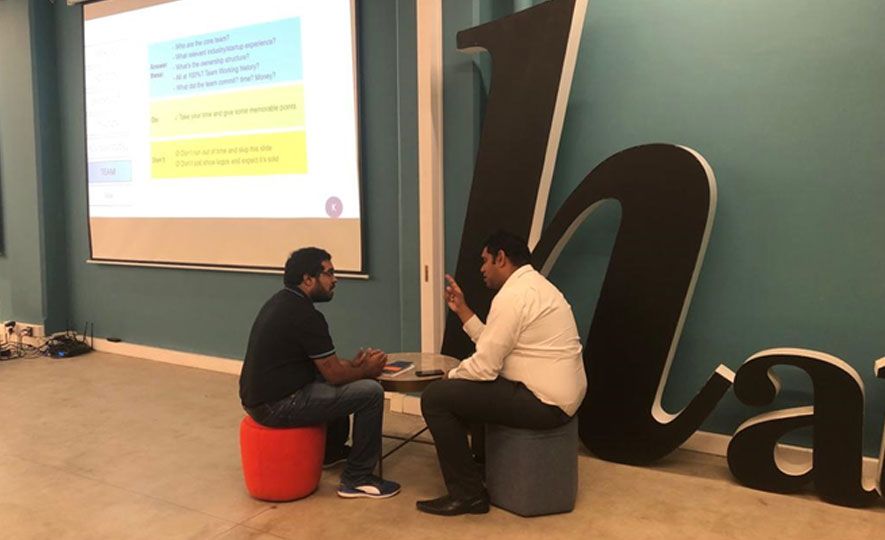 Industry Visit
Then the team was accompanied a tour around companies located at Hatch work place. Ms. Randhula De Silva guided them.
Finally the team was taken to the Trace Expert city and visited to the below companies.
Calcey Technologies / Guide - Mr. Mudith
CodeGen International (Pvt) Ltd. (Incl. Computer controlled nursery, Electronic charging center for vehicles) / Guide – Ms. Piumi Rodrigo
WSO2 / Guide – Mr. Shevan Goonetilleke