EDB joins GEN Sri Lanka to celebrate Global Entrepreneurship Week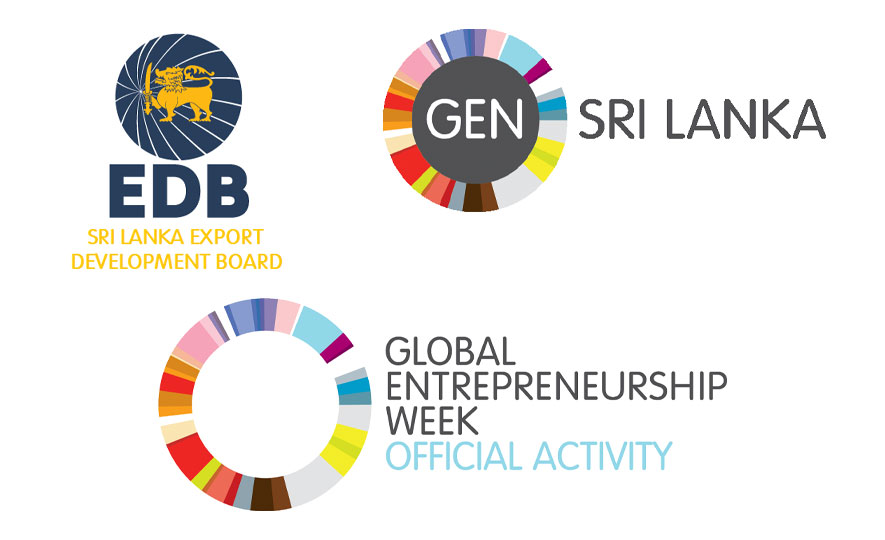 2021-11-12
Every year Global Entrepreneurship Week is celebrated during the week of the second Monday in November to appreciate the contribution of entrepreneurs towards the well-being of societies across the world by the Global Entrepreneurship Network (GEN) – a worldwide platform of initiatives and programs that are designed to assist with the creation of a global entrepreneurial ecosystem.
The Sri Lanka Export Development Board (EDB) Chairman Suresh de Mel is the Sri Lankan representative of the Global Entrepreneurship Network. The nation's entrepreneurs- including exporters - played a pivotal role over the last two years despite serious challenges and obstacles to safeguard the livelihoods of citizens. Particularly, the contribution of exporters as the prime generators of foreign exchange to the economy has amplified due to drying up of tourist earnings, worker remittances, and foreign direct investments in the wake of the pandemic. The exporter community, demonstrating the true virtues of entrepreneurship, helped keep the wheels of the economy moving during this turbulent time period which is characterised by constant disruptions both locally and globally.
The EDB has over the years taken numerous initiatives to propel the spirit of local entrepreneurship to the international market place. The New Exporter Development Programme is implemented by the EDB with the aim of assisting Sri Lankan entrepreneurs with export potential to enter the export market by developing their capacities to suit the requirements of the international market. Currently, 2,054 entrepreneurs are registered with the EDB for this programme representing all 25 districts in the country.
Having recognized the inherent potential of entrepreneurship in women, the EDB launched Women Entrepreneurship Development Program which includes a multi-fold approach in order to address the obvious disparity between male and female SME business owners. The main objective of the program is to link women and their associated businesses to commercially viable opportunities and value chains across the world, enabling economic and community development.
The EDB will continue to aid Sri Lankan entrepreneurs to succeed in their endeavours to reap success in the international market by implementing bold and innovative programs and activities in the future.