EDB's new Chairman meets leaders of top export sectors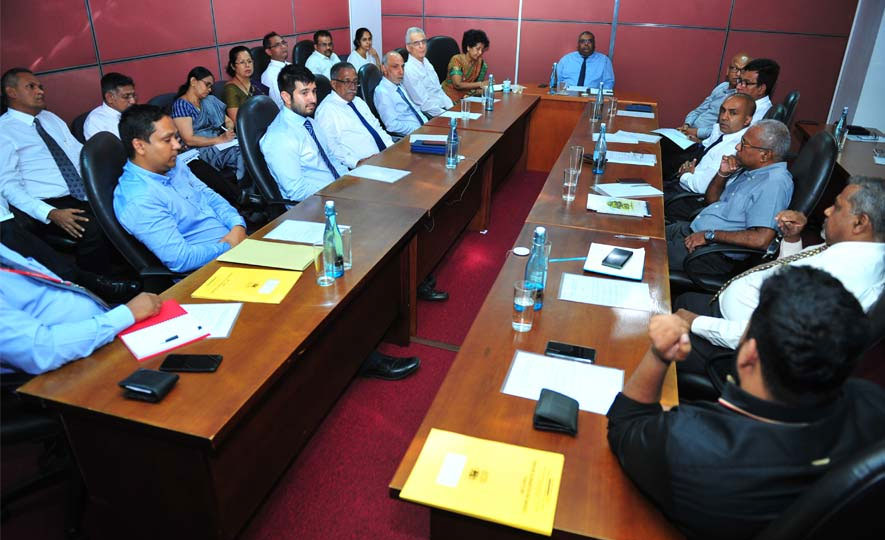 2020-01-03
Prabhash Subasinghe, Chairman & Chief Executive, EDB, met with the country's leading exporters yesterday at the Board premises. Twenty-five exporters covering the country's main export sectors attended this meeting. At the outset, he thanked them for the great contribution made by them to Sri Lanka's economy and acknowledged the importance of exports to the country. Exporters hailed the appointment of Subasinghe as he shares the interests of the exporter community. He requested exporters to take pride in playing a major role in the development of the country. The Chairman reiterated that the role of EDB is to facilitate exporters in achieving higher export growth.



The exporters shared their expectations and export trends for 2020. The exporters stressed the need for the policy consistency to drive the exports of the country. Subasinghe asked how EDB could assist and intervene in penetrating any new markets and emphasised the need to develop new products to expand the limited export basket.
The exporters were of the view that market access through new and existing FTAs is also instrumental to increasing exports from Sri Lanka. Need to focus on R & D, innovation for products, brand protection, Geographical Indication protection particularly for agricultural products, land availability for expansion, expediting Hub operations were also highlighted during the discussion as key factors to have considerable increase of exports. The need for skilled labour for the cutting & polishing of the diamonds and other export industries was also emphasised. It was suggested that EDB needs to have more focused discussions with different export sectors on strategies to double exports within next few years.