EDB organises Lanka pavilion for Kunming Fair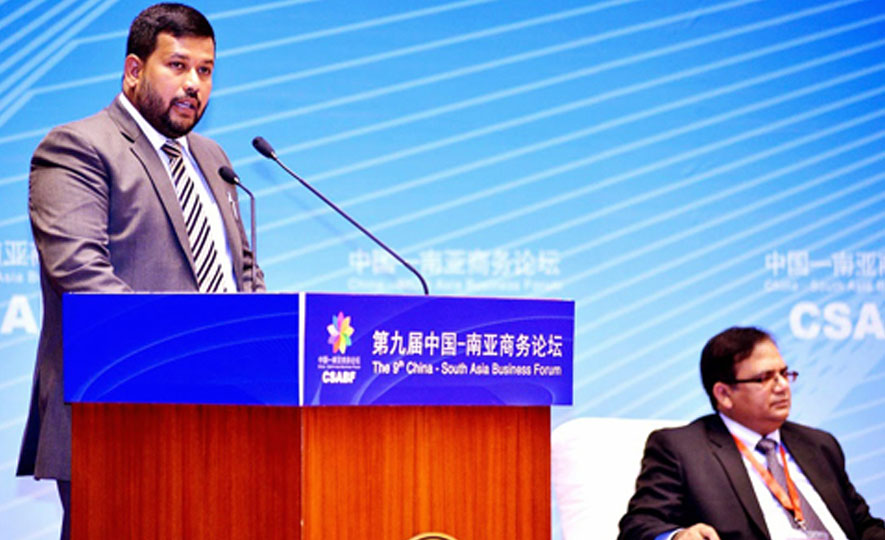 2014-03-19
The Sri Lanka Export Development Board (EDB) in collaboration with the Sri Lanka Embassy in China will organize a Sri Lanka pavilion at the second China South Asia Exposition to be held at the Kunming International Convention and Exhibition Centre, from June 6 to 10, 2014
This exposition is sponsored by the Ministry of Commerce of China and the Government of Yunnan province to promote import products from the South Asian region.
Applications are expected from manufacturers and exporters from the categories such as food and beverages (tea, spices and kitchen essentials, processed food products, fish and related fishery products and fresh fruits and vegetables), agri products (cut flowers and foliage, coir and coir products), gems and jewellery, garments and textiles, ceramics and porcelain products, handicrafts (high quality handicrafts, batiks, artificial fashion jewellery), healthcare products (herbal products, personal care products) finally industrial products such as rubber and based products, paints and varnishes, automobile spare parts, bicycle products, electrical products and activated carbon.
The organizers in China will provide an effective publicity agenda to attract the local business representatives to the fair, thus providing the participants with a good opportunity to establish a good recognition in the import market. The organizers will also arrange one to one business interactions and corporate match making meetings for the attendants, in order to conduct clear presentations for the business visitors.
The shortlisted applicants will first be interviewed by the selection committee and selected companies will be provided stall space of 9sqmt with brick fixtures and fittings.
Applications can be obtained at the Market Development Division EDB or from the EDB website www.srilanka business.com, should be submitted to the Director/Market Development to reach before March 25,2014.