EDB organized design & product development Programme for value added batik products under the one village one product concept – Kegalle district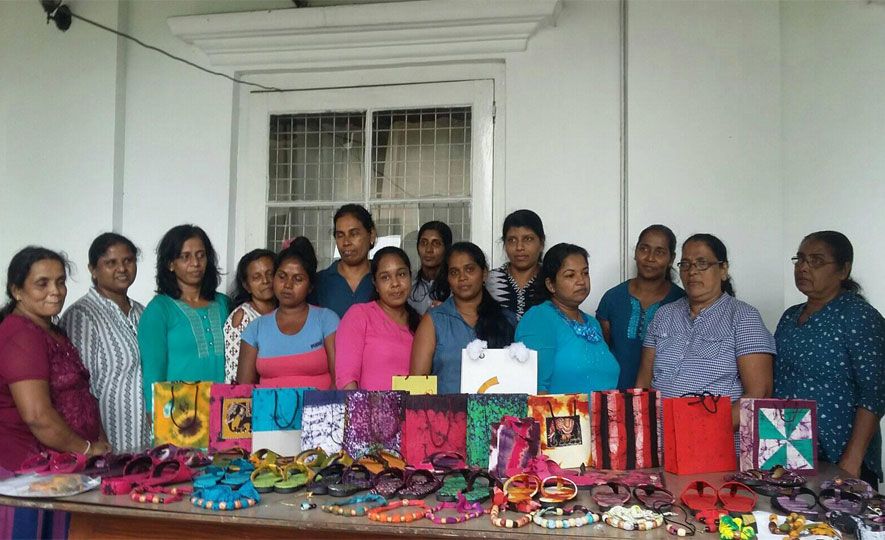 2019-08-28
The Central Provincial Office of the Sri Lanka Export Development Board (SLEDB) organized and conducted "Design & Product Development Programme" under the guidance of the Regional Development Division of SLEDB for Value added Batik under the One Village One Product concept with collaboration of the National Design Centre (NDC) Nattarampotha and District Secretariat, Kegalle on the 15th & 17th July 2019 at the District Secretariat Office, Kegalle successfully.
The participants were 22 selected Batik manufacturers scattered in Kegalle, Rambukkana, Galigamuwa, Warakapola, Ruwanwella, Dehiowita DS Divisions in Kegalle district identified by the respective Development Officers attached to EDB.
The participants were given practical training on how to manufacture ladies sandals, various packaging & jewelry using batik materials.
The objectives of the program were to promote Sri Lankan batik products with innovative products & designs to the international market by registering them under "2000 New Exporters Establishment Programme" & "Women Entrepreneur Development Programme" and create opportunities for them to participate at local & international trade events.
Also SLEDB is planning to organize a buyer seller meeting in September 2019 for the same group at its Head Office.