EDB organizes Technical Training Program in Malaysia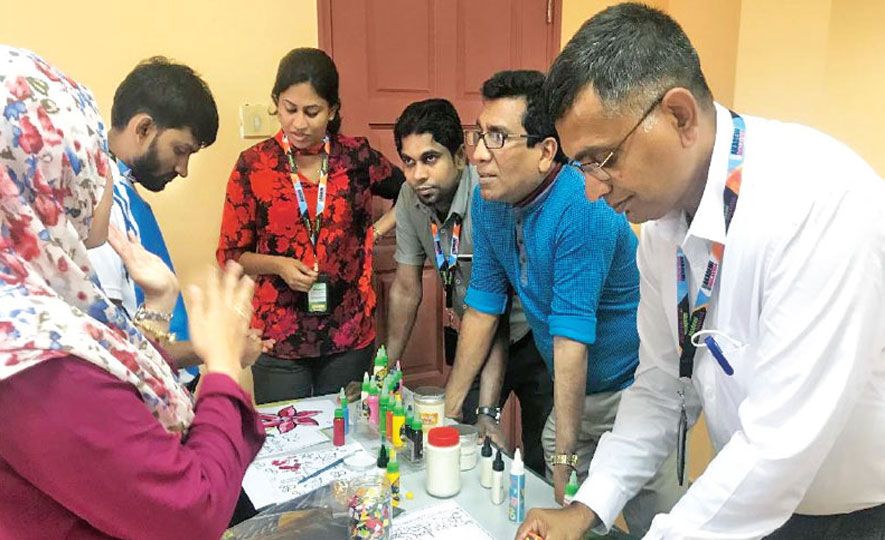 2018-10-04/ http://www.dailynews.lk/2018/10/04/business/164442/edb-organizes-technical-training-program-malaysia
The EDB with the assistance of Sri Lanka High Commission in Malaysia organized a Technical Training Program for the latex rubber product sectors at the Academy of Hevea Malaysia of Malaysian Rubber Board recently, for twelve technical representatives of leading companies engaged in manufacturing and exporting latex rubber products.
The objectives of this technical training Program were to understand the global challenges and trends in the latex based products industry and bridge the gaps to be competitive, to acquire theoretical and practical experience in the use of latex materials and product testing using advanced equipments and initiate interest in research and development of rubber technology and its applications.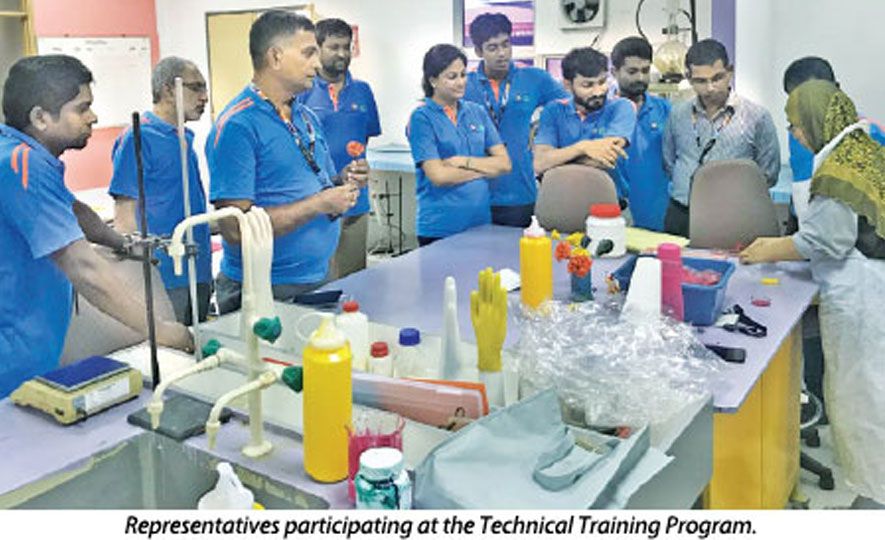 The companies that participated at the program were Lak Methodic Co.(Pvt) Ltd, Latex Green (Pvt) Ltd, Richard Pieris Natural Foams Limited, Textrip (Pvt) Ltd, Westbury International (Pvt) Limited, Ansell Lanka (Pvt) Ltd, Midas Safety (Prime Polymer Division), Lak Latex Centrifuge (Pvt) Ltd, Lalan Eco Latex (Pvt) Ltd, Hanwella Rubber Products Ltd, Dipped Products PLC, DPL Premier Gloves Ltd.
The participants were able to learn latex technology, Nano Material applications for latex products, specialty lattices, health related issues, rubber latex thread and draft for polymerization, waste management for latex processing and products manufacturing, latex paints and adhesive, synthetic latex, foam manufacturing and lab visits.
The Academy Hevea Malaysia (AHM), established in 2006 as a research centre of Malaysian Rubber Board is committed to provide industry oriented skills training, expedite technology transfer through technical training and producing adequate skilled manpower for the rubber industry. Malaysia today ranks as one of the largest producers of natural rubber in the world.
The latex products sector is the largest sub-sector within Malaysia's rubber industry and comprises of 125 manufacturers producing gloves, catheters, latex thread and others which accounts for 81% of the total value of rubber exports. Malaysia continued to maintain its position as the world's leading producer and exporter of catheters, latex threads and natural rubber medical gloves.
The Rubber products sector is the 4th largest export earning sector and has established a reputation for quality and reliability. This industry is known to be a technology intensive industry and requires trained skilled personnel who have the experience on modern machinery and equipments, mature processing technology and high level of product development to keep in line with the global market trends such as growing importance of sustainability concepts and cost effective production processes.
The rubber manufacturing sector in Sri Lanka can be classified mainly into two sectors; latex based and dry rubber based products. Tyres of various varieties comprise the majority of dry rubber based products exported from Sri Lanka. Other products include fenders, shoe soles and industrial rubber goods. Domestic, industrial, household and medical gloves are the main latex products exported. Sri Lanka caters to over 7% of the global demand for medical gloves including sterile surgical and dental gloves designed for specific functions. Other latex products are balloons, rubber bands, mattresses & pillows, rubber threads, toys, etc. Export of latex based rubber products in 2016 was US$ 177 mn and it has increased to US$ 199 mn in 2017 by 12.5%. The main export markets are USA, Germany, Belgium, Italy, Canada, UK, and Brazil.
In order to sustain and grow in the international market, the industry has to constantly upgrade the production processes, adapt and improve products, invest in R&D, innovation, comply with standards and required certifications, new elastomeric and polymer technology, laboratory testing available in the world.
EDB with the assistance of Sri Lanka High Commission in UK also organized a successful Technical Training and Exposure Program for representatives of rubber products manufacturing companies at Tun Abdul Razake Research Centre (TARRC), which is the UK based research and promotion centre of the Malaysian Rubber Board in 2017.
The representatives who participated were able to gain knowledge and exposure on advanced technology, proper testing methods, international standards, operational methods etc. related to manufacturing of dry rubber products.
Source at: Daily News