EDB promotes Made in Sri Lanka at SIAL Canada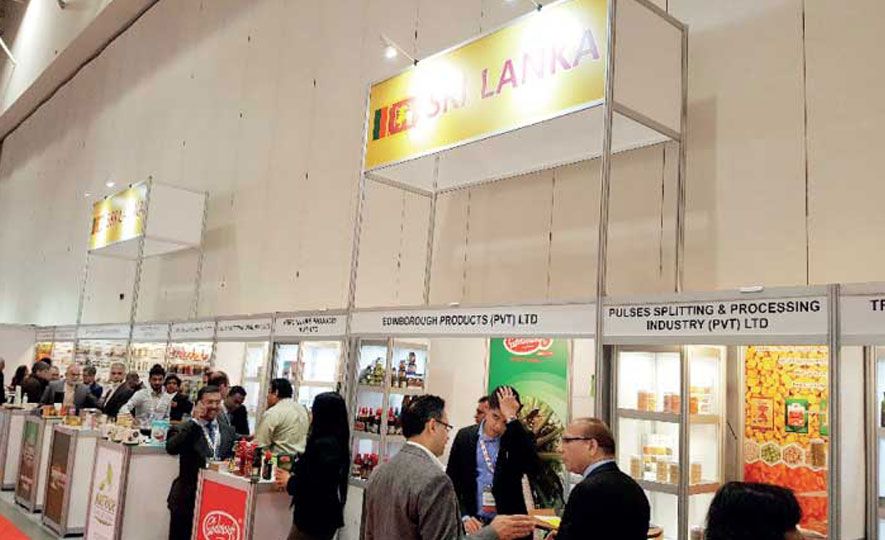 2017-06-12/ http://www.ft.lk/article/621429/EDB-promotes-Made-in-Sri-Lanka-at-SIAL-Canada
The Export Development Board (EDB) organised Sri Lanka's participation at the 'SIAL Canada 2017' from 2-4 May in Toronto Canada in collaboration with the Sri Lanka Consulate in Toronto and the Trade Facilitation Office (TFO) Canada.
10 Sri Lankan companies – Orient Lanka Confectionery Ltd., MA's Tropical Food Processing Ltd., Pulses Splitting & Processing Industry Ltd., Edinborough Products Ltd., Rathna Producers Cinnamon Exports Ltd., Hero Nature Products Ltd., Tradlanka Agricultural Enterprises Ltd., Lions Management Ltd., Rainforest Foods Ltd. and Sujan International Ltd. from the processed food and beverage sector participated in the Sri Lanka Pavilion. Coconut kernel products, spices, confectionery, vegetarian and healthy foods, red and white rice, value added grains, sauces and pickles and kitul syrup are some of the Sri Lankan products promoted at the event.
Approximately 160 potential trade inquiries were received and according to the evaluation done after the event it is expected to achieve orders up to a value of $ 3 million during the next 12 months.
In addition to the trade fair, participants have joined a two-day market orientation program including retail market study visit, awareness seminar and B2B meetings. This program was facilitated by TFO Canada in Toronto.
Sri Lanka Consulate General in Toronto in collaboration with the EDB coordinated and made logistic arrangements in Canada for the successful participation of Sri Lanka at SIAL Canada.
Orient Lanka Confectionery Ltd. Manager International Trade Affairs M.A.G. Jamil stated that, "SIAL Canada 2017 has been a good platform for us to enter into the North American market." Further Rain Forest Foods Ltd. CEO J. Edirimanna said SIAL means 'pure business'.
A similar program was organised by EDB in 2016 in Montreal and eight Sri Lankan companies participated.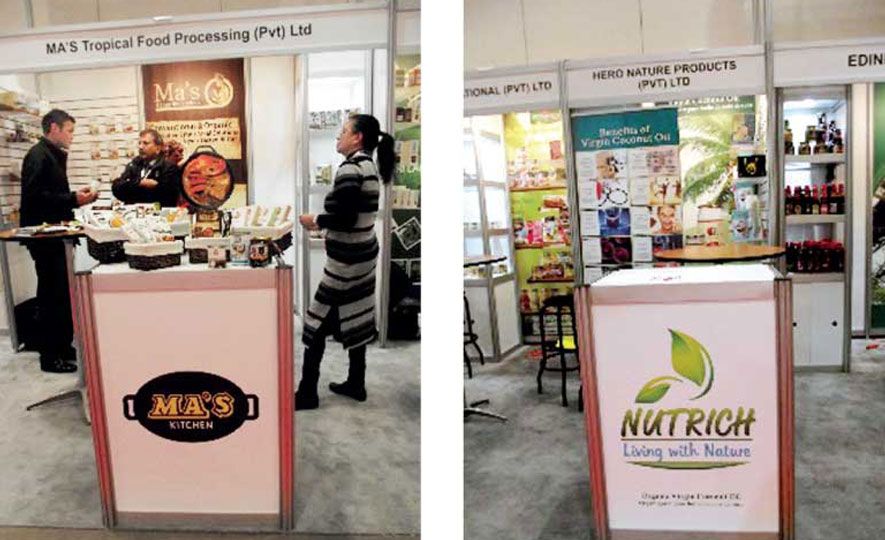 EDB has entered in to an agreement with TFO Canada for a four year program to develop Canadian Market Access and Capacity Building Services from 2014 to 2018 with the purpose of promoting trade and economic co-operation between Sri Lanka and Canada. Under this agreement EDB proposed to organise Sri Lanka's participation at above event with the TFO Canada, as part of the activities under 'Implementation of export development activities in Canada'.
Canada is a highly import oriented market and consumers are especially interested in ethnic, organic, healthy, high-end or exotic foods. Sri Lanka's total exports to Canada has increased continuously in the last five years valued from $ 143 million in 2012 to $ 179 million in 2016, 20% of total exports to Canada was processed foods and beverage sector. Coconut kernel products, edible fish, processed fruits and vegetables are some of the products with high demand from Sri Lanka to Canada.
Source at: www.dailyft.lk