EDB RENEWS PARTNERSHIP WITH PUM NETHERLANDS UNDER A LETTER OF UNDERSTANDING (LOU) TO ASSIST EXPORT ORIENTED SME ENTERPRISES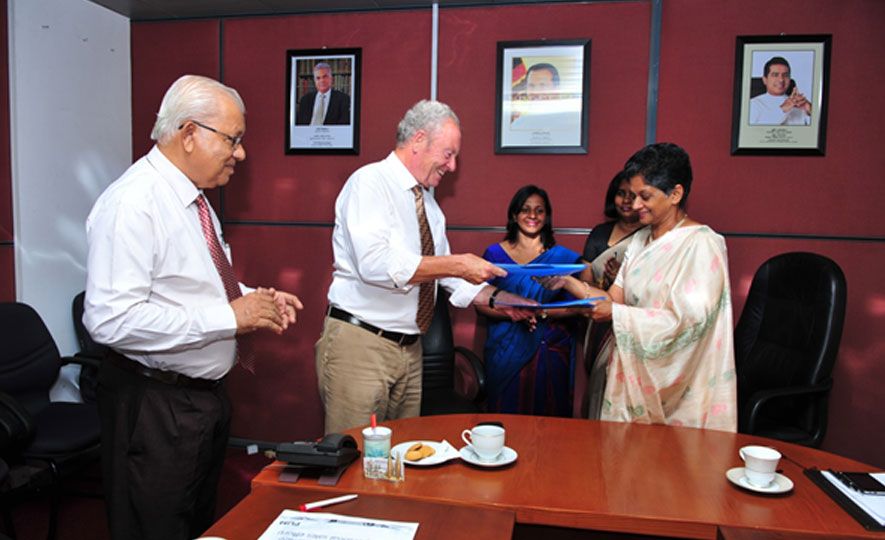 2017-09-08
The EDB entered into a Letter of Understanding (LoU) with the PUM Netherlands Senior Experts with a view to supporting particularly export oriented Small and Medium Enterprises (SMEs) by obtaining services of PUM experts from mainly Europe in the areas of technology transfer, process improvement, product development, capacity building and training needs.
PUM Netherlands Senior Experts, Head Quartered in The Netherlands is a non-profit organization which has been advising businesses in developing countries for almost 40 years. The renewed partnership of EDB and the PUM Netherlands will accrue many benefits to Sri Lankan SMEs. Mr. Cess Van Dijl, PUM Expert signed the LoU on behalf of the PUM Netherlands while Mrs. Indira Malwatte, Chairperson & Chief Executive of the Sri Lanka Export Development Board signed on behalf of the EDB.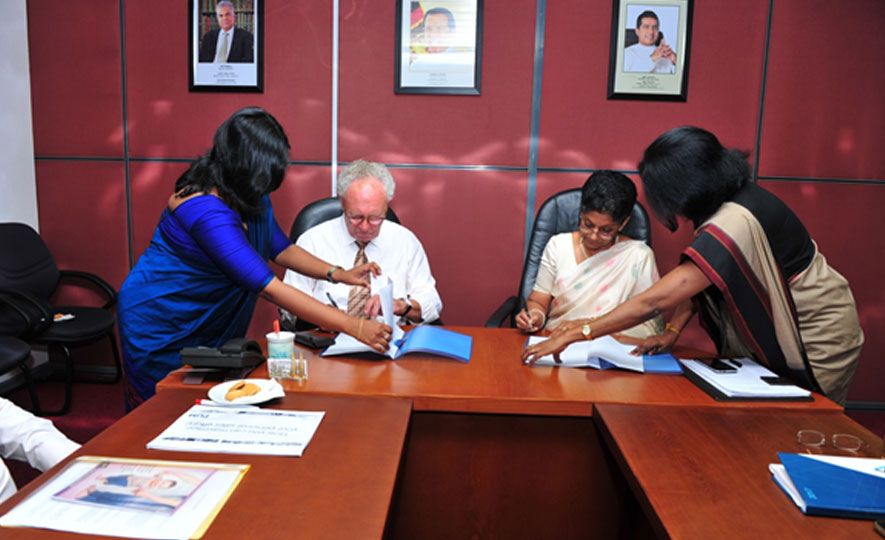 This facility will provide PUM assistance for the needs of the export industry at sectoral level and enterprise level to increase Sri Lanka's exports. EDB invites Product Associations, Exporters and Potential Exporters to send their proposals to the EDB enabling as their designated partner to channel those to PUM Netherlands to obtain suitable PUM Senior Experts.
PUM Netherlands has assisted many export oriented sectors and enterprises through the National Coordinator based in Colombo. One among the beneficiary sectors is the packaging industry in 2014 for 07 companies and in 2016 for 06 companies where experts of PUM Netherlands has immensely contributed for upgrading of the industry. Also, the services of an expert to the floriculture sector was provided through the EDB following which individual companies are being directly assisted by the expert. The unique feature under this scheme is that the government of Netherlands meets the expenses of travel of the expert while the Sri Lanka side has only to provide local accommodation and travel and that no expert fee is charged.