EDB says National Export Strategy ready for Cabinet approval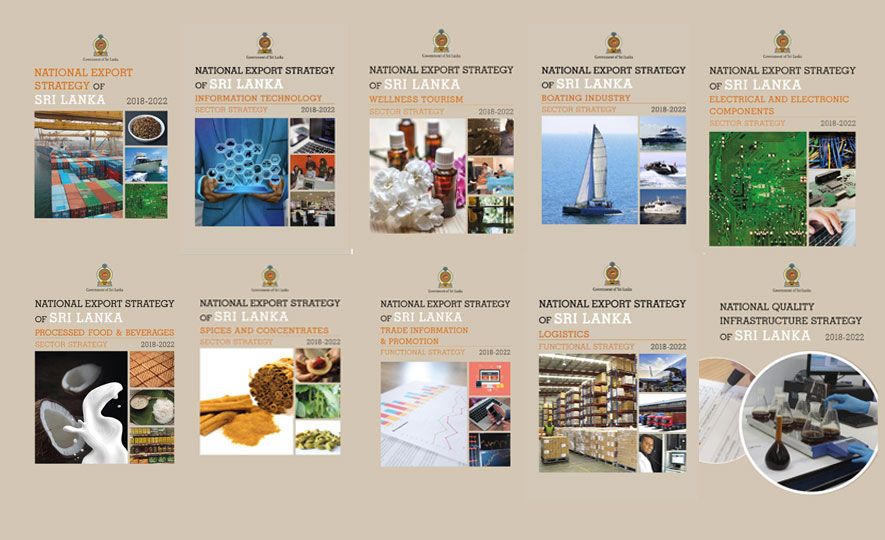 2018-06-19/ http://www.dailymirror.lk/article/EDB-says-National-Export-Strategy-ready-for-Cabinet-approval--151455.html
The Sri Lanka Export Development Board (EDB) yesterday said the National Export Strategy (NES) it has designed in collaboration with the export sector stakeholders is ready to be presented to the Cabinet of Ministers for approval.
More than 700 public and private sector stakeholders participated in designing and formulating the NES, the EDB said.
The state-run export promotion agency also said 70 public and private institutions identified to carry out the NES implementation have reviewed its operational plans and activities and confirmed their commitment to integrate these interventions in their respective work plans.
The NES provides a coherent roadmap to coordinate actions between multiple institutions and agencies across Sri Lanka.
In order to fast track implementation, many national institutions have already planned to implement the NES priorities rapidly.
As such, the budgetary allocations for many NES priorities were included in the 2018 national budget. Major reforms of export administrative processes, setting up of new tools and systems to ease trade, as well as stimulating export innovation and promotion are now ready to commence.
"The NES is a timely catalyst through which the export sector will be expanded. It supports the National Economic Council's objective of increasing export incomes and developing local industries.
The current wave of economic reforms combined with increasing regional trade opportunities, provide a unique window for Sri Lanka to modernize and start a new cycle of export growth," the EDB said in a statement.
"To seize this opportunity, Sri Lanka's NES proposes a clear-cut vision to drive the reforms needed for Sri Lanka to reach its true export potential," it added.
The NES-focused industries are IT-BPM, wellness tourism, spices and concentrates, boating industry, processed foods and beverages and electronic and electrical components.
The time frame for the implementation of the NES is 2018-2022 and it aims at increasing Sri Lanka's export revenue to US $ 28 billion by 2022.
Source at: www.dailymirror.lk