EDB signs MOU with Printcare Digital Solutions Pvt Ltd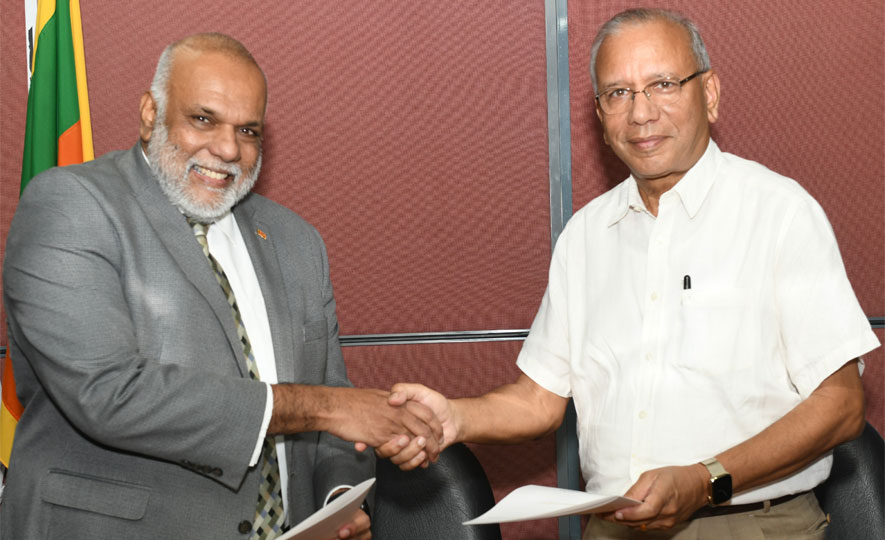 2023-02-06
The Sri Lanka Export Development Board (EDB), recently signed a Memorandum of Understanding (MOU) with Printcare Digital Solutions Pvt Ltd, one of Sri Lanka's leading printing and packaging solutions providers.
The partnership aims to facilitate the upliftment of exporters by introducing them the most cutting-edge printing and packaging techniques to improve the competitiveness of their products.
The objective of this project is to provide opportunities for exporters to explore printing and packaging capabilities and provide the background to gain a competitive advantage for their products by applying the latest technology and adopting the most suitable packaging methods for their products.
Chairman and Chief Executive of the EDB Mr. Suresh D. de Mel and Chairman of Printcare Digital Solutions (Private) Company Mr.K.R.Ravindran as well as several members of the National Packaging Center also participated at the event.