EDB and SIPPO organizes a Webinar Series on the Opportunities in the Swiss and European Markets for Sri Lanka's Exporters.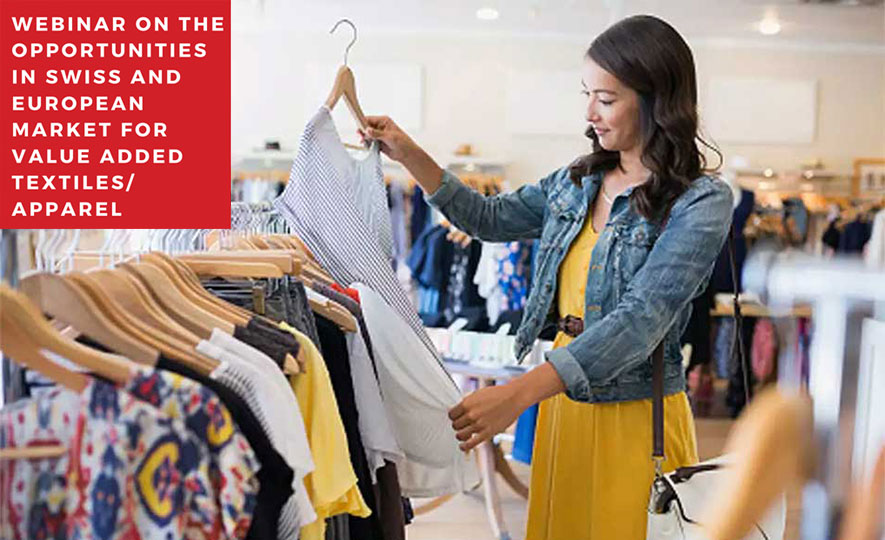 2023-07-06
Sri Lanka Export Development Board (EDB) in collaboration with the Swiss Import Promotion Programme (SIPPO) is organizing a webinar series on the opportunities available in the Swiss and European markets for Value Added Textiles, Fish & Seafood and Processed Food for the Sri Lanka's exporters/ potential exporters.
With the kind assistance of the Embassy of Switzerland in Sri Lanka EDB signed a memorandum of understanding (MOU) with the SIPPO which operates under the State Secretariat for Economic Affairs (SECO) of Switzerland on 22nd December 2022. Accordingly, SIPPO facilitated EDB under their Ad-hoc Support to Non – SIPPO countries which is known as programme component III within the framework of its economic development cooperation aiming to better integrate developing and emerging countries into world trade.
SIPPO funded Swiss Franc 100,000 to conduct 3 comprehensive market studies for the sectors of Value-added Textiles, Fish & Sea food and Processed Food in Switzerland and EU countries. Leveraging comprehensive Market Studies carried out by SIPPO, this webinar series will provide valuable insights on trade structure, distribution channels, consumption patterns, and growth opportunities, offering participants the chance to capitalize on the opportunities in each product sector.
The webinars on Value Added Textiles/ Apparel, Fish & Seafood and Processed Food are scheduled on 13th July 2023 at 01.00 p.m., 20th July 2023 at 02.00 p.m. and 10th August 2023 at 02.00 p.m. respectively. Mr. Giovanni Beatrice, Mr. John van Herwijnen and Mr. Kasper Kerver who serves as the sector experts of SIPPO will conduct the presentations.
Manufacturers/ producers, exporters, policymakers, and other industry stakeholders are strongly encouraged to register and actively participate in these online events. The registration link could be accessed from the EDB website www.srilankabusiness.com under "Announcements".
The objective of this programme is to equip participants with the knowledge and tools necessary to seize emerging opportunities and expand the Sri Lanka's market access to the European market which will enhance the market share for Sri Lanka's exports in the European region.
Currently Sri Lanka enjoys free market access to EU region for more than 6,000 tariff lines under EU GSP + Scheme.