EDB upheaval!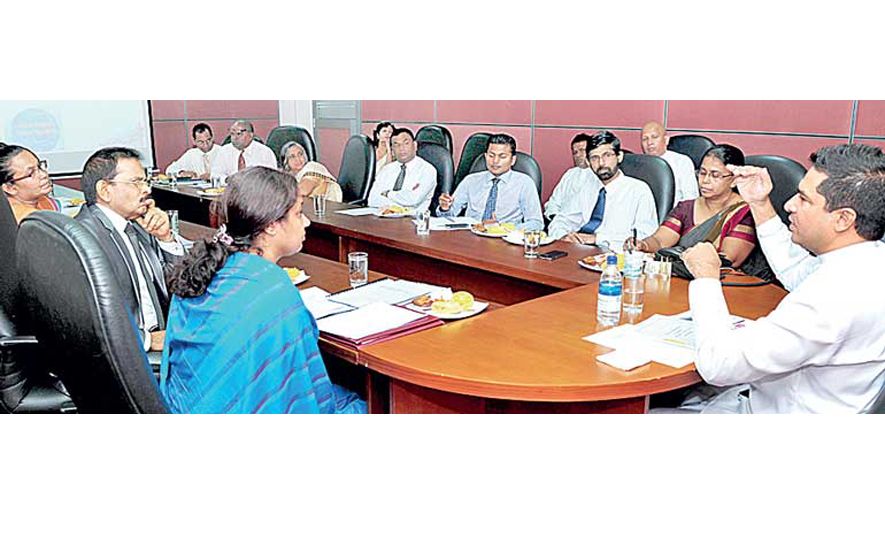 2015-10-23
Giving a sudden boost to Sri Lanka's national exports push, the country's apex export facilitator, the Export Development Board (EDB) has been directed to perform as a private sector entity henceforth to realise the country's export reforms.

This makes the EDB itself a top reform target and formulation of sub sector level export targets with greatly increased export value addition is now on the cards.

"The EDB should not behave like a laidback Government institution; it needs to adopt the approach of a private sector firm from now on. Let us start to be optimistic, rather than adopting a bureaucratically pessimistic outlook," said State Minister of Development Strategies and International Trade Sujeewa Senasinghe yesterday.

Senasinghe was addressing top officials of the EDB during his first official visit there yesterday. Joining him were officials from the Ministry of Development Strategies and International Trade including Secretary Chandanie Wijewardhana.

"The new Government of President Maithripala Sirisena and Prime Minister Ranil Wickremesinghe is keen to develop our economy through an aggressive investments and exports approach. None of us who are watching Lanka's exports – that is Prime Minister Ranil Wickremesinghe, our Minister Malik Samarawickreme or myself – have any private agendas or private profiting in this effort. We want to be really aggressive here," said Senasinghe.

He added: "Our exports to GDP ratio has declined and our share in world exports too declined. So it is time that we move faster in exports. The main element is to bring new technology to the exports sector since we are slow to adopt. We export a lot of raw materials but now need to increase exports value addition greatly – to 80%. Let us try to learn from countries like Singapore and Malaysia for these processes. Our starting point is by setting clear targets for each sub sector of exports. Then find ways to enhance value addition.

"Let us meet our committed exporters of all scales more frequently from now on – if possible even on a weekly basis to help them clear their issues as fast as possible. I also want to go right down to small-scale importers as they are very important. I think we should meet small- and large-scale exporters together so that interaction between various exporters too is facilitated."

Sri Lanka's exports to GDP ratio which stood at around 32% a few years back, has now declined to 15% (by 2014) and the country's share in world exports too declined in parallel – from 0.08% to 0.05%.