Exclusive Myanmar gem zone for Sri Lanka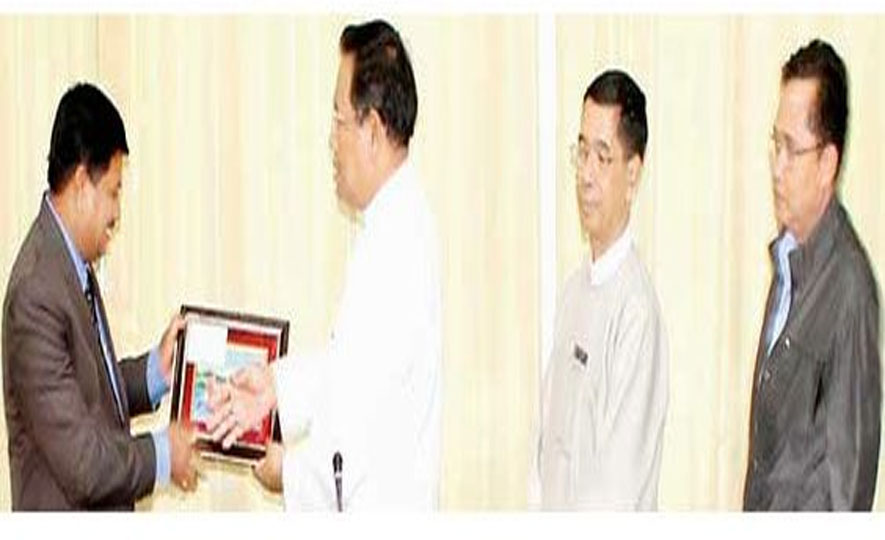 2014-03-17
Sri Lanka's gem mining industry is set to turn a new chapter as Myanmar has invited the country for unprecedented cooperation efforts across many sectors. "I am pleased to say that the follow-up delegation as a result of President Mahinda Rajapaksa's visit to BIMSTEC in Myanmar has reaped great success. I am quite confident that, with this initiative, we could establish new industries both local and foreign, to enable us to generate huge employment opportunities locally and overseas, in addition to development of exports of Sri Lanka," revealed Deputy Minister of Industry and Commerce Lakshman Wasantha Perera.
Deputy Minister Perera was speaking in the aftermath of his ministerial meetings with members of the Myanmar Cabinet in Myanmar. Deputy Minister of Industry and Commerce Lakshman Wasantha Perera led the 15 member strong Sri Lankan delegation to the Myanmar Construction Summit held in the country's capital city Naypyidaw.
Deputy Minister Perera's delegation was organised by the Export Development Board, and consisted of EDB Chairman and CEO Bandula Egodage and representatives from 12 leading Sri Lankan construction firms as well as EDB officials, accompanied by Sri Lanka's Ambassador to Myanmar H.R. Piyasiri.
Deputy Minister Perera's delegation is a follow up to the recent visit of President Mahinda Rajapaksa to the BIMSTEC summit in Myanmar. During his visit, Deputy Minister Perera called on Union Minister of Mines Dr. Myint Aung, Union Minister of Construction U. Kyaw Lwin and Union Minister of Commerce U.Win Myint.
During Deputy Minister Perera's meeting with Minister Dr. Myint Aung, held on 10 March, the usage of high technology for gem mining was the key highlight, but also focused on the possibilities of having a dedicated Sri Lankan gem mining zone in Myanmar with the added potential of ample employment opportunities for Lankans. This development is in spite of foreign gem mining being still not allowed in Myanmar.
In order to improve the efficiency and value addition to the total industry, usage possibilities of latest gems identification technology (CNC) by both countries was also discussed. Possibilities of importing rough stones and re-exporting with high value added (cutting/polishing) finished products was yet another topic that received the attention of both parties.
Sri Lanka's offer of green housing technology was the key topic at Deputy Minister Perera's meeting with U. Kyaw Lwin (Union Minister of Construction of Myanmar) on 10 March. Sri Lanka has offered low cost, environment friendly, green housing construction technology to Myanmar. Realising that construction plays a vital role in the development, both parties agreed for a follow up session in the due course.
During Deputy Minister Perera's meeting with U. Win Myint (Union Minister of Commerce of Myanmar), technology upgrading in the processing of gram, pepper and agricultural products took place. Production of biogas from food waste and paddy husk was also tabled during the session.
The Government of Myanmar principally agreed to obtain proposed Sri Lankan high technology for Myanmar industries –including gem mining, low cost construction of housing and buildings, and agricultural process engineering.
Export Development Board, along with the Ministry of Industry and Commerce, will submit project proposals to the Government of Myanmar, in consultation with Ministries/Agencies of Environment, Gem and Jewellery authority, Housing and Construction, and Department of Agriculture, in the near future.