Expo 2020 Dubai postponed by a year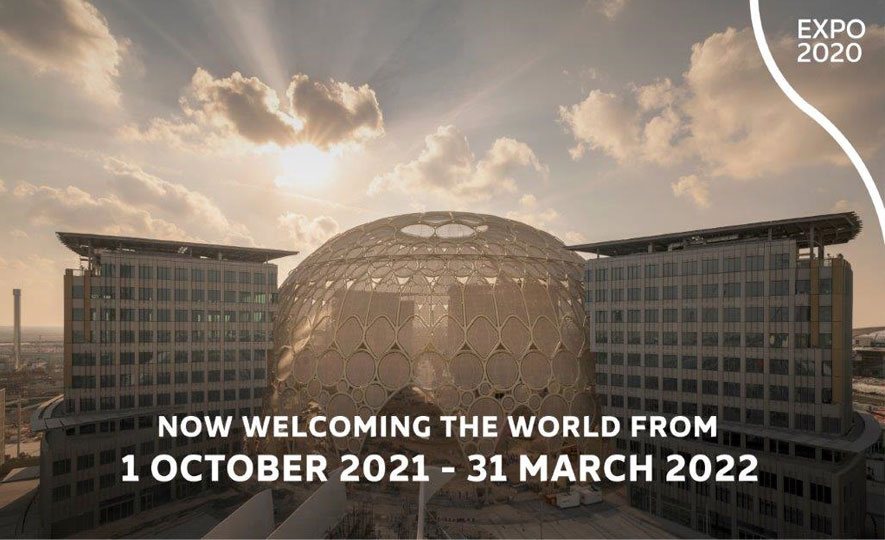 2020-06-09
Expo 2020 Dubai is gearing up to help shape a post-pandemic world and create a better future for all after a two-thirds majority of Bureau International des Expositions (BIE) Member States voted in favour of postponing the next World Expo by one year. This global mega event will now run from 1 October 2021 to 31 March 2022.
As the number of COVID-19 cases in the UAE began to rise and global travel ground to a halt, the Expo organizers on the ground in Dubai, along with UAE government officials, proposed a postponement to the BIE, the governing body of World Expo.
The Sri Lanka Export Development Board, as the Responsible National Authority (RNA)for organizing Sri Lanka's participation at Expo 2020 Dubai,under the guidance of the Ministry of Industrial Export & Investment Promotion and in consultation with the relevant stakeholder government and private sector institutions, has decided to vote in favour of the postponement considering the adverse effects of the COVID 19 pandemic, locally as well as globally.
Expo 2020 remains steadfast in its aim of delivering a World Expo that is true to its founding purpose: to provide a global platform to address shared challenges and seek solutions in the spirit of international cooperation and global solidarity. Expo 2020 was expected to attract 25 million guests from around the world and 192 nations participating in the event. The postponement of the event allows all participants to safely navigate the impact of COVID-19, and allows the World Expo to focus on a collective desire for new thinking to identify solutions to some of the greatest challenges of our time.Hence, with the new arrangements, Sri Lanka is anticipating to participate in the event with novel strategies to overcome the adverse effects of Covid-19 pandemic to the country, promote the country's tourism, exports and investments while enhancing the country's brand value and image globally.