Export Development Board (EDB) held the 12th Exporters' Forum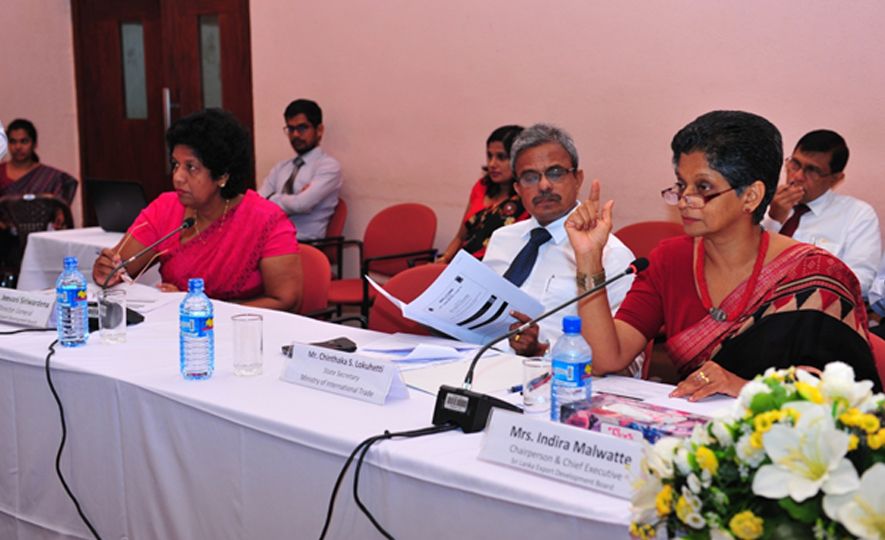 2017-11-22
The Ministry of Development Strategies and International Trade in collaboration with the Export Development Board (EDB) organized the 12th Exporters Forum at the EDB Auditorium on 21th November 2017.
The session provided a platform for the exporters representing a cross-section of industries to interact with relevant Government institutions and seek responses to their trade issues.
Representatives from the government institution and the private sector were present at the forum and the 22 issues were taken up and discussed given by Mr.Chinthaka S Lokuhetti Secretary to the International Trade Ministry, and Ms. Indira Malwatte, Chairperson & Chief Executive of the Sri Lanka Export Development Board. Next exporters Forum will be held in two months.