Export Development Board organized a Tech Pavilion for INFOTEL - 2018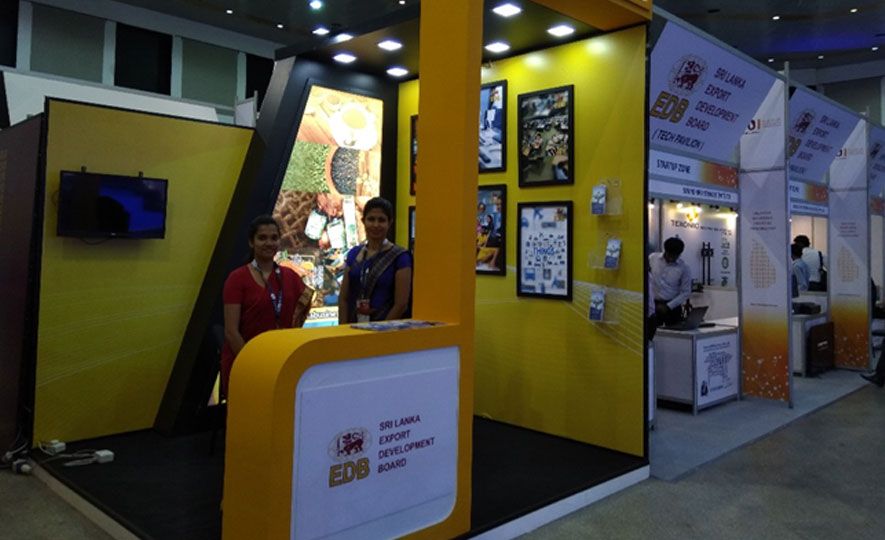 2018-11-05
INFOTEL 2018, the biggest and most prestigious Information and Communication Technology (ICT) exhibition in Sri Lanka and the whole of South Asia organized by FITIS (Federation of Information Technology Industry Sri Lanka), was held from 02nd to 04th November, at the Bandaranaike Memorial International Conference Hall (BMICH) in Colombo for the 17th consecutive year. INFOTEL 2018, themed "Towards a Digital Economy", is aligned with the national priorities of enhancing the digital infrastructure of the country for facilitating a digitally empowered ecosystem while improving the Citizens' engagement in a digital society. Throughout the three days, thousands of local and foreign visitors were taken part in the exhibition.
The Export Development Board organized a Tech Pavilion for the 03rd consecutive year at this exhibition in order to give a better opportunity for ICT companies & startups to promote their services/technologies and to meet both local and foreign clients. The companies who exhibited at the exhibition confirmed that they were able to gain exposure in the trending ICT/BPM industry and that experience can be leveraged to develop their business models.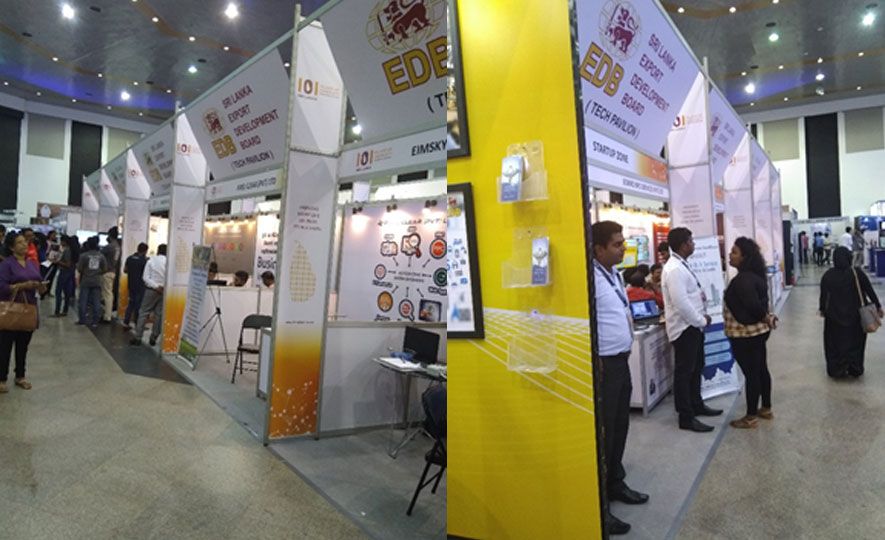 Accordingly, 07 ICT companies namely, Web Lankan.com (Pvt) Ltd, Eimsky Business Solutions (Pvt) Ltd., Pixel Clear (Pvt) Ltd., Resoflex IT Solutions (Pvt) Ltd., Fida Global (Pvt) Ltd., Easy Booking (Pvt) Ltd., Texonic Information Systems (Pvt) Ltd. and 04 ICT start-up companies namely, CipherLabz (Pvt) Ltd., Nanosoft Global (Pvt) Ltd., Somro BPO Services (Pvt) Ltd., Miracle Network & Solutions (Pvt) Ltd. participated in the EDB tech pavilion. It was a great pitch to showcase their technologies to a wide audience and the outcome was highly satisfied. The exhibitors were able to meet potential companies for joint venture opportunities, to generate more local and foreign leads, as well as to do brand awareness & product marketing. Also they explored the new technology of the ICT sector and gained market intelligence on the cutting edge strategies used by their competitors to be a part of the Global Value Chain.
Moreover, according to the INFOTEL exhibition organizer FITIS, it was confirmed that the exhibition was visited by over 30,000 visitors, over 10 million reached via mass media and over 2 million reached via social media and there were almost 100,000 reactions on social media. The march towards a digital economy, which is the primary goal of the exhibition, was seen quite well.