Export promotion efforts doubled by EDB in 2019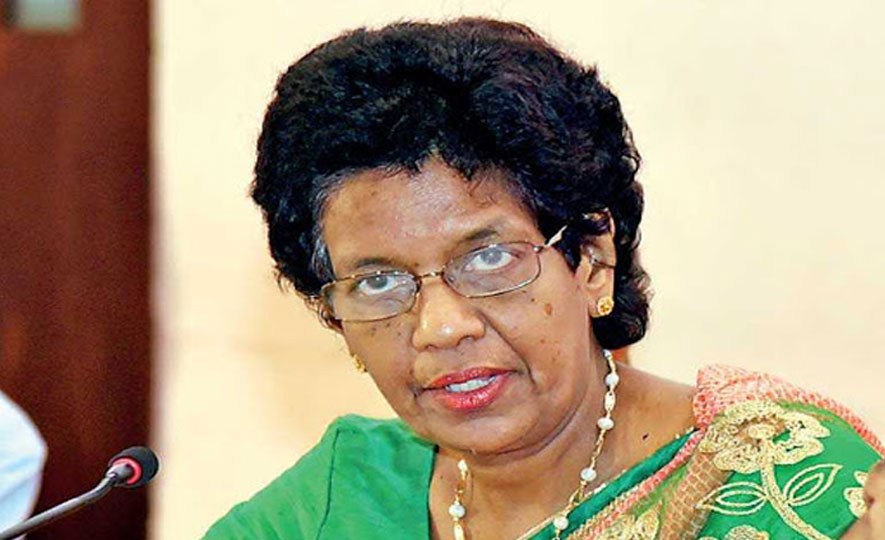 2020-02-13
Number of overseas trade missions undertaken increased to 30 from 15 in 2018
Over 250 companies assisted by EDB in 2019 up by 50% from 171 in previous year
Sri Lanka doubled its export promotion efforts last year in comparison to 2018, enabling the private sector, especially the small and medium segment, to succeed amidst growing competition and other challenges.
The Export Development Board in 2019 undertook 30 trade promotion programs including participation in top global trade and industry specific fair overseas up from 15 in the previous year.
"The number of companies assisted too grew by 50% to 258 from 171 in 2018," EDB Director General Jeevani Siriwardena told Daily FT.
She said EDB spent a higher budget of Rs. 20 million in helping SMEs last year as well.
Sri Lanka ended 2019 with a merchandise export performance of $ 11.9 billion, up 0.13% from 2018. Services exports improved by 5% to $ 4.2 billion. Sri Lanka's total merchandise and service exports amounted to $ 16.14 billion up by 1.44% from 2018. The overall performance reflects an achievement of 87% of the original target set for 230219.
For 2020 the EDB has set a target of $18.5 billion, up from 15% last year. This comprises $ 13.5 billion in merchandise exports, up by 13.4% and $ 5 billion for services exports, up by 18.2% from 2019.
Siriwardena said most of the trade events offered a platform for each company to explore new business opportunities, gather information, and strengthen the existing business contacts.
These exhibitions created a platform for discussion and exchange of knowledge between the participants, professionals of the industry and trade associations, she added. These initiatives also provided the opportunity to showcase the country's strength in the areas of trade, investment, travel and tourism to the world.
"Through these events Sri Lankan companies received considerable potential inquiries which are under negotiation and some of the orders received already executed. Some of the companies got the opportunity to establish joint ventures with Sri Lankan counterparts," she added.
Among the major trade missions organised by the EDB was to the 'Seafood Expo Global 2019' in Brussels, Belgium provided a competitive platform for the Sri Lankan seafood exporters to showcase their products and find new business.
Participants of Sri Lankan companies were able to find new buyers and secure nearly $ 345,000 worth of confirmed orders from countries such as France, Italy, Spain, Japan, Russia, Portugal, USA, Belgium, Poland, Australia, Ukraine and Germany, while some more orders are under negotiation.
"The exhibition enabled to strengthen their existing business relationships and find new opportunities in the EU market as well as in other international markets," she added.
Siriwardena said the trade exhibitions which were focused on technology sectors created the opportunity for Sri Lankan companies to expand their business and establish the business networks.
The GITEX Technology Week 2019 in Dubai made a great opportunity to strengthen their footprint in MENA region, she added.
Japan IT Week is also one of the world's leading ICT/BPM focused exhibitions and provides a myriad of opportunities for professionals, vendors, service providers and customers to meet exhibitors from across the world and develop profitable business relationships.
Through the participation of Japan IT Week 2019, few companies are expecting to sign joint ventures with leading Japanese firms in the ICT/BPM sector in the near future.
The electrical and electronic (E&E) components sector is an up-and-coming sector for Sri Lanka, with the potential to stimulate innovation, research and development and investment in the country.
Focusing the E&E sector, the EDB organised a Sri Lanka pavilion at 'Productronica 2019' in Germany.
The main aim of this program, according to Siriwardena, was to create business linkages through B2B meetings, to enhance business relations with new contacts as well as the existing contacts, explore new trends in technology and innovations in Electronic Manufacturing sector, and to explore the strategies of electronics and electrical companies used for entering to Global Value Chains (GVCs) for Sri Lankan Electronic and Electrical sector companies.
The 'Anuga' Fair, held bi-annually in Germany, is a leading international food exhibition in Europe which offers an extensive range of food and beverages products from food ingredients to ready to eat dishes.
Numerous buyers with decision-making authority from the Food Trade and Food Service sectors have visited the fair. Among them were the top 10 grocers in the world and the top 12 grocers from Germany.
The companies that participated at the Anuga Fair have received confirmed orders worth of $ 575,000 and more than 1,200 business inquiries.
Siriwardena said to coincide with the launch of 'Ceylon Spice' brand at Anuga Fair, culinary demonstrations were conducted in the Sri Lanka pavilion during the exhibition period to promote the unique characteristics of Ceylon Spices such as aroma, flavour and taste.
"The buyers and other visitors to the Sri Lanka Pavilion who tasted the various food preparations highly commended on the fabulous and unique taste of Sri Lankan spices and food ingredients," she noted.
The EDB also organised Sri Lanka's participation at 'Gulfood' with the participation of 26 Sri Lankan export companies and four SME companies identified as potential exporters under the 2000 Exporter Program to promote a range of Food and Beverage products sector.
Participants were able to identify new market such as Turkmenistan, Senegal, Florida USA, Angola, Tajikistan, Ivory Coast, Saudi Arabia, Mongolia, Pakistan, Taiwan, Afghanistan and Kyraystan.
"They were able to gain knowledge on branding, product development and customer relationship. Participant received the confirmed orders worth $3.06 million and $1.4 million worth of orders are under negotiation," the EDB Director General revealed.
The Sri Lanka pavilion at the 'China International Import Expo' was organised with the participation of 14 companies.
Siriwardena said a big footprint was placed in the massive Chinese food market by the Tradlanka Holdings and Ceylon Plantation & Estate Group Ltd. by signing an agreement worth of $7.5 million to export a traditional variety of red rice to the Nigbo area in China.
Another contract worth $ 200,000 was signed between a Chinese importer and a Sri Lanka tea company named World Mart Ceylon. "The majority of companies that exhibited at this event have met their objectives and had opportunity to establish strategic business collaboration," EDB Director General Siriwardena added.
Source at: DailyFT