Exporters hail Govt.'s commitment to bolster trade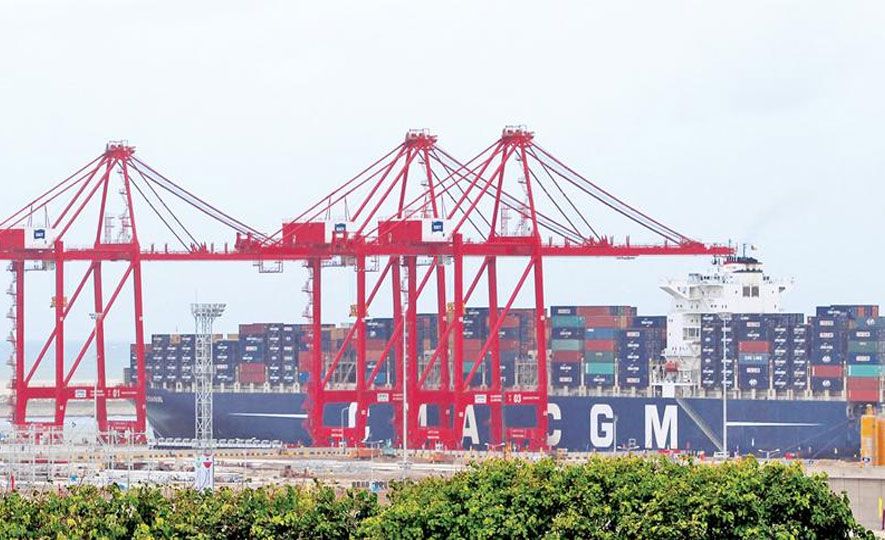 2019-01-07
Say close public and private sector relationship enabled to implement key strategies in 2018
Emphasise importance in grooming new entrepreneurs and exporters
Call on Govt. to consider further relaxation of export earning repatriation time from the current 180 days
Insist greater cooperation, assistance to exporters from Sri Lankan trade missions overseas
NCE and EASL extend fullest support to all ongoing and upcoming initiatives of EDB
Exporters last week hailed the Government's commitment towards encouraging new champions to international trade and facilitation to ensure Sri Lanka reaches its targets by end of this year whilst urging immediate action over some of the concerns.
Addressing the Media Networking Session organised by the Export Development Board (EDB), the National Chamber of Exporters (NCE) Secretary General and CEO Shiham Marikar pointed out that the close relationship built between the Government and the private sector enabled the facilitators to launch and implement key strategies in 2018.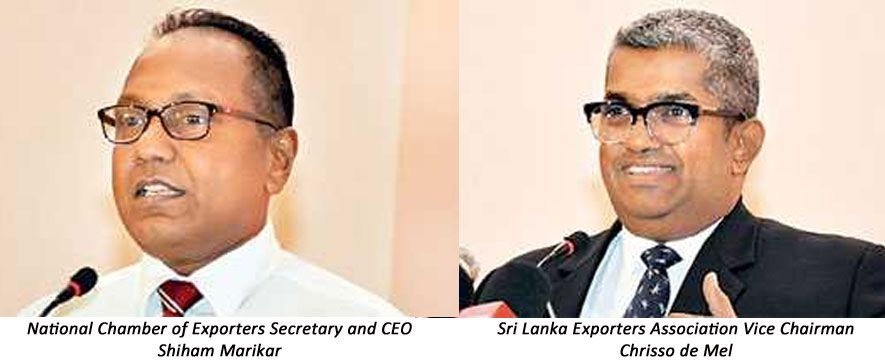 Last year Sri Lanka's merchandise and service exports were estimated to have hit an all-time high of $ 17 billion, up 15% from a year earlier prompting the Government to be confident of achieving the $ 20 billion milestone this year.
Stating it was important to diversify country's export basket and markets, Marikar noted that much emphasis is crucial in grooming new entrepreneurs and exporters.
"When we go for events we see the same exporters; there are no newcomers. With the 2,000 exporters' program we would like to work closely with the EDB in that regard as we do have the experience with the NCE's potential exporters' program," he pointed out.
He also called on the Government to consider further relaxing of the export earning repatriation regulation, noting that many exporters are grappling with many challenges.
"Some of our members that have European buyers for over 10 years are given long credit facilities and Sri Lankan exporters find it difficult in dealing with the prices and competition. Therefore, credit is something they offer to them and an extension in this regard would be helpful. We hope to hear something from the Minister soon," he added.
In addition, he highlighted that the NCE would like to be kept informed on the initiatives taken by the Government on GSP+ particularly on the game plan to mitigate possible negative impacts on Brexit, pointing out that majority of Sri Lanka's exports to the EU go through the United Kingdom.
Marikar also insisted on greater cooperation and assistance to exporters from Sri Lankan trade missions overseas as it has been brought to the NCE's notice that exporters are facing number of issues, including delays acquiring necessary information.
The Exporters Association of Sri Lanka (EASL) Vice Chairman Chrisso de Mel urged the exporting community to continuously improve quality and consistency of the products to build trust and dependability on their brands.
"Change through innovation and competitiveness. Sri Lanka can be trend-setters," he added.
De Mel also noted that launching of National Export Strategy (NES), Trade Information Portal (TSP) last year were all very supportive for exports and for international trade overall.
Both NCE and EASL extended their fullest cooperation to all initiatives the EDB has undertaken and is in the pipeline for 2019 and beyond.
Source at: Daily FT