Exporters praise cinnamon licensing, see good times ahead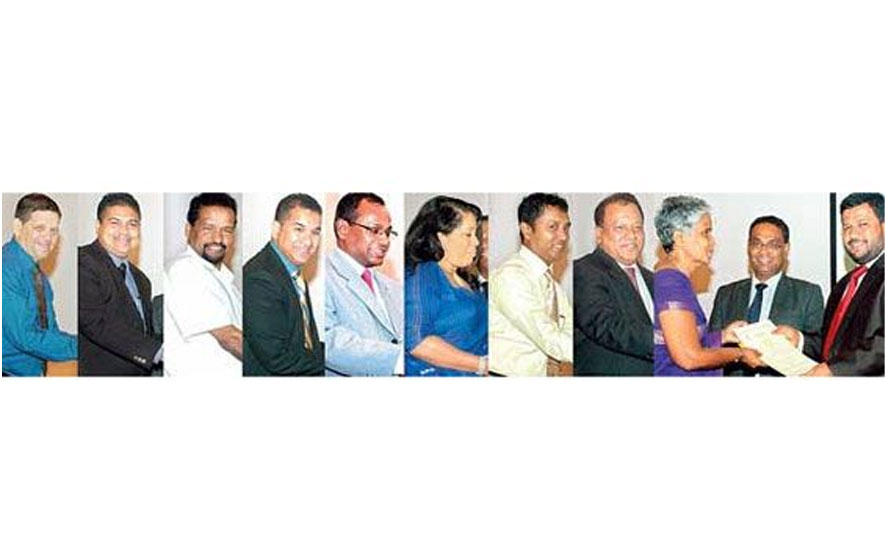 2014-04-09
Just a day after unveiling cinnamon logo licenses, Sri Lanka's exporters heaped praise on the Government and the Export Development Board for the latest national initiative towards their sector on 8 April. "We are proud to have won this Pure Ceylon Cinnamon logo. To the global markets, this symbol shows where true cinnamon originates from. The EDB has really come out with it!" said an upbeat Priyadarshani Halpe, General Manager, G.P. de Silva & Sons International Ltd.
Halpe, one among many exporters who expressed similar sentiments, was speaking about the 'Inaugural issuance of Pure Ceylon Cinnamon brand licenses to Lankan exporters' event held at EDB Auditorium, Colombo on 7 April.
'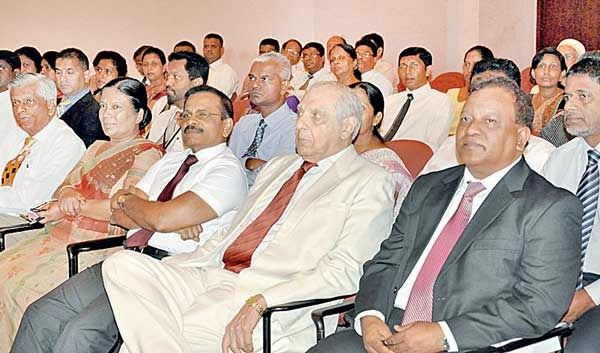 During the event, Sri Lanka's first batch of exporters successfully gained their licences to officially flavour the world with Sri Lanka's second global brand. It is another important industry support initiative in the tradition of Export Development Board for Lankan exporters. Nine Sri Lankan cinnamon export firms qualifying to export cinnamon using the 'Pure Ceylon Cinnamon' brand license with logo were awarded such license certificates by Minister of Industry and Commerce Rishad Bathiudeen at the event.
The qualifying exporters in this first batch being A Baur & Co Ltd., Casa Canela Ltd., Dtriangle Ltd., Food & Nature Ltd., G.P. De Silva & Sons International Ltd, Intercom Ltd., International Commodity Traders Ltd., Mohksha Ltd., and Rathna Producers Cinnamon Exports Ltd.
At the event, Minister Bathiudeen announced that the Government is aiming at $ 1 billion spice and cinnamon exports by 2020.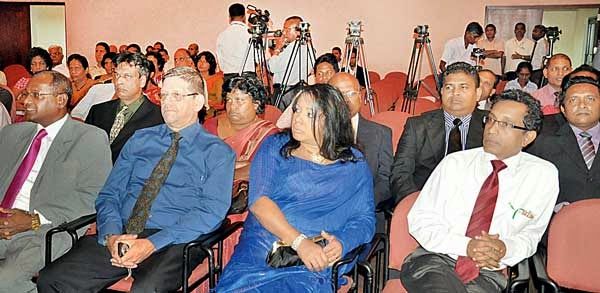 "Annually, Sri Lanka produces more than 15,000 metric tons of true cinnamon. We are pleased to note of the continuous increase in our cinnamon exports by 150 committed Lankan exporters. In 2013, our cinnamon exports stood at $ 132 million increasing from $ 130 million in 2012. The 2013 value is in fact a 78% increase from 2009 export value that stood $ 74 million. For the fifth year, Mexico became the topmost buyer of Ceylon Cinnamon, with $ 61 million of orders in 2013. The United States, Peru, and Colombia were the other top cinnamon buyers. I am pleased to note that among them, Peru's Ceylon Cinnamon orders increased by a strong 32% in 2013. In the same year, cinnamon orders from Bolivia increased by 28%. Today, nine Sri Lankan cinnamon export firms are empowered by this initiative. Together, these nine firms claim more than 25% of our annual cinnamon export values. I am pleased to observe that to select these firms, the EDB has followed a stringent evaluation process," Minister Bathiudeen said.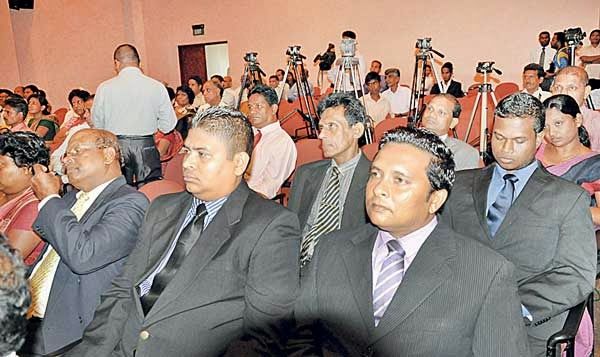 "We at G.P. De Silva applied for the licence to be used in our value added cinnamon exports. Increasingly, global markets are looking for such certifications. For example, we cannot send cinnamon to Germany without this, specially the cinnamon bails. The Pure Ceylon Cinnamon logo display is also very useful when it comes to selling cinnamon gift packs etc to tourists in Sri Lanka. To the international buyer, this Pure Ceylon Cinnamon logo display is what differentiates true cinnamon from cassia. Therefore it's very important for the exporter," added G.P. De Silva & Sons International Ltd. General Manager Halpe.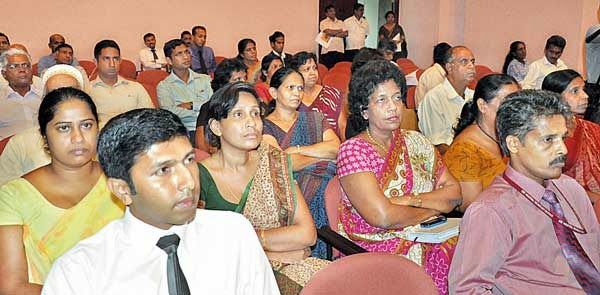 G.P. De Silva & Sons International Ltd. is the topmost cinnamon exporter of Sri Lanka, so far winning 11 national export awards and staking more than 25% of annual cinnamon exports from Sri Lanka.
Another winner, who wished to remain anonymous, said: "At last, we have what we need to show the global marketplace. This is good for our future exports."