Exports surge by 6.2% in 2013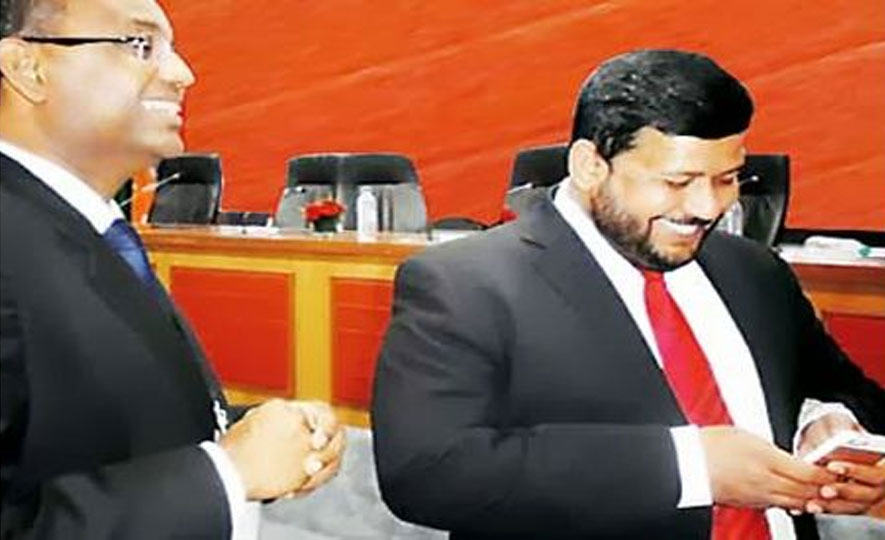 2014-01-23
Sri Lanka's exports, which suffered a YoY decline of 7% in 2012, returned with a bang in 2013 posting a 6.2% surge. "I and EDB thank our exporters for their commitment for this strong performance" a Ministry of Industry and Commerce press release quoted Minister of Industry and Commerce Rishad Bathiudeen as saying.
The release adds: 'Minister Bathiudeen was acknowledging the latest provisional annual export performance numbers briefed to him by his officials on January 22 in Colombo.
'According to the latest provisional figures by the EDB, 2013 cumulative exports earnings stood at $ 10379.94 Mn, growing by 6.2% from 2012's annual export revenues of $ 9773.63 Mn.
'High performing export 'drivers' were agriculture products, apparels, 'other export crops', and even industrial products, thereby contributing to the turnaround.
'Surging along were the tea and fisheries products sectors.
'On a YoY basis from '12 to '13, agriculture products grew by 10.3% to $ 2479.94 Mn, apparels by 13.31% to $4492.20 Mn, other export crops up by 42.9% to $ 521.43 Mn, and industrial products rose by 4.91% to $ 7618.20 Mn.
'Tea surged YoY by 9.22% to $1526.75 Mn and fisheries products rose by 19.14% to $ 244.43 Mn.
'While rubber, unclassified products, petroleum, gems and jewellery showed a slight decline, manufacturing and coconuts showed very minute percentages of decline while largely staying stable.