Over 10,000 buyers expected at Facets 2015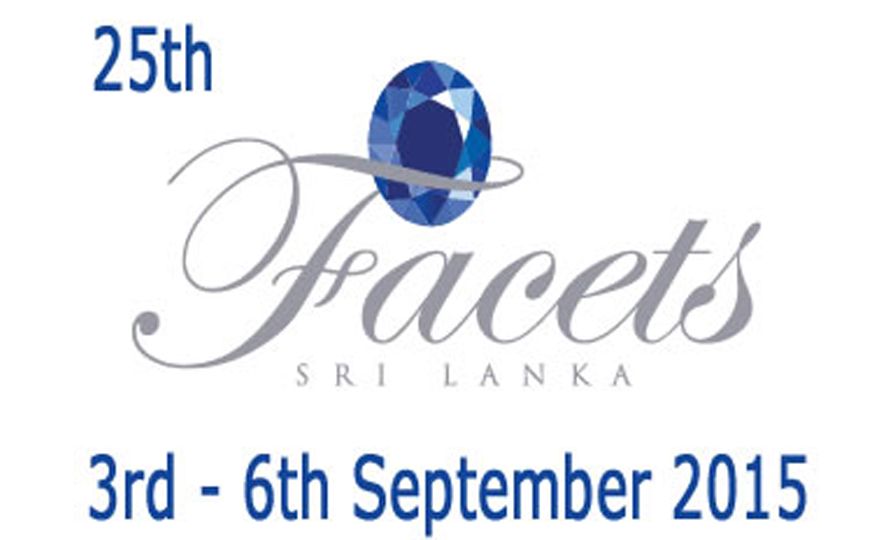 2015-07-09
Sri Lanka's largest gem and jewellery Facets 2015 will pave the way for local gem and jewellery dealers to showcase their products for international markets.
This will also enable small players in the industry to enter into the international arena. "We are expecting over a 10,000 participants this year throughout the four days of the exhibition. A large number of buyers from China have confirmed whilst over 100 international buyer delegation are expected to attend the show from several countries, Chairman Facets Sri Lanka Juzar Adamaly to the media conference held at Cinnamon Grand hotel. The event will be hosted by the National Gem and Jewellery Authority (NGJA) and the SME pavilion from the Sri Lanka Export Development Board (EDB)
He said that Facets is also marking a milestone this year when it commemorates the 25th Silver Jubilee anniversary of the show, which will be held at BMICH from September 3 to 6.
NGJA Director General M.P.N.M Wickramasinghe said Sri Lanka is targeting to export US $ one billion export revenue by 2016, which also provides free gem testing and assaying facilities at the event.
USA is the largest gem stone buyer of Sri Lankan gemstones. This event will expected see attendance from China, India, Dubai, Singapore, Thailand, Hong Kong USA, Russia, Norway and Germany. Therefore, with the growth of the industry Sri Lanka will be able to reach US $ one billion market in 2016, he said.
EDB Chairman Bandula Egodage said over 50 small and medium enterprises are also tipped to take part in Facets Sri Lanka 2015, which not only provides ample opportunity for local businesses to showcase their capabilities to participating delegations and buyers from around the world.
It also creates strong networking, knowledge sharing and skill enhancing opportunities for the SME sector entities as well.
He also said that local manufacturers will be able to acquire knowledge on technology, process, best practices and importance of maintaining industry quality standards rights throughout the event.
Foreign Promotions Chairman Armil Sammoon said in a bid to increase its international profile,producers and wholesalers' from the other gemstone producing countries in Thailand, China, Hong Kong, UAE, Russia and Indian exhibit their gemstones at the show along with a sizable number of local exhibitors.
He also said that extensive promotions are being carried out in Hong Kong and various cities in China and USA in order to attract exclusive buyers to the show.