FACETS International Gem and Jewellery Show in September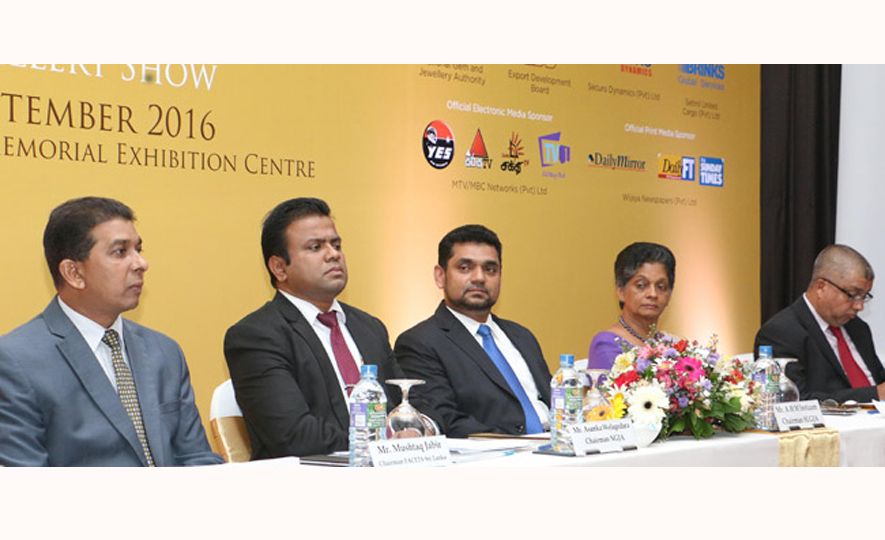 2016-08-03
The Sri Lanka Gem and Jewellery Association announced the approach of the 26th edition of 'FACETS' Sri Lanka's foremost annual International Gem and Jewelry Show.

Established in 1991 with the patronage of the state and private sectors, the show has become the pinnacle event in the industry calendar. To be held at the BMICH from September 1-4.

FACETS will be held under the patronage of President Maithripala Sirisena who will grace the event.

'FACETS' Sri Lanka is an impressive showcase of Sri Lanka's topmost resource. The objective of the exhibition is to strengthen and promote developments in the industry with special focus on its primary resource, Ceylon Sapphires as well as to boost the sale of gemstones and Jewellery products to overseas markets, thereby attracting more international buyers to Sri Lanka and facilitating a level playing field among the different segments of the local Gem and Jewelry industry.

Forty exhibitors will be accommodated at the new wing of this show and will have the opportunity of showcasing their products in an area that has been designed with the aesthetics, new trends and objective of drawing in more crowds.

Another unique feature of this year's event would be the Premier Jewellery Pavilion, which will display meticulously crafted fine collections of jewellery from six of the leading local jewellery houses. The main goal of the Premier Jewellery Pavilion is the targeting of premium high-profile local and international clientele.

The show also features specialized exhibits by gem dealers, lapidarists, exporters, wholesalers, manufacturers, and retailers as well as machinery, equipment, tools, laboratory and certification services and educational and training services.

The exhibition is organized by the Sri Lanka Gem and Jewellery Association (SLGJA) the apex private sector organization representing the interests of all industry jointly with the government's National Gem and Jewellery Authority (NGJA) and the Sri Lanka Export Development Board (EDB).