Over 150 exhibitors at Facets 2015 today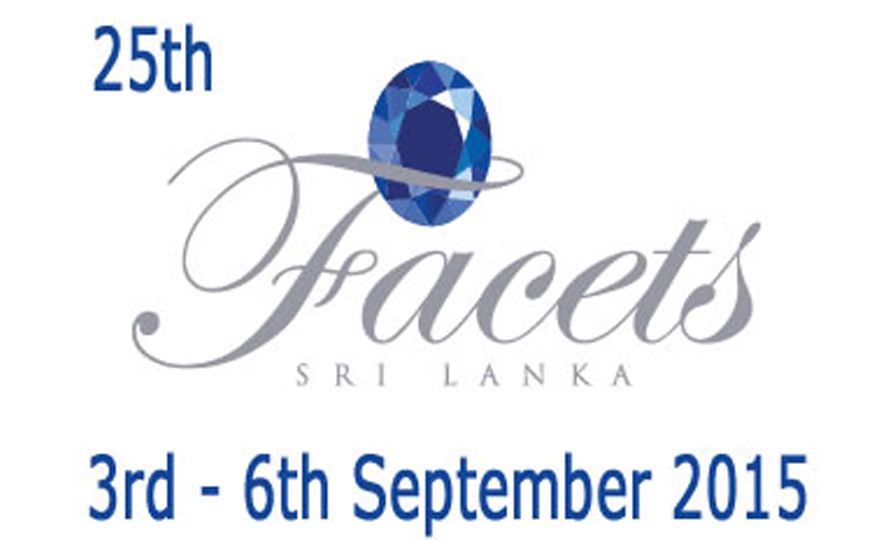 2015-09-03
FACETS Sri Lanka 2015, the annual international gem and jewellery show, will be the flagship event of the sector.

More than 150 exhibitors will showcase their products from today till Sunday at the Sirimavo Bandaranaike Memorial Exhibition Centre. . "It is over a 10,000 foot fall this year throughout the four days of the exhibition. A large number of buyers from China have confirmed while over 100 international buyer delegation are expected to attend the show from China, India, Dubai, Singapore, Thailand, Hong Kong, USA, Russia, Norway and Germany," one of the top gem and jewellery exhibitors Zam Gems Managing Director Ahsan Refai told the Daily News business.

He said Facets is also marking a milestone this year when it commemorates the 25th Silver Jubilee anniversary of the show.

At FACETS Sri Lanka 2015 this year, individual exhibitor pavilions will be hosted by the National Gem and Jewellery Authority (NGJA) and an SME pavilion from the Sri Lanka Export Development Board (EDB). "These moves are encouraging and a positive sign with the entire industry as it targets US$ 1 billion export revenue by 2016," he said.

The NGJA will also be providing free Gem testing and assaying facilities at the event. Over 50 small and medium enterprises are also tipped to take part in FACETS Sri Lanka 2015.

"FACETS 2015 not only provides ample opportunity for local businesses to showcase their capabilities to participating delegations and buyers from around the world, but also creates strong networking, knowledge sharing and skill enhancing opportunities for the SME sector enterprises. Local manufacturers will be able to acquire knowledge on technology, process, best practices and the importance of maintaining industry quality standards right throughout the event".

SME sector plays a vital role within the entire gem and jewellery industry. "We would like to take this opportunity to acknowledge the continuous support by the National Gem and Jewellery Association and the Export Development Board throughout all our initiatives locally and internationally, Refai said.

FACETS 2015 will also include a comprehensive seminar program during the show at the BMICH which will be conducted by local and international subject experts. A networking session with the international delegates is also organized for September 4 at the Cinnamon Lakeside to further create business collaboration with the visiting international delegation.